July 6, 2019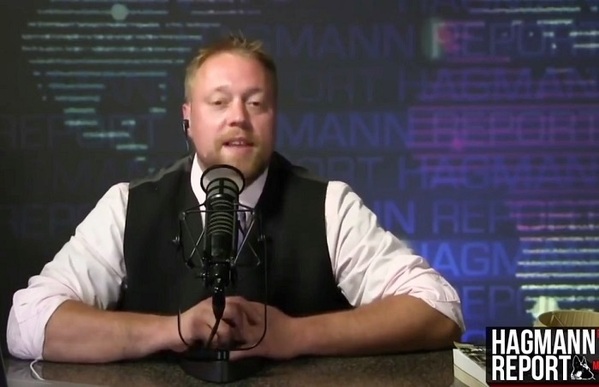 The new media lost a prominent figure on June 29 when Joseph D. Hagmann, for eight years the Millennial co-host of the popular conservative internet TV and radio program The Hagmann Report, died suddenly at his home in Erie, Pa.
The story of Joe Hagmann's untimely passing at age 36 may be more complex than was first reported by his father, the program's other co-host, Douglas J. Hagmann.  In a 13-minute-long YouTube video announcement on July 1, which has now been viewed over 250,000 times, Doug Hagmann, 60, reported that his son had died of an accidental heroin overdose.  However, in the past week, the elder Hagmann, a multi-state licensed investigator for over three decades, has been working diligently to determine if other factors and individuals may have contributed to or were responsible for his son's death.  According to Doug Hagmann, the trail leading to possible suspects is a hot one.  As of this writing, the inquiries are continuing.  In a Facebook post on July 5, Doug Hagmann asserted that he has evidence that his son was the victim of foul play.
I (and other professional homicide detectives) have concluded that he [Joe] was murdered (in the broadest of LEGAL definitions of homicide). I do not make this allegation lightly.
Read More HERE