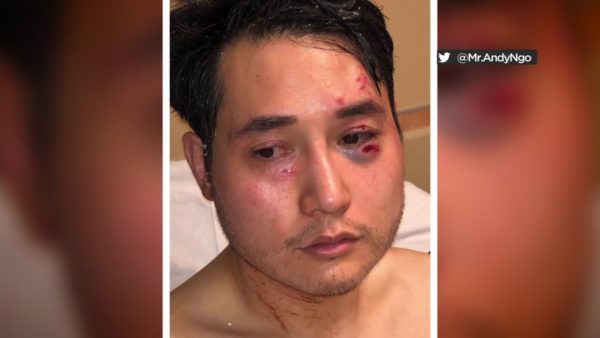 By Melanie Woodrow
July 2, 2019
SAN FRANCISCO (KGO) — A Portland journalist who was attacked Saturday is speaking out to ABC7 News and says Antifa members attacked him. Journalist Andy Ngo has hired Bay Area First Amendment attorney Harmeet Dhillon to represent him.
The attack happened during a clash between right-wing protesters and anti-fascists. Reportedly among the right-wing groups marching were The Proud Boys, which are designated as an extremist group by the Southern Poverty Law Center.
It was captured on at least two different videos that ABC7 News was able to obtain with permission. One video was taken by Jim Ryan with the Oregonian. Another was taken by documentary producer and journalist Cory Elia.
Read More HERE