ON THIS DAY in 1846,
Adolphe Sax patented his invention — the saxophone. Sax had invented the musical instrument early in the 1840's, and by the time the patent was granted there were 14 different saxophones — seven for orchestras and seven for bands. The saxophones designed for bands are the ones in common use today.
In 1920, actor/voicist/impressionist/comedian Paul Frees was born in Chicago.  While much of his voice work was for bigscreen animators, he was much in demand in the OTR era of network radio (Escape, Suspense, Gunsmoke, Dangerous Assignment, Dr. Kildare, Nightbeat, On Stage, and the lead on The Green Llama.) He provided the voice of Boris Badenov in TV's The Rocky and Bullwinkle Show. Known as "The Man of a Thousand Voices," he died of heart failure Nov. 2 1986 at age 66.
In 1928, radio station KVL 1370 Seattle went on the air at 6:30pm with more than 6 hours of musical celebration featuring live orchestras playing jazz, classical and Hawaiian music. Governor Roland H. Hartley delivered the dedicatory address. The station later evolved into KEEN, KEVR, KING 1090 and now KFNQ ("1090 KJR"), an all-sports talk format.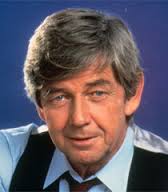 Also in 1928, actor Ralph Waite was born in White Plains, New York.  He is best known for the decade he spent in the role of  John Walton, Sr. on CBS-TV's The Waltons, which he occasionally directed. He portrayed the slave ship first mate "Slater" in the acclaimed mini-series Roots, and had been seen in more recent times in a recurring role on NCIS as the father of lead actor Mark Harmon. Waite died Feb. 13, 2014 at age 85.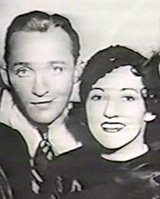 In 1939, Bing Crosby and Connee Boswell joined in song to perform An Apple for the Teacher, on Decca Records.
Also in 1939, the first actual telecast of a beauty contest took place from Flushing Meadows.
In 1941, CBS news correspondent Ed Bradley (below) was born in Philadelphia.  He is best remembered for his 26 years on the newsmagazine 60 Minutes. During his earlier career he also covered the fall of Saigon, & was the first black television correspondent to cover the White House.  He received 19 Emmy Awards. He died from complications of leukemia Nov 9, 2006 at age 65.

In 1954, broadcast journalist Don Hollenbeck, who covered WWII for NBC & then joined CBS, becoming a frequent contributor to "You Are There", being in poor health, committed suicide at age 49.
In 1955, writer Wyllis Cooper, who created the late night radio thriller Lights Out in 1934, and a decade later produced the equally eerie Quiet Please for Mutual Radio, died after a long illness at age 56.
In 1959, The "Battle of New Orleans", by Johnny Horton, started week number four at the top of the nation's music Tunedex. The song was number one for a total of six weeks. It was Horton's only number one record and million-seller. He had big hits, however, with movie music: Sink the Bismarck and North to Alaska (from the film by the same title, starring John Wayne) — both in 1960. Horton, from Tyler, TX, married Billie Jean Jones, Hank Williams' widow. Tragically, Johnny Horton was killed in a car crash on November 5, 1960.

Also in 1959, Chuck Berry's "Back In The U.S.A." first appeared in the Billboard music charts.
In 1961, the Beatles had their first formal recording session, taping Aint She Sweet, Cry for a Shadow, When the Saints Go Marching In, Why, Nobody's Child & My Bonnie, during their night club gig in Hamburg.
Also in 1961, the final episode of "You Bet Your Life"/"The Groucho Show" was aired on NBC radio & TV.
In 1962, Columbia Records released Marty Robbins' next #1 Country single, Devil Woman.
In 1963, 13-year old Stevie Wonder first entered the US singles chart as 'Little Stevie Wonder' with 'Fingertips Parts One and Two.' Wonder had 46 hits on the pop and R&B music charts between 1963 and 1987. Eight of those hits made it to number one.
Also in 1963, the Surfaris' only hit, a million seller, the instrumental "Wipe Out" b/w "Surfer Joe" was released.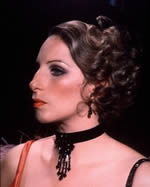 In 1964, 22-year old Barbra Joan Streisand signed a 10-year contract with CBS-TV worth about $200,000 a year. Both CBS and NBC had been bidding for Streisand's talents.
In 1967, the drug possession trial of Rolling Stone members Mick Jagger and Keith Richards opened in London.
Also in 1967,  the No. 1 Billboard Pop Hit was "Windy" by The Association.
Still in 1967, the Young Rascals recorded what would soon be their 4th Top Ten hit, "How Can I Be Sure."
In 1968, the Jeff Beck group made its debut at New York's Fillmore East Auditorium. Lead singer Rod Stewart's stage-fright was so bad he hid behind the speakers for the first song  The band broke up after two L-P's and several North American tours.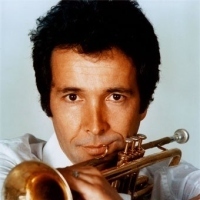 Also in 1968, Herb Alpert used his voice and his trumpet to run to the top of the pop music charts. This Guy's in Love with You became the most popular song in the nation this day. It would rule the top of the pop music world for four weeks. It was the only vocal by Alpert to make the charts, though his solo instrumentals with The Tijuana Brass scored lots of hits. Alpert performed on 19 charted hits through 1987.
Still in 1968, the head writer on the Smothers Bros. Comedy Hour Mason Williams released his first and largest instrumental hit "Classical Gas."
Again in 1968, we read in Rolling Stone magazine of an unissued Bob Dylan album recorded with the Band during his extended convalescence in Woodstock, New York, which was finally released in 1975 under the title "The Basement Tapes."

In 1969, singer and movie star Judy Garland died in London at age 47. Despite frequent reports of her ill health, drinking binges and drastic weight changes, the public was shocked at the news. Garland's movie hits included "The Wizard of Oz," containing the classic song "Over the Rainbow," and "A Star is Born," in which she sang "The Man That Got Away." She also appeared frequently on radio, and TV, where she headlined her own show in the 1960's.
Also in 1969, the rock supergroup Blind Faith — Steve Winwood, Eric Clapton, Ginger Baker and Rick Grech — released their only album together.
Still in 1969, 50-thousand people showed up for Toronto's first rock festival, the Toronto Pop Festival. Headliners on this, the second day included The Band, Chuck Berry, Procul Harum and Blood, Sweat and Tears.
In 1970, Mike Dann resigned as senior vice-president of CBS to join the Children's Television Workshop, the Sesame Street people. Dann became the first major commercial TV industry leader to join forces with a non-commercial operation such as the CTW. As part of his deal, Dann was able to remove the letters A, B, C, N and S from the alphabet, doing what he couldn't do at CBS: eliminate ABC and NBC.
In 1973, Diana Ross recorded her second solo #1 single "Touch Me in the Morning."
In 1974, Gordon Lightfoot started a two-week run at No.1 on the Billboard album chart with 'Sundown'.
In 1975, Eric Clapton joined the Rolling Stones for a version of "Sympathy For The Devil" during the band's concert at New York's Madison Square Garden.
In 1979, actor Emory Parnell, who was the factory foreman on TV's Life of Riley, and a regular on the series Lawman, suffered a heart attack & died at age 85.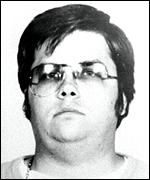 In 1981, Mark David Chapman, a 25-year-old drifter, pleaded guilty to first-degree murder in the death of John Lennon. On December 8th, 1980, Chapman shot Lennon seven times in front of the former Beatle's New York apartment building — just hours after Lennon gave Chapman his autograph.
In 1984, Aerosmith launched a comeback tour in New Hampshire.
In 1985, the power ballad "Heaven" by Bryan Adams topped the charts and stayed there for 2 weeks. It was Adams first No. 1 single.
In 1987, Fred Astaire, America's greatest song and dance man (below), died from pneumonia in Los Angeles at age 88. Astaire's debonair style dominated movie musicals in the 1930's as he co-starred in 10 films with Ginger Rogers. His other partners included Cyd Charisse, Rita Hayworth, Judy Garland and Audrey Hepburn. Astaire was also a top recording artist in the '30s, with such number-one hits as "Night and Day" from "The Gay Divorcee," "Cheek to Cheek" from "Top Hat" and "The Way You Look Tonight" from "Swing Time." As well, his 1951 duet with Jane Powell, "The Liar's Song," is said to have sold a million copies over the years.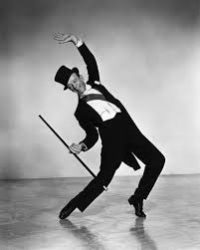 Also in 1987, composer Joseph Meyer, who wrote the music for such standards as "Crazy Rhythm" and "If You Knew Susie (Like I Know Susie)," died in New York at age 93. Eddie Cantor made "Susie" a number-one hit in 1925. Meyer also co-wrote the words and music for "California, Here I Come" with Al Jolson and Buddy DeSylva. Jolson took that song to the top of the charts in 1924.
In 1988, tenor Dennis Day, who sang and performed in comedy sketches on Jack Benny's radio and T-V shows from 1939 to '65, died in Los Angeles of Lou Gehrig's disease. He was 72.
In 1990, Corinthian (Kripp) Johnson, a founding member of the Dell-Vikings, died in Pontiac, Michigan of cancer. He was 57. One of the first racially-integrated rock 'n' roll groups, the Dell-Vikings had two top-10 hits in 1957 — "Come Go With Me" and "Whispering Bells."
In 1992, legendary WABC Program Director and consultant, Rick Sklar, died from complications during routine surgery at age 62.
Also in 1992, rap star Hammer escaped injury in a shooting at a park in Albuquerque that wounded three members of his touring crew. Police initially said it was a drive-by shooting, then indicated it appeared to be an "internal thing." A Hammer spokesman claimed the wounded were "victims of an act of violence."
In 1993, the illegitimate daughter of Hank Williams reached an out-of-court settlement that ended her eight-year fight for a share of the country legend's songwriting royalties. Cathy Yvonne Stone's share cut into the royalties passed down to Hank Williams Junior. Stone, who performs under the name Jett Williams, was born five days after the elder Williams died in 1953.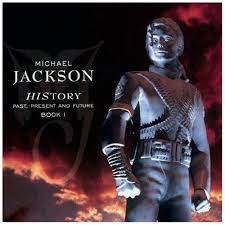 In 1995, 
Michael Jackson
 announced he would re-record a song from his "HIStory" album to remove lyrics condemned as anti-Semitic. The new version of "They Don't Care About Us" removed the lines "Jew me, sue me" and "kick me, kike me." Jackson said the song was intended to demonstrate the ugliness of racism. But Jewish groups said the message would be lost on young people hearing the offensive language. Two million copies of the album with the offending lyrics had already been shipped, and they were not recalled.
.
Also in 1995, the U-S-based Country Music Television video channel announced it was obtaining a 20 per cent interest in Canada's New Country Network. The U-S channel had been removed from Canadian cable systems when the Canadian channel was launched the previous January.
Still in 1995, Shania Twain's second studio album was certified Platinum.  Sales eventually topped 4 million units.
In 1996, the brother of singer Diana Ross, songwriter Arthur Ross and his wife were murdered by suffocation in the basement of their rented Detroit home. The badly decomposed bodies were discovered after neighbors complained of a foul odor coming from the house. Two men were later charged with murder and robbery. Arthur Ross had written songs for Marvin Gaye, The Miracles and Madonna.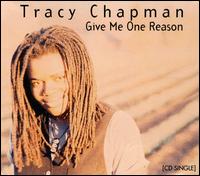 Also in 1996, "Give Me One Reason" by Tracy Chapman topped the charts and stayed there for 2 weeks.
In 1997, Wu-Tang Clan went to No.1 on the Billboard album chart with 'Wu- Tang Forever.'
In 1998, Sir Paul McCartney personally chose and arranged the 45,000 flowers that decorated Manhattan's Riverside Church where the friends and family of Linda McCartney gathered to say a candlelit good-bye to the wife of the former Beatle.
In 2000, comedian Dennis Miller was added as an announcer on ABC's "Monday Night Football."
Also in 2000, after giving himself various new identities' during the 90's, The Artist Formally Known As Prince announced he wanted to be known as Prince again.
In 2001, Doobie Brothers drummer Mike Hossack was in a serious motorcycle accident near Sacramento.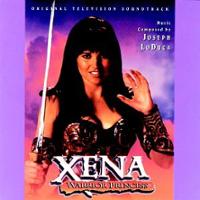 Also in 2001, the final episode of "Xena: Warrior Princess" aired.
In 2002, syndicated advice columnist Ann Landers died of multiple myeloma at age 83. Landers, whose real name was 'Eppie' Lederer, was the twin sister of another advice columnist, Abigail Van Buren (of Dear Abby).  Ann Landers had her own 5-minute CBS Radio show for several years.
In 2003, Clay Aiken, runner-up in the 2003 American Idol contest, went to No.1 on the Billboard singles chart with 'This Is The Night.'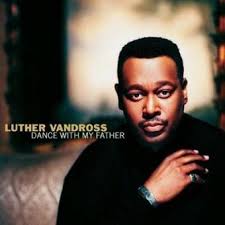 Also in 2003, Luther Vandross was at No.1 on the Billboard album chart with 'Dance With My Father.'
In 2005, the man who brought local radio (CJAV) to Port Alberni BC, and operated the Valley's Cable Television for 25 years, Harold Warren died at age 90.
In 2006, Nickelback singer Chad Kroeger was pulled over in the Vancouver suburb of Surrey, and faced charges of impaired driving and driving with a blood-alcohol level over 0.08. Kroeger was stopped in the early morning, reportedly because he'd been speeding and driving erratically.
In 2008, one of the most influential comedians of his time George Carlin died of heart failure at age 71.  He was a frequent participant in children's TV for PBS, and had his own adult sitcom series on Fox.  He starred in 14 HBO stand-up specials, and came second only to Richard Pryor on a list of the top 100 comedians of all time.
Also in 2008, actress & TV personality Dody Goodman died at age 92.                                                                                      
 She became a ditzy regular guest on NBC-TV's Jack Paar Tonight Show; later she would have recurring roles on Mary Hartman Mary Hartman, Different Strokes and One Life to Live.
In 2010, Ramones drummer Marky Ramone (Marc Bell) filed suit in New York Supreme Court claiming he had not received any band royalties since '08. He asked for $175,000 in back royalties and $1 million in punitive damages.
In 2012, the British-born Canadian rocker and former Canadian Idol judge Sass Jordan was appointed an Honorary Colonel of 417 Combat Support (CS) Squadron, based at Cold Lake Alberta. "Ms. Jordan is a strong supporter to the military and the RCAF, and her support is greatly appreciated by all members of 417 (CS) Squadron," said Lieutenant-General André Deschamps, the Commander of the RCAF.
In 2013, writer/producer Gary David Goldberg, who created the Michael J. Fox sicoms 'Family Ties' and 'Spin City', and the critically acclaimed 'Brooklyn Bridge,' succumbed to brain cancer three days short of his 70th birthday.
Also in 2013,
 the "Toxic Twins" of Aerosmith, frontman Steven Tyler and guitarist Joe Perry, were inducted into the Hollywood Bowl Hall of Fame.
In 2014, Las Vegas singer Steve Rossi, who teamed with comedian Marty Allen for TV and in person appearances a half-century ago, died after a lengthy battle with cancer of the lungs, esophagus and liver, at age 82.  Allen & Rossi appeared on CBS-TV's Ed Sullivan Show almost 30 times, including three occasions when The Beatles were headlining the show.
In 2015, David "Ruby" Rubenstein, in the 1970's and 80's sports director at CHEK-TV and CKDA Victoria, CKAY Duncan and CKRD Red Deer, succumbed to cancer in Duncan at age 67.
Also in 2015,
 conductor/composer/orchestrator James Horner died in a small plane crash in California at age 61.  He is best remembered for the music he supplied to the big screen, but he also had a score of TV credits, including the theme melody that introduced The CBS Evening News with Katie Couric (2006-2010).
In 2018, Vinnie Paul, a US musician, songwriter and producer best known as the drummer and co-founder of the heavy metal band Pantera, died of a number of heart problems at age 54. 
Today's Birthdays:
Singer-actor Kris Kristofferson (Dead Man's Gun, Pair of Aces) is 83.
Actor Michael Lerner (Clueless, Kingdom Hospital, Courthouse) is 78.
Former ABC News reporter Barry Serafin is 78.
Former Fox News anchor Brit Hume is 76.
Singer Peter Asher of Peter and Gordon is 75.
Singer Howard "Eddie" Kaylan of The Turtles is 72.
Actor David L. Lander (Squiggy on Laverne and Shirley) is 72.
Singer Todd Rundgren is 71.
Singer Alan Osmond of The Osmonds is 70.
Actress Meryl Streep (Big Little Lies, Angels in America, Holocaust) is 70.
Actress Lindsay Wagner (The Bionic Woman, Against All Odds) is 70.
Guitarist Gary Moffet of Canada's April Wine is 70.
Actress Murphy Cross (Born into Exile, Victim of Love) is 69.
Ontario-born actor Graham Greene (Red Green Show, Into the West) is 67.
Singer Cyndi Lauper is 66.
Actor Chris Lemmon (Thunder in Paradise, Knots Landing, Brothers & Sisters) is 65.
Actor Tim Russ (iCarly, Samantha Who?, Star Trek Voyager) is 63.
Bassist Derek Forbes of Simple Minds is 63.
Bassist Garry Beers of INXS is 62.
Actor Bruce Campbell (Burn Notice, The Adventures Of Brisco County, Jr.) is 61.
Rock musician Alan Anton (Cowboy Junkies) is 60.
Actress Tracy Pollan (Family Ties, Anna Says) is 59.
Scottish keyboardist Jimmy Sommerville (Bronski Beat) is 58.
New Westminster-born actor Nicholas Lea (Reboot: the Guardian Code, Kyle XY, Continuum, Men in Trees, Whistler, The X Files) is 57.
Actor Paterson Joseph (You Me & the Apocalypse, The Leftovers, Law & Order:UK) is 55.
Actress Amy Brenneman (Private Practice, Judging Amy, The Leftovers, NYPD Blue) is 55.
Singer Mike Edwards of Jesus Jones is 55.
Actor Michael Trucco (Battlestar Galactica, Fairly Legal) is 49.
Ontario-born singer Steven Page of Barenaked Ladies is 49.
Actress Mary Lynn Rajskub (The Girlfriend Experience, 24, Larry Sanders Show, Veronica's Closet) is 48.
NBC TV personality Carson Daly (The Voice, Last Call) is 46.
Guitarist Chris Traynor of Helmet is 46.
Actor/voicist Donald Faison (Robot Chicken, The Exes, Scrubs, Clueless) is 45.
Actress Alicia 'Lecy' Goranson (The Conners, Roseanne) is 45.
Actor Jeff Hephner (Chicago Fire, Chicago Med, Boss, Hellcats) is 44.
Comedian/writer/actor Mike O'Brien (Saturday Night Live) is 43.
Vancouver-born actress/voicist Sarah Edmondson (Edgemont, Out of Order, The Little Prince, Geronimo Stilton, Class of the Titans, Transformers: Cybertron) is 42. 
Vancouver-born actor Paul Campbell (Spun Out, Knight Rider, Battlestar Galactica) is 40.
TV personality Jai Rodriguez (Queer Eye For The Straight Guy) is 40.
Actress Stephanie Jacobsen (Melrose Place 2009, Terminator: the Sarah Connors Chronicles) is 39.
Actress Amanda Brooks (Outsiders, Aquarius) is 38.
Actor Thomas M. Wright (Outsiders, The Bridge, Top of the Lake) is 36.
Toronto-born actor Douglas Smith (Vinyl, Big Love, Out There) is 34. 
Actress Lindsay Ridgeway (Boy Meets World) is 34.
Actor Joe Dempsie (Game of Thrones, Skins) is 32.
Actress Portia Doubleday (Mr. Sunshine) is 31.
Actress Karla Crome (Under the Dome, Misfits) is 30.
Singer Dina Hansen of Fifth Harmony is 22.
Chart Toppers – June 22
1945
Sentimental Journey – The Les Brown Orchestra (vocal: Doris Day)
Dream – The Pied Pipers
Laura – The Woody Herman Orchestra
At Mail Call Today – Gene Autry
1954
Little Things Mean a Lot – Kitty Kallen
Three Coins in the Fountain – The Four Aces
Hernando's Hideaway – Archie Bleyer
I Don't Hurt Anymore – Hank Snow
1963
Sukiyaki – Kyu Sakamoto
Hello Stranger – Barbara Lewis
Blue on Blue – Bobby Vinton
Act Naturally – Buck Owens
1972
The Candy Man – Sammy Davis, Jr.
Song Sung Blue – Neil Diamond
Nice to Be with You – Gallery
The Happiest Girl in the Whole U.S.A. – Donna Fargo
1981
Stars on 45 medley – Stars on 45
Sukiyaki – A Taste of Honey
A Woman Needs Love (Just like You Do) – Ray Parker Jr. & Raydio
But You Know I Love You – Dolly Parton
1990
It Must Have Been Love – Roxette
Poison – Bell Biv DeVoe
Step By Step – New Kids on the Block
Love Without End, Amen – George Strait
1999
Livin' La Vida Loca – Ricky Martin
I Want It That Way – Backstreet Boys
Hey Leonardo (She Likes Me For Me) – Blessid Union Of Souls
Write This Down – George Strait
2008
Take a Bow – Rihanna
Bleeding Love – Leona Lewis
Lollipop – Lil Wayne
Last Name – Carrie Underwood