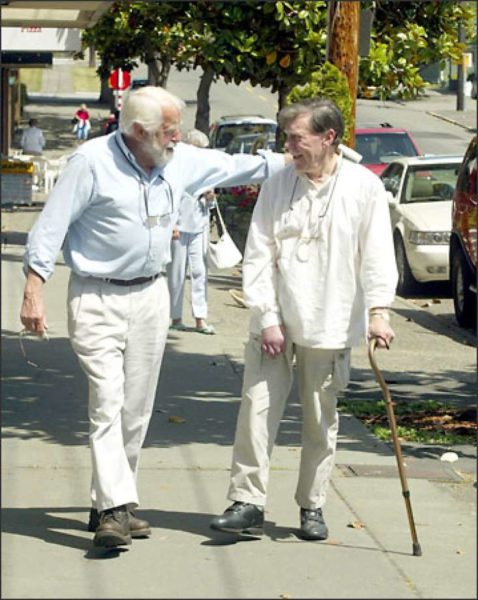 Photo: Phil H. Webber, Seattle Post-Intelligencer
New-on-the-scene KING-TV reporter Bob Simmons was at close quarters in the old growth Classic U forest on Whidbey Island, positioning himself between loggers going to work and a sit-in protest that aimed to spare the forest.
Simmons had recently arrived from Los Angeles, where he had won his stripes with a live, lucid two-hour broadcast of the police siege at the Symbionese Liberation Army's hideout.
The 1977 Classic U sit-in was a watershed event. It saved a forest, and forced environmental evaluations of timber cuts on the state Department of Natural Resources (DNR), which was then nicknamed the Department of Nothing Remaining.
Simmons, 88, died Saturday at home in Bellingham, on the 62nd anniversary of marriage to beloved wife Dee.
Simmons was one of the cerebral but fearless pundits who defined KING-TV in the last years of ownership by its founding family, the Bullitts. In oral history, he belongs alongside Don McGaffin, Charley Royer and Bob Royer.
READ MORE  HERE  AT SeattlePI.com