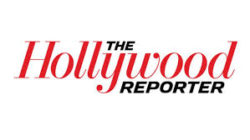 CBS veteran Katy Textor collaborated on nearly all of the Canadian storyteller's reports in his final years.
Katherine "Katy" Textor, the dedicated producer who collaborated with Morley Safer over his last years on CBS' 60 Minutes, died of cancer at New York-Presbyterian Hospital on Friday. She was 45.
The producer fought a courageous battle, according to the 60 Minutes staff, and continued to work throughout her illness producing stories for other correspondents, including the first televised interview with a Theranos whistleblower and story about the Syrian refugee crisis.
"Katy Textor was a scrupulous journalist and a wonderful storyteller. Her energy and personality will be impossible to replace at 60 Minutes," said Bill Owens, 60 Minutes executive producer.
Tanya Simon, executive editor of 60 Minutes added, "Katy fought a courageous battle over the last two and a half years but her tenacity didn't surprise those of us who knew her at 60 Minutes. We saw it in her work and in her friendships — she was whip-smart with a megawatt smile and a fierce sense of loyalty, warmth and compassion."
Textor is remembered for her dedication to Safer and work that helped keep the legendary correspondent on the air until a few weeks before his death. Over a 12-year period with Safer, she produced profiles, features and investigations, including the first interview with Ruth Madoff in 2011, which was watched by nearly 19 million.
READ THE REST OF THE STORY HERE  AT HollywoodReporter.com