The official launch of Cat Country 98 was exciting, said Steve Huber. (supplied)
"At the end of the day, what radio does better than any other medium is local," said Steve Huber, owner of the new radio station
by Larissa Kurz
June 13, 2019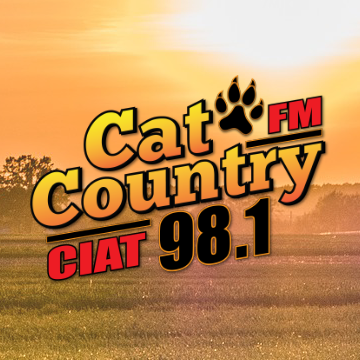 The first radio station broadcasting out of Assiniboia is officially on the air, and owner — and current radio personality — Steve Huber is impressed with the response he's gotten from the community.
Cat Country 98.1 officially kicked off on May 31st, but Huber has been running some hot tracks since May 15 — beginning with 10,000 songs scheduled in a row.
Huber describes the station as "hot country," a demographic he thought would be well-received in the area.
"Country music certainly stood out head-and-shoulders above what the other format options were," said Huber. "It's what I would call a 'hot country' format, so we are a very active modern country station."
And the response he's gotten has been ecstatic; Huber estimates taking around 200 calls a day in the first week on air and even now, two weeks later, he gets around 60 calls a day from people who are happy to have a station in their area.
Read More HERE