ON THIS DAY in 1888
American songwriter Irving Berlin was born Israel Isidor Baline in Siberia, Russia.  Whether for Broadway musicals or films, for humorous songs or romantic ballads, his compositions are celebrated for their appealing melodies and memorable lyrics. His many popular songs include "There's No Business Like Show Business," "God Bless America," and "White Christmas." In 1968 Berlin received a Grammy Lifetime Achievement Award.  He died following a heart attack Sept. 22 1989 at age 101.


In 1911, Emmy-winning comedian Phil Silvers was born Philip Silversmith in New York City.  He was the original con man Sgt Bilko who starred in 143 episodes of You'll Never Get Rich: The Phil Silvers Show in the late 1950′s.  Later he had a recurring role on The Beverly Hillbillies.  He died after a heart attack Nov 1, 1985 at age 74.
In 1911, comedian Doodles (Winstead) Weaver was born in Los Angeles. He was the brother of NBC-TV executive Sylvester "Pat" Weaver and the uncle of actress Sigourney Weaver, but was best known for his appearances & recordings with Spike Jones & His City Slickers.  He died by his own hand Jan 17 1983 at age 71, after years of alcoholism & failing health.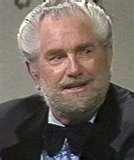 In 1912, comedian & actor Foster Brooks was born in Louisville. He was a radio newscaster and disc jockey in Louisville and Buffalo before switching to TV newscasting. Brooks moved to L.A. in the 60s and began acting in television. He then began his drunk act, which went over well with crowds at Las Vegas nightclubs and on television. Brooks was a frequent guest on talk and variety shows .. and game shows .. as well as numerous Dean Martin celebrity roasts. Despite his on-screen personna he actually quit drinking in the early 1960s, on a bet, and remained a teetotaler for the rest of his life. He died Dec. 20 2001 at age 89.
In 1913, orchestra leader Tutti Camarata was born in Glen Ridge New Jersey. He played trumpet for bands such as Jimmy and Tommy Dorsey, Benny Goodman and others. He also did arranging for Glen Gray and the Casa Loma Orchestra, Goodman, Louis Armstrong, Bing Crosby, Billie Holliday, Ella Fitzgerald, & Duke Ellington. He was musical director for several TV shows including Startime, The Vic Damone Show and The Alcoa Hour. He died April 13 2005 at age 91.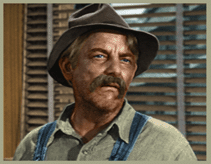 In 1920, actor Denver Pyle was born in Bethune, Colorado. He is best remembered for his role as Uncle Jesse on TV's "The Dukes of Hazzard" (1979).  He also left his mark on other series, The Life and Times of Grizzly Adams (1977-78 ), The Doris Day Show (1968-70), and the Andy Griffith Show (1960-68.) He died of lung cancer Dec 25, 1997 at age 77.
In 1928, General Electric's WGY-TV in Schenectady, NY began the first schedule of regular TV programs. A very short schedule, mind you. WGY offered programming to the upstate New York audience three times a week using the mechanical scanning method. And mechanical scanning was NOT to be the wave of the future. It was electrical scanning, developed by Philo Farnsworth, that would make television available to the masses.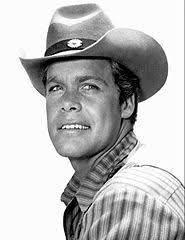 In 1935, actor Doug McClure was born in Glendale Calif. Although he made more than 500 appearances in his career, he is undoubtedly best remembered as Trampas in the series The Virginian (1962-66) and Backtrack! (1969).  He died of lung cancer Feb 5 1995 at age 59.
In 1944, the Bureau of Broadcast Measurement (BBM) was formed as a non-profit Canadian radio ratings service. Advertisers and advertising agencies controlled two-thirds of the votes, broadcasters the other third of the power.  In 2014 it was re-branded as Numeris. 
In 1946, Jack Barry, later a familiar face on TV game shows, hosted Juvenile Jury as it premiered on WOR radio in New York City. The show was such a hit after five weeks on the air that it moved to the Mutual Broadcasting System coast-to-coast and ran for some seven years.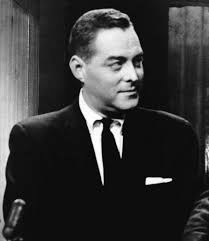 Maybe Barry became a bit too familiar in 1959. It was Twenty One, the enormously popular NBC show that Barry hosted and co-produced, that led to the Quiz Show Scandals that rocked television and the U.S. Congress.
In 1953, the No. 1 Billboard Pop Hit was "The Song from Moulin Rouge," by Canadian-born Percy Faith & his Orchestra & vocalist Felicia Sanders.

In 1956, the pioneering kids TV show, The Pinky Lee Show, aired for the final time  on NBC-TV.
In 1957, Buddy Holly and the Crickets auditioned for CBS-TV's "Arthur Godfrey's Talent Scouts," but unfortunately were rejected without getting to the air.
Also in 1957, the Everly Brothers made their debut on WSM's "Grand Ole Opry" in Nashville, singing their first hit "Bye Bye Love."
In 1959, Annette Funicello (below) made the first of her six appearances as Gina Minelli on the CBS-TV Danny Thomas sitcom "Make Room For Daddy," in the episode "Gina from Italy."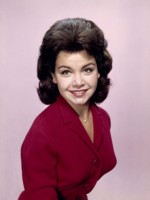 Also in 1959, "The Happy Organ" by Dave 'Baby' Cortez topped the charts and stayed there for just a week.
Still in 1959, "Kookie, Kookie Lend Me Your Comb" by Ed Byrnes & Connie Stevens hit #4 on the charts.
Again in 1959, Elvis Presley made his first entry on the UK charts with "Heartbreak Hotel."
In 1963, "Puff (The Magic Dragon)" by Peter, Paul & Mary hit #2 on the pop charts.
Also in 1963, The Beatles started a 30 week run at No.1 on the UK album charts with their debut album 'Please Please Me', making it the longest running No.1 album by a group ever.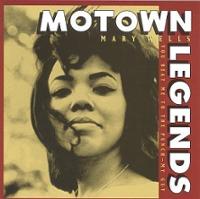 In 1964, the No. 1 Billboard Pop Hit was "My Guy," by Mary Wells. It was the first No. 1 hit for the Motown label.
Also in 1964, the Grand Hotel in Bristol England refused to serve the Rolling Stones because they weren't wearing jackets or ties.
Still in 1964, Capitol Records released the Beach Boys' first #1 hit "I Get Around," with another Top 40 hit on the B side,  "Don't Worry Baby."
Again in 1964, Al Martino released his future Top 20 hit single "Tears And Roses."

In 1965, The Byrds made their TV debut, performing "Mr. Tambourine Man" on NBC TV's music showcase "Hullabaloo."
In 1967, the ABC-TV special "Rodgers & Hart Today" was telecast. It starred Bobby Darin, the Supremes, Petula Clark and the Mamas & the Papas.
In 1968, Dunhill Records released their soon-to-be smash hit version of Jimmy Webb's "MacArthur Park," as sung/spoken by UK actor Richard Harris.
In 1969, in the UK, the Monty Python comedy troupe was formed by John Cleese, Graham Chapman, Terry Gilliam, Eric Idle, Terry Jones, and Michael Palin. Their classic sketch show "Monty Python's Flying Circus," first aired on BBC television October 5 of that year.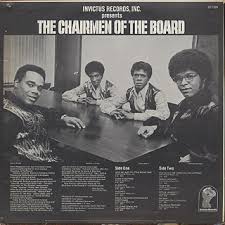 In 1970, the Chairmen of the Board were awarded a Gold Record for their biggest hit, Give Me Just a Little More Time. The Detroit group recorded three other songs in 1970, with just moderate success.
Also in 1970, The Beatles' recording of Paul McCartney's "The Long and Winding Road" was released as a single in North America. Recorded at the end of January, it became the Beatles' 20th and last #1 song in the U.S.
Still in 1970, the triple album "Woodstock" soundtrack was released on Cotillion Records.  It went Gold within two weeks.
In 1972, 
 John Lennon appeared on ABC TV's "Dick Cavett Show" (with his wife Yoko Ono) and said that the FBI had tapped his phone. He believed officials wanted him deported. Twenty years later proof was found that the Nixon administration regarded John to be a dangerous subversive.
Also in 1972, Rick Nelson recorded what would be his final Top 10 hit (and his first in a decade), "Garden Party."  The number was based on Rick's Madison Square Garden experience in which he was booed off stage for playing country-tinged tunes.

In 1973, in a concentrated three-hours of creativity, Stevie Wonder wrote and recorded his funk composition "Higher Ground." Utilizing overdubs, Stevie played all the instruments on the future Top 5 track', including drums.
In 1974, Steely Dan's biggest hit "Rikki, Don't Lose That Number" was released on the ABC label.
Also in 1974, "Bad, Bad Leroy Brown" by Frank Sinatra hit #83 .. while "Tubular Bells" by Mike Oldfield rose to #7.
Still in 1974, Led Zeppelin attended Elvis Presley's show at the Los Angeles Forum. After a shaky start to the show, Elvis stopped his band and jokingly said: "Wait a minute…if we can start together fellas, because we've got Led Zeppelin out there, let's try to look like we know what we're doing."
In 1975, Cher's new boyfriend, Gregg Allman of the Allman Brothers, appeared as a guest on her CBS-TV show. The two sang a duet "Don't Mess Up a Good Thing."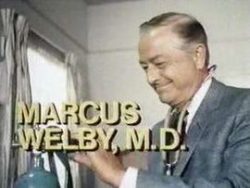 In 1976, the final episode of "Marcus Welby, MD" aired on ABC-TV.
In 1979, bluegrass guitarist Lester Flatt, who with his partner Earl Scruggs is best remembered for the theme song for "The Beverly Hillbillies" (The Ballad of Jed Clampett), suffered heart failure after a long illness and died at age 64.
Also in 1979, Peaches and Herb were awarded a Platinum Record for their huge hit "Reunited."
In 1981, reggae icon Bob Marley succumbed to lung and brain cancer in a Miami hospital at the age of 36. "Rastaman Vibration" was the highest-charting album by Bob Marley & the Wailers, reaching Billboard's top 10 in 1976.
Also in 1981, Kim Carnes' "Bette Davis Eyes" hit #1 on the charts & stayed on top for 9 weeks.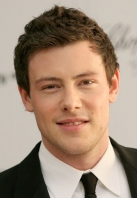 In 1982, actor Cory Monteith was born in Calgary, and later became a resident of Victoria, where he attended the public school system.  He was best known for his role as Finn Hudson on the Fox television series Glee.  He had a troubled adolescence involving substance abuse from age twelve; he left school at age sixteen. After an intervention by family and friends, he entered drug rehabilitation at age nineteen. On July 13, 2013, he died in a Vancouver hotel room at age 31 of a toxic combination of heroin and alcohol.
In 1983, the final episode of "Quincy, M.E." aired on NBC.
In 1985, "Crazy for You" by Madonna topped the charts .. but only for one week.

In 1989, the 217th & final episode of "Dynasty" was telecast on ABC.
Also in 1989, in New York Roy Orbison was posthumously inducted into the Songwriters Hall of Fame. His widow, Barbara, received the award from Eric Clapton.
In 1990, singer Ritchie Valens ("La Bamba," "Donna") was honored posthumously with a star on Hollywood's Walk of Fame, 31 years after his death in a plane crash.
In 1991, the song "Joyride" by Roxette topped the charts .. but remained #1 for just one week.
In 1992, Baton Broadcasting bought former CBC affiliates CFPL-TV of London and CKNX-TV of Wingham, paying the Blackburn family $31.5 million.
Also in 1992, country singer Tammy Wynette underwent an intestinal bypass to treat a chronic abdominal ailment. Her surgery at a St. Louis hospital lasted 14 hours.

Still in 1992, the 100th episode of "Murphy Brown" aired on CBS.
In 1993, the 28th Annual Academy of Country Music Awards saw top honors go to Garth Brooks.
In 1995, Jimmie Vaughan, Eric Clapton, B.B. King, Buddy Guy and Robert Cray reunited for a tribute to Stevie Ray Vaughan in Austin, Texas, the late blues guitarist's hometown. All five played with Stevie Ray at his last concert Aug. 26, 1990, just before his death in a helicopter crash.
In 1997, TV producer Brenda Carlin, wife of comedian George Carlin, died of liver cancer at age 57.
In 1998, "Portuguese Mosaic" became the first community-based programming to air on Camosun College's campus radio station, Victoria's CKMO-FM.
Also in 1998, country/pop singer Eddy Arnold, just days away from his 80th birthday, announced his retirement from show business.
  In 1999, Shedaisy returned to their hometown, Salt Lake City, to sing at a charity dinner benefiting the Karl Malone Foundation for children's charities. The performance was the first in their hometown for sisters Kristyn, Kelsi and Kassidy Osborn since the release of their debut album, "THE WHOLE Shebang."
Also in 1999, CBS announced that it would provide high-definition prime-time programming beginning in September.
In 2002, more than 500 Michael Jackson fans held a demonstration outside the Sony records building in Berlin, complaining that the label hadn't promoted the singer's latest album 'Invincible.'
In 2003, suffering from cirrhosis of the liver, bassist Noel Redding of the Jimi Hendrix Experience died at his home in Ireland at age 57. Redding played on the classic Hendrix albums 'Are You Experienced', 'Axis: Bold as Love' and 'Electric Ladyland.'
Also in 2003, the "Brake My Wife Please" episode of the FOX-TV cartoon hit "The Simpsons" featured singer Jackson Browne in a duet with Homer on the soundstrack.

In 2005, Vancouver's CIVT began testing it's HD service on UHF channel 33 from Mount Seymour on the North Shore.
Also in 2005, former Led Zeppelin guitarist Jimmy Page played "Whole Lotta Love" before the opening bell at the New York Stock Exchange. The performance was in celebration of Warner Music Group's (WMG) I.P.O. the day before.
In 2006, actor Frankie Thomas, the star of the juvenile adventure series "Tom Corbett Space Cadet" (below) on both radio and TV (he beat out Jack Lemmon for the role), died of respiratory failure following a stroke at age 85.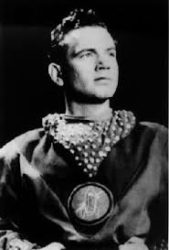 In 2007, rapper The Game was arrested at his home in connection with using a gun to threaten a person at a basketball game in Los Angeles three months earlier. He was released the next day, after posting $50,000 bail.
In 2008, drummer John Rutsey, a founding member of the Canadian band Rush, died in his sleep of an apparent heart attack related to his lifelong affliction with diabetes at age 54.
In 2011, big band trumpet veteran Snooky Young, who ended his career as a 20-year member of Doc Severinsen's Tonight Show orchestra, died at age 92.

Also in 2011, the three surviving members of Pink Floyd performed together for the first time since '05's Live 8 concert (and for only the second time in 30 years). David Gilmour and Nick Mason joined Roger Waters during the latter's show at London's O2 arena.
Stil in 2011, "Hot Sauce Committee Part Two," the eighth studio effort from The Beastie Boys, made its debut at #1 on Billboard's Alternative Albums, Rock Albums and Hip-Hop Albums charts, and #2 on the Hot 200.
In 2013, trumpeter and bandleader Ollie Mitchell, who played in big bands for Harry James, Buddy Rich and Pérez Prado, who played in  The Wrecking Crew and in Herb Alpert's Tijuana Brass, as well as the NBC Symphony Orchestra, succumbed to cancer at age 86.
In 2014, bass guitarist Ed Gagliardi, the original bass player for the 1970s rock band Foreigner, lost his eight-year battle with cancer at age 62. Gagliardi had been sacked by leader/guitarist Mick Jones in '79 following the group's sophomore set "Double Vision."
In 2015,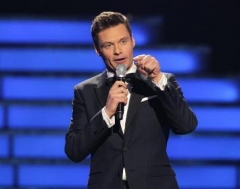 FOX cancelled American Idol after 15 seasons, with one final competition to air in early 2016. The show, hosted from the start by Ryan Seacrest, has since been revived by ABC.
In 2017, Joe Bonamassa took home the B.B. King Entertainer of the Year and Guitarist of the Year honors at the Blues Foundation's 38th annual Blues Music Awards in Memphis.
In 2018, Scottish singer, songwriter, and guitarist Scott Hutchison, the founding member and primary songwriter of the indie rock band Frightened Rabbit, with whom he recorded five studio albums, died by his own hand at age 36.   He was a victim of a mental illness. 
Today's Birthdays:
Montreal-born comedian Mort Sahl is 92.
Singer Eric Burdon (The Animals, War) is 78.
Actor Terry McGovern (Charlie & Company, Darkwing Duck) is 77.
Actress Pam Ferris (Call the Midwife, Where the Heart Is, The Darling Buds of May) is 71.
Actress Shohreh Aghdashloo (24) is 67.
Actress Frances Fisher (Resurrection, Lyon's Den, Glory Days, Becker) is 67.
Actor Boyd Gaines (Angela's Eyes, One Day at a Time) is 66.
Drummer Mark Herndon of Alabama is 64.
Actress/former MTV VJ Martha Quinn (The Bradys) is 60.
Calgary-born actor Roark Critchlow (Days of Our Lives, Pretty Little Liars, V) is 56. 
Country singer Tim Raybon of the Raybon Brothers is 56.
Actor Tim Blake Nelson (Chaos, Klondike) is 55.
Actress Marguerite MacIntyre (The Vampire Diaries, Kyle XY) is 54.
Actor Jeffrey Donovan (Burn Notice) is 51.
Bassist Keith West of Heartland is 51.
Actor Nicky Katt (Boston Public) is 49.
Sechelt BC-born actor/voicist Aaron  Pearl (Westworld, BoJack Horseman, The Path, CBC's Intelligence, numerous TV movies) is 47. 
Actor Coby Bell (Third Watch, Burn Notice, LA Doctors, The Game) is 45.
Actress Riff Regan (Sisters) is 44.
Actress Andrea Anders (Mr. Sunshine, The Class, Joey) is 44.
UK actor Warren Brown (Luther, Grownups) is 41.
Actress Mary Elizabeth Ellis ( New Girl, It's Always Sunny in Philadelphia) is 40.
Actress Kulap Vilaysack (Comedy Bang Bang, Children's Hospital, The McCaingels) is 39.
Actor Austin O'Brien (Promised Land. Touched By an Angel) is 38.
Actress Kara Taitz  (The Hard Times of RJ Berger) is 38.
Actor Jonathan Jackson (Nashville, General Hospital) is 37.
Actress Sharlene Taulé (Star) is 37.
Singer/actress Holly Valance (Prison Break, Neighbours) is 36.
Actress Stephanie Honoré (Status: Unknown, House of Bones) is 35.
Medicine Hat-born actress Jadyn Wong (Scorpion) is 34.
Model/TV producer/TV personality Blac Chyna (Rob & Chyna, Keeping Up With the Kardashians) is 31.
Rapper Ace Hood is 31.
Actress Nicole Badaan (Black Jacks) is 27.
Actress Annabelle Attanasio (Bull, The Knick) is 26.
Actress Madison Lintz (Bosch, Walking Dead) is 20.
Actress/voicist Sabrina Carpenter (Girl Meets World, Sophia the First) is 20.
Actor Peyton Wich (Stranger Things) is 16.
Chart Toppers – May 11
1948
Now is the Hour – Bing Crosby
Manana – Peggy Lee
The Dickey Bird Song – The Freddy Martin Orchestra vocal: Glenn Hughes)
Anytime – Eddy Arnold
1957
School Days – Chuck Berry
A White Sport Coat (And a Pink Carnation) – Marty Robbins
So Rare – Jimmy Dorsey
Gone – Ferlin Husky
1966
Monday Monday – The Mamas & The Papas
Sloop John B – The Beach Boys
Kicks – Paul Revere & The Raiders
I Want to Go with You – Eddy Arnold
1975
He Don't Love You (Like I Love You) – Tony Orlando & Dawn
Before the Next Teardrop Falls – Freddy Fender
Jackie Blue – Ozark Mountain Daredevils
She's Actin' Single [I'm Drinkin' Doubles] – Gary Stewart
1984
Against All Odds (Take a Look at Me Now) – Phil Collins
Hello – Lionel Richie
Hold Me Now – The Thompson Twins
I Guess It Never Hurts to Hurt Sometimes – The Oak Ridge Boys
1993
Freak Me – Silk
That's the Way Love Goes – Janet Jackson
Love Is – Vanessa Williams & Brian McKnight
Alibis – Tracy Lawrence
2002
Don't Let Me Get Me – Pink
Underneath Your Clothes – Shakira
All You Wanted- Michelle Branch
My List – Toby Keith
2011
E.T. – Katy Perry featuring Kanye West
Rolling in the Deep – Adele
Just Can't Get Enough – The Black Eyed Peas
Live A Little – Kenny Chesney