Report by Dr. Jada Watson shows "that programming decisions have a direct impact on the success of songs"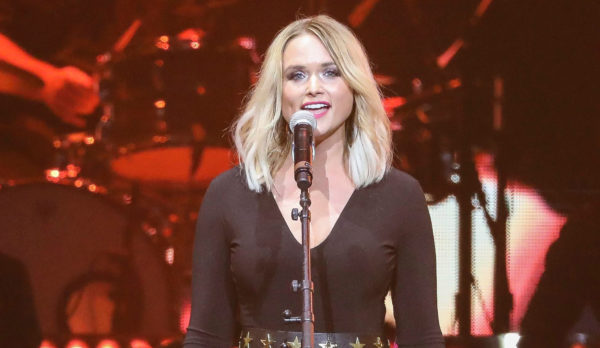 When it comes to the lack of gender parity at country radio, there are many forces at play, and many ways to analyze the data, from a casual glance at festival lineups to the recent report from Dr. Stacy L. Smith and the USC Annenberg Inclusion Initiative that took a look at the Billboard Hot Country Charts, which comprises sales and streaming. But perhaps nothing gives a more clear picture than statistics gleaned from the Mediabase Country Airplay charts themselves, which has not been the subject of its own independent study until now.
Dr. Jada Watson of the University of Ottawa, in consultation with WOMAN Nashville, released today a report called Gender Representation on Country Format Radio: A Study of Published Reports from 2000-2018, the first study to explicitly examine Mediabase data. One of the two airplay-monitoring systems tracking country radio — the other is Nielsen's BDS, which is used in Billboard's charts — Mediabase's country charts are published weekly in the Nashville trade magazine Country Aircheck and used as the basis for countdown shows such as Country Countdown USA and American Country Countdown with Kix Brooks. The outcome of the new report is dismal, and puts the onus on country radio tastemakers themselves. According to the report, women  in the country music industry hear phrases like the below everyday when it comes to why they're not represented on the airwaves:
If you want to improve station ratings, remove the women.
Country radio is a principally male format.
Women are not financially viable.
Women don't have as many hits.
We only have space for one female on the roster.
Women don't want to hear women.
"The results presented here suggest a different read on the cultural dynamics of radio," the study writes. "They show that programming decisions have a direct impact on the success of songs, and that women are not afforded the same opportunities as their male colleagues."
Studying 150 songs from the year-end reports from the period of 2000 to 2018, as well as the weekly airplay charts from 2002 to 2018, Dr. Watson looked at how women, men and duos faired in terms of spins — and determined that not only is the playing field dreary for the women of country music, it's actually getting worse by the year. In 2000, women held 33.3% of songs on the year-end country airplay reports, but by last year, they came in at 11.3% — a decline of 66% percent. The last time women were represented well? Taylor Swift was still making country music, not commissioning butterfly murals. Grammy Album of the year winner Kacey Musgraves, meanwhile, is only seeing her latest single "Rainbow" continue to drop (Number 34 to 36 this week) on the Mediabase country chart.
READ MORE  HERE  AT THE ROLLING STONE WEBSITE