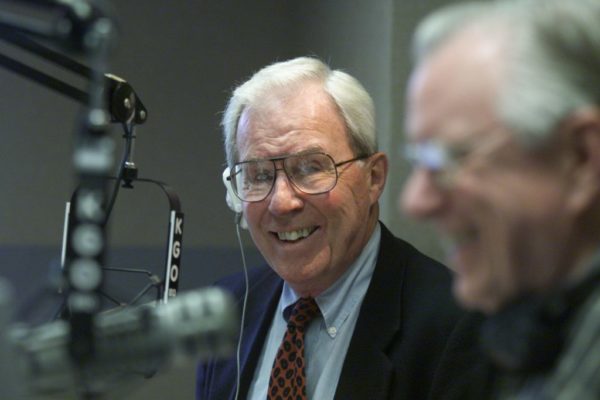 Before there was the loose blend of current events, commentary and call-ins that became known across the radio waves as "newstalk," in the Bay Area, there was only Jim Dunbar, trying to rescue a desperate ratings situation on KGO-AM in San Francisco.
Brought in from Chicago and asked to challenge Don Sherwood, the heretofore king of morning drive time on KSFO, Dunbar built a folksy style, calming voice and friendly demeanor into the "KGO Morning News," a show that long outlasted the notorious Sherwood.
"Jim Dunbar" became its own news brand on morning radio and TV to the point that when a man claiming to be the Zodiac killer called to demand an audience with attorneys Melvin Belli and F. Lee Bailey, he would do so only on Dunbar's show.
For 37 years, his was the reliable voice of the morning and now that voice has been silenced. Dunbar, who survived an assassination attempt while on the air, died peacefully on Earth Day, an event that he helped create. He passed away of the infirmities of old age, said his daughter, Brooke Dunbar. He was 89. A longtime resident of Hillsborough, he was the first San Francisco radio personality to be inducted into the Radio Broadcasters Hall of Fame, in 1999.
Read more HERE at the S.F.Chronicle website