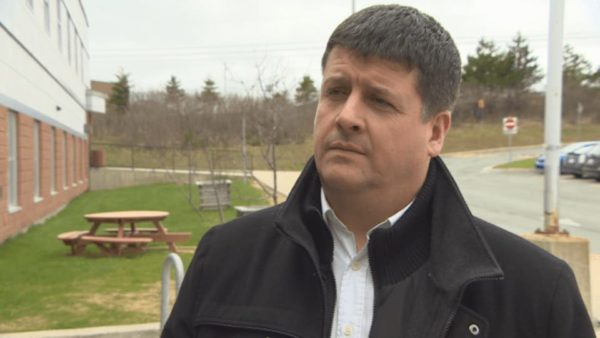 A francophone community radio station in Labrador City pocketed thousands of advertising dollars — for years — without going to air.
Radio communautaire du Labrador, more commonly known as Rafale FM, hasn't produced any local programming since 2015, according to several sources. Ad agencies, their clients and federal departments are now on the hunt for answers.
Between 2009 and 2012, the federal government invested more than $600,000 to create Rafale FM, a provincial francophone radio network with transmitters in Labrador City, St. John's and Mainland, N.L., on Newfoundland's west coast.
But technical problems and exhausted volunteers have left the radio station unable to operate since July, according to Gaël Corbineau, Rafale FM's managing director.
.
"We let a situation drag on that wasn't normal," said Corbineau, also the managing director of the Francophone Federation of Newfoundland and Labrador.
However, sources contacted by Radio-Canada in Labrador City indicate no programming has been produced at the radio station's studios since at least 2015.
Radio silence
Journalist Éric Cyr has driven from Fermont to Labrador City once a week since August 2016, and regularly flicks through all the local radio stations and remembers hearing sound on Rafale FM only once.
"It might have been two years ago.… They were doing tests for about a week, maximum," he said. "After that, it stopped, and I haven't heard anything since."
Lise Boucher, who lives in Labrador City, regularly checks 97.3 FM to see if Rafale FM is on the air.
"I have an old truck that flips through the stations and stops automatically. There's never anything, ever," she said.
Rafale FM's CRTC broadcast licence stipulates all its programming must originate in Labrador City. The transmitter situated in St. John's can only be used "to broadcast, in its entirety, the programming of CJRM FM Labrador City."
Ad buyers on alert
Numerous federal government departments and agencies revealed to Radio-Canada they have paid Rafale FM for advertising over the past four years. Walmart and Ford also purchased air time, through the marketing agency Mindshare.
Read more HERE.