Alyssa Page grew up in Connecticut, found her way on to the radio by doing everything. Then worked her ass off to get to Atlanta and then a dream position on the legendary 107.7 The End in Seattle. This podcast marks the third member of the radio station to appear on the podcast, and with good reason. The station is oft quoted as one other station's could look to for innovative and brilliant ideas. So what's it like to work there? Alyssa answered those questions along with sharing some of her interview strategies, show prep tactics and what she does when she is not on air.
Alyssa and I met back in 2016 at the Conclave and every year she is a joy to see again. The excitement in her eyes was infectious as she told me she has just landed her dream job in Seattle, and in the subsequent years, had been elevated to the midday show. We spoke about the importance of networking, and what attending the Conclave has meant to her career. She also gives back by volunteering on the Conclave committee to put on a great event every year. Please consider joining her and a few others who have also appeared on this podcast June 19-21 in Minneapolis.
Of note, our main sponsors Promosuite will also be there. CJ & Rachel will be demonstrating some of their new products and it would be very much appreciated if you can thank them for keeping this podcast free to you every week.
Also check out the other podcasts about the End with program director Leslie Scott and morning show host Gregr.
…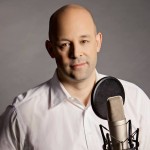 Matt Cundill works with radio groups on digital strategies and talent coaching. He recently started the Sound Off Podcast: The Podcast about Broadcast"
E-mail Matt: [email protected]
Twitter: @mattcundill
" The Sound Off Podcast is committed to helping broadcasters find their way through the digital revolution. "