In the wake of Cardi B, more women are are breaking nationally on rap radio than ever before. Streaming services are not, so far, catching up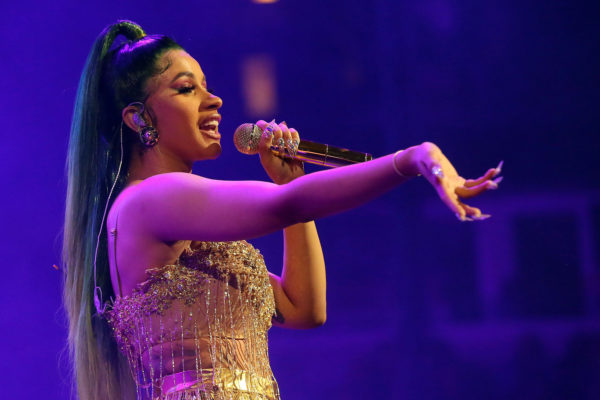 If the future is female, then streaming services are wildly behind the times — the big winners on these platforms are overwhelmingly men. In 2018, for example, just three of the Top 25 most-streamed songs were helmed by women, according to data from BuzzAngle, which tracks music consumption. The same held true for albums.
That means streaming services don't have much to offer female rappers right now. Two weeks ago, just two of the 50 songs on Spotify's popular RapCaviar playlist incorporated women: Both involved Cardi B. Apple Music's comparable playlist, The A-List: Hip Hop, had three songs involving women — the same two as Spotify, Cardi B's "Money" and City Girls' "Twerk" with Cardi B, plus Offset's "Clout," which features, you guessed it, Cardi B.
This isn't a new problem — the music industry is typically inhospitable to female rappers. But surprisingly, urban radio is showing a new willingness to support women on a quest for national success. In addition to playing anything connected to Cardi B last week, radio's 40-song chart made room for Venus' "Throw It Back," a brusque, pummeling club single, along with both Megan Thee Stallion's "Big Ole Freak" and Lightskinkeisha's "Ride Good," which pair frankly carnal raps and airy melodies.
"They test well in all of our research," says Steve Hegwood, President of Core Communicators Broadcasting, which owns hip-hop stations in Atlanta and Charlotte. "Females 18 to 30, guess what? They want to hear City Girls. They want to hear Lightskinkeisha. They want to hear Megan Thee Stallion."
READ THE REST OF THE STORY  HERE  AT RollingStone.com