.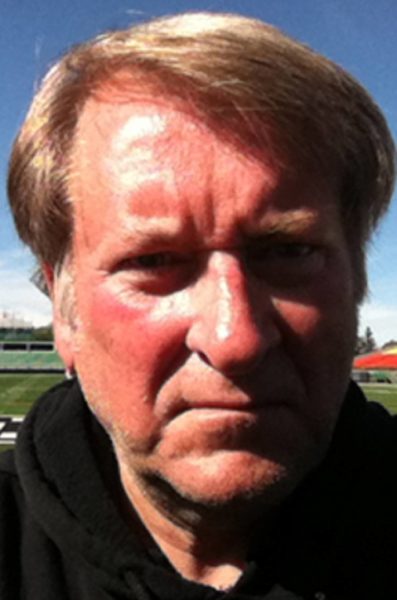 .
Sportswriter and broadcaster Lowell Ullrich is in the Canadian Football Hall of Fame, but that didn't spare him receiving a pink slip from a Vancouver radio station.
Today, he tweeted that after returning from a trip to Australia, he learned that he won't be back in the TSN 1040 broadcast booth covering B.C. Lions football games.
The former long-time Province newspaper scribe said that he would like to stay involved but conceded that it "looks like this is the end of a wonderful 46-year run".
"Thanks to everyone who ever subjected to an interview request," Ullrich stated.
The news comes a day after listeners learned that TSN 1040 had cut Dave Pratt, who hosted the morning show, and occasional cohost Dave Tomlinson and producer Curt Appleby.
Ullrich's entry on the Canadian Hall of Fame website declared that he "brought a professionalism to his craft, a thoroughness not often seen in today's get-it-first world of social media".
"That's because Ullrich, while wanting to be first, realizes it's more important to actually get it right, knowing his reputation's on the line with every word he thoughtfully crafts," the entry noted. "Ullrich could have thrived in any era of journalism because, quite simply, he has a nose for news; a curiosity that remains as prevalent today as it was all those years ago as a cub reporter."
TSN 1040 is owned by Bell Media.
Read more HERE at the Georgia Straight website