ON THIS DAY in 1876
Alexander Graham Bell made the first successful test of his new invention, the telephone, in Boston, a month after patenting the device. He transmitted the first intelligible speech, room to room, telling his assistant, 'Come here, Watson. I need you.' Back at his father's house in Brantford Ontario on August 3, he made the first building-to-building call with his uncle David Bell, and a year later set up the world's first telephone service in Hamilton, with four customers.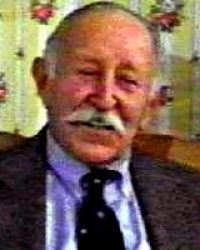 In 1918, sportscaster Heywood Hale Broun was born in New York City.  After guest starring in episodic TV for 12 years he joined CBS television sports in 1965, where he remained for 19 years, doing colour commentary on a variety of sports. He was known for his wild sports jackets & his handlebar moustache.  He died Sep 5, 2001 at age 83.
Also in 1918, the woman who would grow up to be Pamela Mason, wife of actor James Mason, was born in England. An indifferent TV acting career was outstripped by her gift for the gab on the Jack Paar & Johnny Carson conversation shows of the 50's, 60's & 70's. She died of heart failure June 29, 1996 at age 78.
In 1920, singer/mandolinist Kenneth C. (Jethro) Burns was born near Knoxville Tennessee.  He was half of the famous country comedy team of Homer and Jethro, who first teamed up at age 12.  They appeared together many times on the WLS National Barn Dance.  He died Feb. 4 1989 at age 68.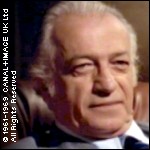 On this day in 1921, actor Cec Linder was born in Galica Poland, but moved to Canada at an early age. Over 35 years he appeared in TV productions in Britain, the US & Canada, notably The Secret Storm, The Edge of Night, Quentin Durgens MP, Perry Mason, Night Heat & Street Legal.  He died after a heart attack Apr. 10 1992 at age 71.
In 1922, "Variety", the US show biz magazine ran a headline reading, "Radio Sweeping Country – 1,000,000 Sets in Use." Today, that very headline would have also said, "Be the Twelfth Caller and Win Free Movie Tickets!"
In 1924, Guy Lombardo and the Royal Canadians made their first recordings at a session in Richmond, Indiana. Two songs were released on the Gennett label.
In 1928, the first long distance telephone call was placed between Vancouver and London England.
In 1934, announcer/disc jockey Gary Owens 
was born in Mitchell, South Dakota. At 18 he began working as a news reporter at local radio station KORN, and two years later was made news director.  After several moves in the midwest he became a DJ in Dallas, New Orleans, St. Louis, Denver, Sacramento and San Francisco, before finally settling in Los Angeles. He spent two decades playing music with humorous word play in PM drive at KMPC, and became nationally known as the ear-cupping announcer (above) on TV's Rowan & Martin's Laugh-In.  Owens is believed to have recorded some 30,000 commercials. He died Feb. 12 2015 of complications from his life-long diabetes, at age 80.
In 1935, singer Nelson Eddy recorded "Ah! Sweet Mystery of Life" for Victor Records. The song came from the film, "Naughty Marietta". Later, Eddy recorded the classic tune with Jeanette MacDonald.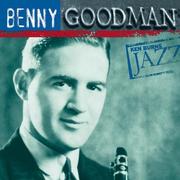 In 1937, an audience of 21,000 jitterbuggers jammed the Paramount Theatre in New York City to see a young clarinetist whom they would crown, "King of Swing" on this night. The popular musician was Benny Goodman.
In 1944, the No. 1 Billboard Pop Hit was "Besame Mucho" by the Jimmy Dorsey Orchestra.
In 1949, Nazi propaganda broadcaster, 48-year-old Mildred E. Gillars, also known as "Axis Sally," was convicted of treason following a six-week trial in Washington, DC. Gillars was sentenced to 10-to-30 years in prison; she was paroled after serving 12.
In 1951, "Be My Love" by Mario Lanza topped the charts, but only for a week.
In 1952, the No. 1 Billboard Pop Hit was "Wheel of Fortune" by Kay Starr.
In 1955, trumpeting their latest talent acquisition the RCA Victor label bought a half-page ad in Billboard magazine announcing Elvis Presley as the "new singing rage."
Also in 1955, the last broadcast of "The Silver Eagle" was heard on ABC radio. Having debuted in the summer of 1951 it is considered to be radio's last great juvenile adventure show.

In 1956, Julie Andrews was 20 years old this Saturday night as she made her US TV debut on NBC's Ford Star Jubilee. She appeared with Bing Crosby and Nancy Olson in a musical adaptation of Maxwell Anderson's play, "High Tor".
Also in 1956, singer Bobby Darin appeared on television for the first time, singing "Rock Island Line" on CBS-TV's "Dorsey Brothers Stage Show."
Still in 1956, "Heartbreak Hotel" reached Number One on the charts, making Elvis Presley a bonafide star.
In 1957, CBS-TV's Ed Sullivan Show featured opera stars Renata Tibaldi and Richard Tucker, Hollywood stars Don Ameche and Henry Fonda, and pop singer Charlie Gracie(below) singing "Butterfly."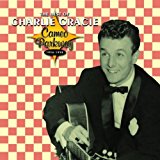 In 1960, Vancouver's 1410 C-FUN went Top 40 around the clock, and rapidly rose in the area ratings with a staff of 'C-FUN Good Guys.'
Also in 1960, the British trade magazine Record Retailer, now known as Music Week, published the first L-P chart in the U-K. At number one was "The Explosive Freddy Cannon."
In 1962, "Hey! Baby" by Bruce Channel topped the charts and stayed there for 3 weeks.
Also in 1962, RCA Victor released Elvis Presley's soon-to-be-smash hit single "Good Luck Charm."

In 1963, two days after nearly 25-thousand people attended the Nashville funeral for country singer Patsy Cline, she was quietly laid to rest in her home town of Winchester Virginia.
In 1964. Roy Orbison recorded his soon-to-be 14th hit "It's Over" for the Monument label.
Also in 1964, Paul Simon and Art Garfunkel recorded the original acoustic version of "The Sounds Of Silence." It wasn't until producers added electric guitar, bass and drums, without the knowledge of the stars, that the song became a hit after its re-release in late 1965.
In 1965, the No. 1 Billboard Pop Hit was "Eight Days a Week" by The Beatles. The song was the first British single to go to No.1 in the United States but not make the chart in its own country. (The single was not released in Great Britain.)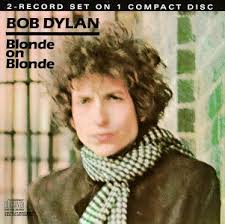 In 1966, Bob Dylan completed five months of record sessions for his "Blonde on Blonde" album with the track "Rainy Day Women Nos. 12 & 35."
Also in 1966, Brian Wilson of the Beach Boys recorded the instrumental track for "God Only Knows," the B-side of "Wouldn't It Be Nice," a hit single that would be issued later in the year. There were 23 musicians in the studio, but younger brother Carl Wilson was the sole Beach Boy to play on the session.
In 1967, Sonny and Cher guest-starred as "Jerry and Ramona" on the "Hot Number Affair" episode of "The Man From U.N.C.L.E." on NBC-TV.
Also in 1967, The Beatles recorded "Getting Better."
In 1968, CBS-TV's Ed Sullivan Show starred The 5th Dimension, Liza Minnelli, the McGuire Sisters, and folksinger/actor Theodore Bikel. Jack Carter and Allen & Rossi supplied the laughs, and Sullivan also featured a trampoline act.
In 1970, Homer Simpson's favorite group Grand Funk Railroad started work on their third album "Closer To Home."
In 1972, the group America was awarded a Gold Record for their self-named first album.
In 1973,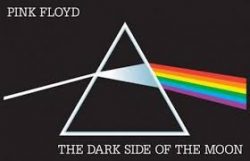 Pink Floyd released their 8th studio album, "The Dark Side of the Moon."
In 1975, the John Lennon version of Ben E. King's 1965 hit "Stand By Me" was released in North America.
In 1976, the No. 1 Billboard Pop Hit was "December, 1963 (Oh, What a Night)" by The Four Seasons.
In 1977, one of the preeminent organists of the 20th Century, E. Power Biggs, who had his own weekly CBS radio show from 1942-58, died at age 70.
Also in 1977, British A-and-M signed the Sex Pistols for 150-thousand pounds in a ceremony outside Buckingham Palace. The label fired them nine days later.

Again on this date in 1977, Pink Floyd's album "Animals" was certified platinum — one million copies sold — in the U-S.
In 1979, rocker James Brown played the Grand Ole Opry, at the invitation of his good friend Porter Wagoner. Brown performed traditional renditions of "Your Cheatin' Heart" and "Tennessee Waltz," as well as his own 1965 Top 10 hit "Papa's Got A Brand New Bag."
Also in 1979, "I Will Survive" by Gloria Gaynor topped the charts and stayed there for 3 weeks.
In 1980, three days after his 46th birthday Willard Scott became the weatherman on NBC's Today Show.
In 1981, Eddie Rabbitt's lone #1 pop hit "I Love a Rainy Night" was certified as a Gold Record.
in 1984, Van Halen held the No.1 position on the Billboard singles chart with 'Jump'.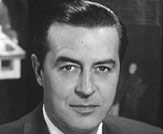 In 1986, actor Ray Milland died of lung cancer at age 81. He won an Oscar in 1945 for his role in the movie Lost Weekend. On TV he starred in two series, Meet Mr. McNulty & Markham, as well as the "event" dramatic projects Rich Man Poor Man (I & II), Seventh Ave., Dream Merchants & Testimony of Two Men.
Also in 1986, the No. 1 Billboard Pop Hit was "Sara" by Starship.
Again in 1986, British pop star Gary Glitter was banned from driving for 10 years after admitting to a British court that he had committed his third drunk driving offence in nine years.
In 1987, Allan Jaffe, the tuba-playing founder of Preservation Hall in New Orleans, died of cancer at age 51.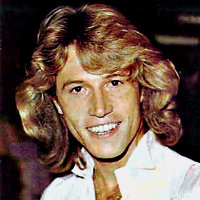 In 1988, pop singer Andy Gibb, younger brother of the three Bee Gees, died in a hospital in England at age 30. His death from myocarditis (inflammation of the heart muscle) followed years of addiction to cocaine, which had served to weaken his heart.
In 1989, baritone singer Doc Green who left The Drifters in 1962, died of cancer at age 54.
In 1991, Vancouver's MAGIC 104 radio launched with a nostalgic music format, with Pat Burns Hot Line and Larry King in the evening, taking over from ROCK 1040.
In 1993, ventriloquist Shari Lewis and the puppet "Lamb Chop" testified before a US congressional subcommittee, saying that there weren't enough good TV shows for kids.
 In 1995,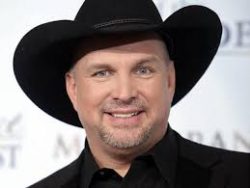 Garth Brooks
 hosted a "thank you" luncheon for one-thousand employees at an E-M-I compact disc and cassette manufacturing plant in Jacksonville, Illinois. The event celebrated two record-setting achievements by Brooks. Figures from the Recording Industry Association of America showed he was the best-selling country artist of all-time and the fastest-selling artist in music history. In six years, his seven Liberty Records albums had sold more than 50-million copies in the U-S.
.
In 1996, at the 25th Juno Awards held in Hamilton Ont., Alanis Morissette won Best Album for 'Jagged Little Pill', Best Female singer, Best Rock Album, Best songwriter and Best Single.
Also in 1996, at the 22nd People's Choice Awards, the CBS telecast bestowed top honors on  the movie Apollo 13 & actor Tom Hanks.
In 1997, LaVern Baker, one of the most influential rhythm-and-blues singers of the 1950s, died in New York at age 67, from the effects of diabetes. Beginning in 1955 Ms. Baker had 20 r-and-b hits, including "Tweedle Dee, "Jim Dandy" and "I Cried a Tear."
Also in 1997, the Spice Girls became the first group to top the British charts with their first four singles when the double-sided hit "Mama" and "Who Do You Think You Are?" went to number one.

Still on this date in 1997, singer Gloria Estefan, who broke her back in a car crash in 1990, donated 250-thousand dollars to the Miami Project to Cure Paralysis. The gift went toward a new building on the University of Miami campus that was dedicated to spinal cord injury research.
In 1998, actor Lloyd Bridges, the star of TV's Sea Hunt, and father of Jeff Bridges and his brother Beau, died of natural causes at his home in Los Angeles. He was 85.
Also in 1998, Anne Murray released her concert album recorded in Nova Scotia, "An Intimate Evening With Anne Murray…Live."
In 1999, the teen pop sensation Backstreet Boys scored a hat trick to lead winners at the National Association of Recording Merchandiser's annual Best Seller Awards luncheon. The group's self-titled debut was named best-selling recording of the year with sales of more than 7.5 million copies.
In 2002, Alanis Morissette went to No.1 on the Billboard album chart with 'Under Rug Swept.'
In 2003, Johnny Cash was admitted to Baptist Hospital in Nashville to undergo treatment for pneumonia.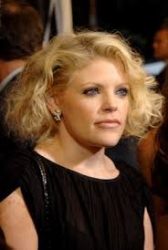 Also in 2003, Dixie Chicks singer Natalie Maines told an audience in London, "Just so you know, we're ashamed that the President of the United States is from Texas." That unleashed a firestorm of criticism back home in the US that included radio stations banning their music and protests outside their concerts.
Still in 2003, The Police reunited for their first show together in 18 years, at their induction into the Rock and Roll Hall of Fame.
In 2004, David Crosby was arrested in a New York hotel for possession of marijuana and a handgun. He later pleaded guilty and was fined five-thousand dollars.
in 2005, Michael Jackson arrived in a California court an hour late dressed in his pyjamas, after being treated for a back injury. After the judge threatened him with jail time for making the court wait, Jackson listened to a teenager testifying that the singer tried to get him drunk on soda cans filled with wine at his Neverland Ranch.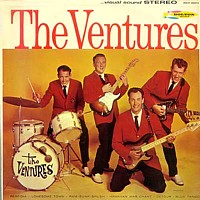 In 2008, on the day of their induction to the Rock and Roll Hall of Fame, "Ventures Day" was proclaimed by Governor Christine Gregoire in the band's home state of Washington.
In 2009, the 4-thousand tickets for a one-off gig by Sir Paul McCartney at the Hard Rock Cafe in Las Vegas sold out seven seconds after going on sale, despite the $750 price tag.
In 2010, Pink Floyd won a court battle with their label of some 42 years EMI, preventing the record company from selling via the internet single downloads and ringtones from their albums.

Also in 2010, Toronto-born actor Corey Haim of the A & E TV show 'The Two Coreys,' died of an accidental drug overdose at age 38.
In 2012, Jay McMullen, the award-winning CBS News undercover journalist who pioneered the use of hidden cameras in investigative reports, died at age 90.
In 2013, frontman Vince Neil cut short a Motley Crue show in Sydney, Australia and was rushed to the hospital where he underwent surgery to remove kidney stones.
In 2014, actress Cynthia Lynn, (below) who played Colonel Klink's secretary on the first season of CBS-TV's "Hogan's Heroes," and in two later episodes, died of hepatitis at age 77.  She was among the last surviving cast members of the 1960s POW comedy.
In 2015, a jury in Los Angeles awarded Marvin Gaye's children nearly $7.4 million after determining singers Robin Thicke and Pharrell Williams had plagiarized their father's song "Got to Give It Up" to create "Blurred Lines," the biggest hit song of 2013. (Thicke and Williams have since appealed the judgment.)
In 2016, singer Gogi Grant, whose 1956 hit ballad "The Wayward Wind" took Elvis Presley off the top spot on the Billboard charts, died at age 91.
Also in 2016, jazz great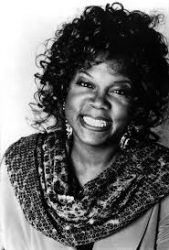 Ernestine Anderson, the internationally renowned and much-loved Seattle vocalist with a voice once described by her childhood friend Quincy Jones as the sound of "honey at dusk," died at age 87.
Still in 2016, UK keyboardist Keith Emerson, a founding member of the early progressive rock supergroup Emerson, Lake and Palmer, beset by health issues that threatened his performance ability, committed suicide at age 71.
In 2017, Joni Sledge, a founding member of the R&B vocal group Sister Sledge, was found dead in her Phoenix home at age 60. The death was ruled to be 'of natural causes due to a pre-existing condition.'
Also in 2017, actor John Goodman, a co-star of the classic ABC sitcom Roseanne, received his own star on the Hollywood Walk of Fame.
In 2018, the anti-Trump protest song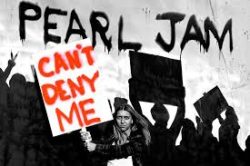 "Can't Deny Me," the first original Pearl Jam song since '13, went out to Ten Club members (the group's fan club) and premiered on Sirius XM's Pearl Jam Radio. The release coincided with bassist Jeff Ament's 55th birthday.
Today's Birthdays:
Nashville deejay & TV host Ralph Emery is 86.
Canadian Country music star Tommy Hunter is 82.
Bluegrass musician Norman Blake is 81.
Singer Dean Torrence of Jan and Dean is 79.
Actor Chuck Norris (Walker Texas Ranger) is 79.
Actor Richard Gant (Family Time, Greenleaf, The Mindy Project, Men of a Certain Age, General Hospital) is 75.
Actress Katharine Houghton (I'll Take Manhattan, The Adams Chronicles) is 74.
Guitarist Tom Scholz of Boston is 72.
TV personality/businesswoman Barbara Corcoran (Shark Tank) is 70.
Actress Aloma Wright (Scrubs) is 69.
Singer-guitarist Gary Louris of The Jayhawks is 64.
Actress Lesley Dunlop (Where the Heart Is, Emmerdale) is 63.
Newfoundland-born actress Shannon Tweed (Gene Simmons:Family Jewels, Falcon Crest) is 62.
Actress Sharon Stone (Huff, The Practice, Magnum PI) is 61.
Bassist Gail Greenwood of L7 is 59.
Magician Lance Burton is 59.
Actress Jasmine Guy (A Different World) is 57.
Bassist Jeff Ament of Pearl Jam is 56.
Music producer Rick Rubin is 56.
Guitarist/singer Felicia Collins from Paul Shafer's The Late Show with David Letterman band is 55.
Singer Edie Brickell is 53.
Actress Paget Brewster (Criminal Minds, Community, Huff) is 50.
Actor Dave Sheridan (Arbor Live!) is 50.
Actor Jon Hamm (Mad Men, Children's Hospital, Unbreakable Kimmy Schmidt, TripTank) is 48.
Country singer Daryle Singletary is 48.
Rapper-producer Timbaland is 47.
Actress Olivia Wilde (House MD, The O.C.) is 45.
Actor Christian de la Fuente (Devious Maids) is 45.
Actress Anel Lopez Gorham (Popular) is 44.
Actor Jeff Branson (The Young and the Restless, Guiding Light, All My Children) is 42.
Actress Bree Turner (Grimm, Moesha, Good Girls Don't…., Undressed) is 42.
Singer Robin Thicke is 42.
Actor Jay Wilkison (Nashville, Younger) is 41.
Saskatchewan-born actress Lara Kelly (Future Life of Jake, Devil's Perch, The Pooch & the Pauper) is 40.
Actor Edi Gathegi (Family Tools, House MD, Justified) is 40.
Nelson B.C.-born actor Thomas Middleditch (Silicon Valley, Penn Zero: Part-Time Hero, CollegeHumor Originals) is 37. 
Country singer Carrie Underwood (American Idol) is 36.
Actor Rafe Spall (Roadies) is 36.
Actress Natasha Alam (True Blood, The Bold & the Beautiful) is 36.
Twin actresses/reality TV personalities Malika and Khadijah Haqq (Hollywood Health Report, Keeping Up With the Kardashians) are 36.
Actress Olivia Wilde (House MD) is 35.
Actress Erika Schaefer (Fashion House) is 35.
Actor Cooper Andrews (The Walking Dead, Halt & Catch Fire) is 34.
Singer Emeli Sandé is 32.
Country singer Rachel Reinert is 30.
Keyboardist Jared Hampton of LANCO is 28.
Actress Emily Osment (Hannah Montana) is 27.
Actress Grace Victoria Cox (Under the Dome) is 24.
Actor Uriah Shelton (The Glades, Blue) is 22.
Vancouver-born actress Madeleine Arthur (The Family) is 22. 
Actress Victoria Vida (Project Mc2) is 20.
Chart Toppers – March 10
1945
Accentuate the Positive – Johnny Mercer
Saturday Night – Frank Sinatra
A Little on the Lonely Side – The Frankie Carle Orchestra (vocal: Paul Allen)
I'm Losing My Mind Over You – Al Dexter
1954
Make Love to Me! – Jo Stafford
I Get So Lonely – The Four Knights
Answer Me, My Love – Nat 'King' Cole
Wake Up, Irene – Hank Thompson
1963
Walk like a Man – The 4 Seasons
Ryhthm of the Rain – The Cascades
You're the Reason I'm Living – Bobby Darin
The Ballad of Jed Clampett – Flatt & Scruggs
1972
Without You – Nilsson
Hurting Each Other – Carpenters
Down by the Lazy River – The Osmonds
Bedtime Story – Tammy Wynette
1981
I Love a Rainy Night – Eddie Rabbitt
9 to 5 – Dolly Parton
Keep on Loving You – REO Speedwagon
Do You Love as Good as You Look – The Bellamy Brothers
1990
Escapade – Janet Jackson
Dangerous – Roxette
Roam – The B-52's
Chains – Patty Loveless
1999
Believe – Cher
Angel of Mine – Monica
All I Have to Give – Backstreet Boys
No Place That Far – Sara Evans
2008
Low – Flo Rida featuring T-Pain
With You – Chris Brown
Don't Stop The Music – Rihanna
Cleaning This Gun (Come On in Boy) – Rodney Atkins