ON THIS DAY in 1898
actor Jay C. Flippen was born in Little Rock Arkansas.  As well as his many big screen character roles he was a regular on the TV sitcom Ensign O'Toole, and was seen in dozens of guest spots on episodic television. He died February 3, 1971 at age 72 from an aneurism.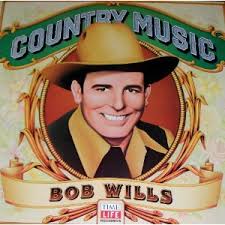 In 1905, Bob Wills, the man who originated Western Swing, was born near Kosse, Texas. Wills and his Texas Playboys, a swing band with country overtones, were a fixture for nearly 25 years on station KVOO in Tulsa, Oklahoma, beginning in 1933.  In April 1940, when Wills recorded his own composition, "San Antonio Rose," the disc sold a million copies. Another version by Bing Crosby was also a million-seller. In December 1973, he attended his last recording session. Many of the original Texas Playboys and Merle Haggard were there, but during the session, Wills suffered a second stroke. He never regained consciousness, and died in May 1975 at age 70.
In 1906, comedian Lou Costello was born in Paterson New Jersey. With partner Bud Abbott he produced some of the best comedy of the 1940's & 50's in movies, radio & TV.  Their 'Who's on First?' routine is a memorable classic.  Lou died following a heart attack March 3 1959, three days short of his 53rd birthday.
In 1913, a San Francisco newspaper used the word "jazz" for the first time in print. The first style of music known as jazz was the New Orleans style, later called Dixieland, in which a small group would improvise collectively on a well-known tune.
 In 1916, prolific radio/TV actress Virginia Gregg was born in Illinois.  She would become  one of the busiest guest stars of the OTR era, appearing on such programs as The Adventures of Sam Spade, Dragnet, Dr. Kildare, Gunsmoke, The Jack Benny Program, Let George Do It, Lux Radio Theatre, One Man's Family, Yours Truly, Johnny Dollar and The Screen Guild Theater.  On TV she was used in nearly every narrative series from the late '50s through the early 1970s, including Dragnet, Bourbon Street Beat, Hawaiian Eye, 77 Sunset Strip, The Rockford Files, The Virginian, Wagon Train, Make Room for Daddy, Philip Marlowe, My Favorite Martian, Hazel, and Bonanza. She died due to lung cancer Sept. 15 1986 at age 70.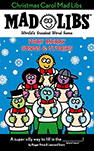 In 1920, comedy writer/gamer Roger Price was born in Charleston West Virginia. In the early 50's he hosted the TV panel show How To, and was a panellist on other games Who's There?, What Happened?, That Reminds Me, The Name's the Same and What's My Line?  He invented cartoons called Droodles, which he turned into a TV game show with Carl Reiner on the panel.  He also co-created Mad Libs, billed as "the world's greatest word game." He died Oct. 31 1990 at age 70.
In 1931, actor John Smith was born in Los Angeles. He was a regular on TV series Cimarron City and Laramie, with recurring roles in Hondo & Emergency. He died from cirrhosis of the liver Jan 25 1995 at age 63.
In 1940, the first US telecast from an airplane was aired from the skies over New York City.
In.1941, Les Hite and his orchestra recorded "The World is Waiting for the Sunrise" on Bluebird Records. The instrumental became Hite's most popular work. A decade later, Les Paul and Mary Ford added a vocal to the tune, making it one of their biggest-selling hit songs.
In 1943, "I've Heard That Song Before" by Harry James hit #1 for 13 weeks on Billboard's Pop music chart.
in 1948, emcee/producer Ralph Edwards
created a quiz on NBC radio's "Truth or Consequences" called "The Walking Man". After ten weeks of guesses by contestants playing the game, it was finally revealed that Jack Benny was The Walking Man.
In 1958, in Nashville, with Chet Atkins playing guitar, the Everly Brothers recorded their future hit ballad "All I Have To Do Is Dream" in just two takes.
In 1959, the No. 1 Billboard Pop Hit was "Venus" by Frankie Avalon. Avalon got his musical start as a trumpet player and was considered a child prodigy.
Also in 1959, Pioneer IV sent the furthest radio signal ever heard: 400,000 miles.
Still in 1959, the 2nd incarnation of The Drifters, featuring new lead singer Ben E. King, recorded their first big hit, "There Goes My Baby."
In 1961, British singer/comedian George Formby (below), a staple of the British Music Hall radio record shows of the 1930's & 40's, died at age 56 after his second heart attack.                                                      .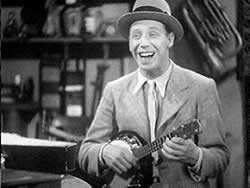 In 1962, Frank Sinatra recorded his final session for Capitol Records in Hollywood. Sinatra had been recording for his own label, Reprise, for two years. His final track for his Capitol contract was "I Gotta Right to Sing the Blues", backed by Skip Martin's Orchestra.
In 1964, movie star Elizabeth Taylor divorced recording star Eddie Fisher after five years; thus at age 32, already Liz's marriage #4 was dissolved.
Also in 1964, The Rolling Stones released their cover version of Buddy Holly's "Not Fade Away" as their first single in the U.S.

In 1965, The Temptations went to No.1 on the Billboard singles chart with the Smokey Robinson penned song 'My Girl', making the group the first male act to have a No.1 hit for Motown.
In 1966, British Prime Minister Harold Wilson received a five-thousand-name petition from Beatles' fans asking that the Cavern Club in Liverpool be reopened.
In 1967, singer Nelson Eddy, whose operatic-style duets with Jeanette MacDonald were big favourites in movies, on record and on radio in the 1930s and 40s, died after a stroke at age 65.
In 1970, actor William Hopper,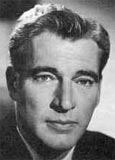 who played Paul Drake on TV's Perry Mason, died at age 55 of pneumonia.
In 1970, Charles Manson released an L-P called "Lie" to finance his defence in the Sharon Tate murder trial. The album cover showed the cover of Life magazine, on which Manson had appeared, but the "F" was edited out to form the word "Lie."
In 1972, John Lennon's temporary visa was revoked by the US Department of Immigration. The department wanted Lennon deported because of a drug arrest and his involvement with the radical left.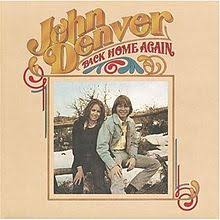 In 1974, John Denver was in Hollywood to record what would prove to be his third straight #1 hit, "Back Home Again."
Also in 1974, Jim Stafford's biggest hit, "Spiders & Snakes," was certified as a Gold Record.
In 1975, after just two weeks in release Led Zeppelin's double disc album, "Physical Graffiti," was certified Gold.
Also in 1976, EMI Records re-released all 22 British Beatles singles. In addition "Yesterday" was released for the first time on 45 in the U.K.
Still in 1976, the song by Waylon & Willie (Jennings and Nelson),
  "Good Hearted Woman", started the last of three weeks atop the country music charts.
Again in 1976, "Love Machine (Part 1)" by the Miracles topped the charts, but stayed #1 for just a week.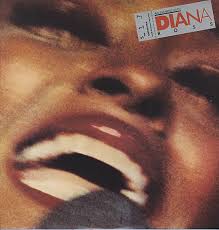 In 1977, NBC-TV aired the musical special "An Evening With Diana Ross," featuring the singer alone with no guests. The show was directed by Canadian television pioneer Norman Campbell.
In 1978, the 100th episode of "The Six Million Dollar Man" aired on ABC-TV.
Also in 1978, "Just the Way You Are" by Billy Joel was certified platinum, a rare distinction for a single.  It later won Grammys for both Song of the Year and Record of the Year.
In 1979, actor Charles Wagenheim, who played Joshua Halligan in 28 episodes of TV's Gunsmoke, was bludgeoned to death by Los Angeles burglars at age 83.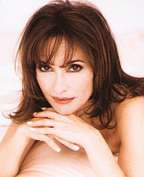 In 1980, at the 7th Daytime Emmy Awards presentation, Susan Lucci lost for the first time.
Also in 1980, Danny Kaye, Annette Funicello, Jo Anne Worley, Gary Owens, and Buddy Ebsen were among the stars of "Disneyland's 25th Anniversary" special on CBS-TV.
In 1981, Walter Cronkite, the dean of American television newscasters, said "And that's the way it is" for the final time, as he closed the "CBS Evening News with Walter Cronkite," to be replaced by Dan Rather. An audience estimated at 17,000,000 viewers tuned in to see "the most trusted man in America" sign-off.
In 1982, Dick Clark's American Bandstand podium was donated to the Smithsonian Museum in Washington DC as a cultural artifact.

In 1986, the 100th episode of "Simon & Simon" aired on CBS.
In 1988, the first episode of "In the Heat of the Night" aired on NBC-TV, starring Carroll O'Connor.
In 1989, an all-star Greenpeace benefit album, featuring such stars as the Pretenders, U-2, the Grateful Dead, Peter Gabriel, Huey Lewis and the News and Bryan Adams, was released in the Soviet Union.
In 1992, actress Elvia Allman died of pneumonia at age 87.  She was kept busy all over the bigtime radio dial in The Jack Benny Show, Blondie, The Burns and Allen Show, The Bob Hope Show, Abbott and Costello and Maisie. On TV she had a recurring role in Blondie as Mrs. Dithers, and on I Married Joan, Jack Benny, Beverly Hillbillies and Petticoat Junction.
Also in 1992, the last episode of "The Cosby Show"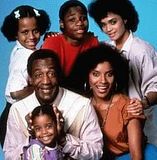 was taped at NBC studios in New York. New York Mayor David Dinkins and the group Boyz II Men were on hand. The show had been on TV since September of 1984. The last show aired on April 30, 1992.
In 1993, "A Whole New World (Aladdin's Theme)" by Peabo Bryson & Regina Belle topped the charts, but only for a week.
In 1994, bandleader Leighton Noble died in Victoria BC at age 81.  He was a TV pioneer, with a weekly show on local TV in LA from 1947-52.  Later he was musical director for Harrahs in Las Vegas & then Lake Tahoe.  He retired from show business in 1970 to a career in real estate in Victoria, with occasional big band dances featuring local musicians.
Also in 1994, Frank Sinatra collapsed during a concert in Richmond, Virginia. The 78-year-old performer fell face down on stage while singing "My Way," his trademark song.
In 1998, Oasis lead singer Liam Gallagher was charged with assault causing bodily harm after head-butting a fan outside a hotel in Brisbane, Australia. The fan suffered a broken nose.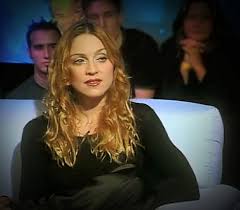 Also in 1998, Madonna granted a rare television interview to MuchMusic at its Toronto headquarters, as promotion for her album "Ray of Light."
In 1999, country singer George Jones was seriously injured when he smashed his sport-utility vehicle into a bridge near his home in Franklin, Tennessee. He suffered a collapsed lung, ruptured his liver and had internal bleeding.  Later it was revealed that alcohol had been a factor.
Also on this date in 1999, Courtney Love stalked off the stage in Portland, Oregon, after about 45 minutes. Love was apparently upset by the lukewarm reception she and her band Hole received.
In 2000, Toronto-born actor John Colicos died at age 71

 after a series of heart attacks.  He is best remembered as the Klingon Kor in the Star Trek TV series, as well as Deep Space Nine. He played Count Baltar in the original Battlestar Gallactica, and was a key villain on General Hospital during the Luke & Laura craze.  He also played Van Horne the railway builder in the CBC mini-series The National Dream.
Also in 2000, all the original members of Earth, Wind and Fire played together for the first time in 20 years as they were inducted into the Rock and Roll Hall of Fame. Maurice White had announced the previous week he had Parkinson's disease. Eric Clapton also became the first person inducted into the Rock Hall three times.

In 2001, drummer Michael "Smitty" Smith, formerly of Paul Revere and the Raiders, died at age 58.
In 2002, longtime Chicago radio personality Art Roberts of WCFL & WLS, also remembered for on-air stints in Milwaukee and Buffalo, died after suffering a series of strokes.
In 2004, David Crosby was arrested and charged with criminal possession of a weapon and marijuana after leaving his bag in a hotel in New York's Times Square. The luggage was found by a hotel employee looking for identification, finding instead a handgun, a knife and an ounce of marijuana.
In 2005, former BBC Radio 1 DJ, Tommy Vance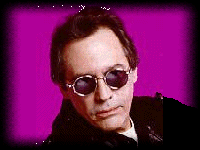 suffered a fatal stroke and died at age 63.  He originally came to fame during the 1960s as a DJ on British pirate station, "Radio Caroline" and BBC Radio 1. He began his radio career in Seattle at KOL and KHJ, Los Angeles. While at KOL he took the name "Tommy Vance" from a DJ who had failed to turn up after the station had already paid to have jingles recorded.
Also in 2005, veteran movie actress Teresa Wright (below) suffered a fatal heart attack at age 86. The only person to be Oscar-nominated for each of her first three films, she guest starred on TV over a span of 43 years, beginning with the live drama anthologies of the 1950's such as Playhouse 90, Ford TV Theatre, and US Steel Hour. Teresa also starred in 8 TV movies.

In 2007, the estate of the late Jimi Hendrix was back in court. "Experience Hendrix" filed a suit against the company allegedly using the guitar icon's name and image for a brand of vodka without authorization. They accused the makers of Electric Hendrix Vodka of trademark infringement and false advertising.
Also in 2007, Neil Young's Heart Of Gold DVD won in the 'Best New Concert' category at the third annual Music DVD Awards in West Hollywood, CA. Chuck Berry's 60th birthday concert, Hail! Hail! Rock 'N' Roll, with performances by the Rolling Stones' Keith Richards and Eric Clapton, earned the 'Best of Show' honor.

In 2009, U2 were on ABC's Good Morning America to promote their twelfth studio album "No Line On The Horizon." It was the first time the group had appeared on a U.S. morning TV show.
In 2011, Meat Loaf was one of 16 contestants as Donald Trump's Celebrity Apprentice show debuted on NBC-TV. Other musical stars taking part included John Rich, L'il John, Latoya Jackson and Dionne Warwick. They completed business-oriented tasks to raise money for charity.
In 2012, Toronto-based Rush were announced among the winners of a Governor General's Performing Arts Award, one of Canada's most prestigious prizes. They received $25,000 from the Canada Council for the Arts and a commemorative medallion struck by the Royal Canadian Mint.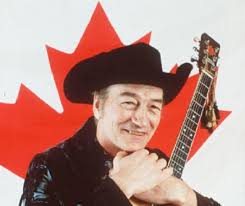 In 2013, country legend Stompin' Tom Connors, whose rousing songs of Canadian life covered everything from Sudbury nickel miners to P.E.I. potato farmers, died of natural causes at age 77. An avowed Canadian patriot perhaps best known for his "The Hockey Song," he had been appointed to the Order of Canada and got his own postage stamp.
Also in 2013, Alvin Lee, guitarist/singer with the UK band Ten Years After, passed away of complications of a routine surgery at age 68. While Ten Years After was best known for the hit "I'd Love To Change The World," Lee gave an incendiary performance of "I'm Going Home" at Woodstock that was immortalized in the movie.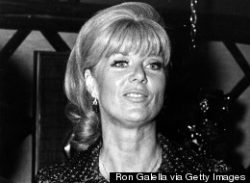 In 2014, actress, singer and dancer Sheila MacRae,  who starred as Alice Kramden in a re-creation (1966-70) of Jackie Gleason's hit TV series The Honeymooners, died at age 92. Later in life she had recurring roles on General Hospital and the 1990's series Parenthood. Sheila was married for 25 years to baritone Gordon MacRae, and was the mother of the late Petticoat Junction star Meredith MacRae.
In 2016, Nancy Reagan, former actress and US first lady, died at age 94, twelve years after her husband (former president) Ronald Reagan died suffering from a severe case of Alzheimers.
In 2017, writer/film historian Robert Osborne, for more than 20 years the much-loved host of Turner's Classic Movies, died at age 84.
In 2019, 78-year old Ontario-born host of TV's 'Jeopardy' Alex Trebek announced he had been diagnosed with Stage Four pancreatic cancer.
Today's Birthdays:
Singer Jerry Naylor (The Crickets) is 80.
Actress Joanna Miles (Glass Menagerie, Dallas) is 79.
Actor Ben Murphy (Alias Smith & Jones, Gemini Man) is 77.
Singer Mary Wilson of The Supremes is 75.
Drummer Hugh Grundy of The Zombies is 74.
Actor Martin Kove (Cagney & Lacey) is 73.
Singer-guitarist David Gilmour of Pink Floyd is 73.
Actor Martin Kove (Cagney & Lacey, The Edge of Night) is 73.
Actor-director Rob Reiner (All in the Family) is 72.
TV consumer journalist John Stossel (20/20, Fox Business) is 72.
Singer Kiki Dee is 72.
Actress Anna Maria Horsford (The Shield, Amen) is 71.
TV Sports correspondent Armen Keteyian is 66.
Actress Jacklyn Zeman (General Hospital, The Bay, One Life to Live) is 66.
Toronto-born actress Alberta Watson (La Femme Nikita) is 64.
Actor James Saito (Eli Stone, One Life to Live) is 64.
Actor/voicist Eddie Deezen (Dexter's Laboratory, Punky Brewster) is 62.
Actor Alex McArthur (The Road Home) is 62.
Actor Tom Arnold (Sin City, Easy to Assemble, The Tom Show, Roseanne) is 60.
Actor/writer D.L. Hughley (The Hughleys) is 56.
Country songwriter Skip Ewing is 55.
Actress Yvette Wilson (The Parkers, Moesha) is 55.
Actress Connie Britton (SMILF, Dirty John, 9-1-1, Nashville, American Horror Show, Friday Night Lights, Spin City) is 52.
Actor Shuler Hensley (Neon Joe Werewolf Hunter) is 52.
Actress Moira Kelly (One Tree Hill, West Wing) is 51.
Actor Vincent Gale (Van Helsing, X-Men: Evolution) is 51.
Actress Amy Pietz (Caroline in the City, Rodney) is 50.
Actress Andrea Elson (ALF, The Young and the Restless) is 50.
Actress Erica Shaffer (Scandal, Family Time, R.O.D the TV) is 49.
Guitarist Chris Broderick of Megadeth is 49.
Country singer Trent Willmon is 46.
Pedal steel player Shan Farmer of Ricochet is 45.
Rapper Beanie Sigel is 45.
Rapper Bubba Sparxxx is 42.
Actress Ellen Muth (Dead Like Me) is 38.
Drummer Chris Tomson of Vampire Weekend is 35.
Actress Yael Stone (Orange is the New Black) is 34.
Actress Meghan Falcone (Foursome, The Joe Schmo Show) is 34.
Actor Jimmy Galeota (Michael Hayes) is 33.
Actor/voicist Eli Marienthal (Tucker, The Zeta Project) is 33.
Actress Amy Okuda (How to Get Away With Murder, The Guild) is 30.
Model/actress Nicole Arianna Fox (The Bold & the Beautiful) is 28.
Rapper-producer Tyler, the Creator is 28.
Actress Elise Eberle (Salem) is 26.
Actress Rosie Day (Outlander) is 24.
Actress Savannah Stehlin (Sleeper Cell, ER) is 23.
Actress Alisha Boe (Casual, Days of Our Lives) is 22.
Victoria-born actor Dylan Schmid (Once Upon a Time) is 20.
Chart Toppers – March 6
1950
Music, Music, Music – Teresa Brewer
I Said My Pajamas – Tony Martin & Fran Warren
Dear Hearts and Gentle People – Bing Crosby
Chatanoogie Shoe Shine Boy – Red Foley
1959
Stagger Lee – Lloyd Price
Charlie Brown – The Coasters
Venus – Frankie Avalon
Don't Take Your Guns to Town – Johnny Cash
1968
Green Tambourine – The Lemon Pipers
Spooky – Classics IV
Love is Blue – Paul Mauriat
Skip a Rope – Henson Cargill
1977
Love Theme from "A Star is Born" (Evergreen) – Barbra Streisand
Fly like an Eagle – Steve Miller
I Like Dreamin' – Kenny Nolan
Heart Healer – Mel Tillis
1986
Kyrie – Mr. Mister
Sara – Starship
Living in America – James Brown
You Can Dream of Me – Steve Wariner
1995
Take a Bow – Madonna
Candy Rain – Soul For Real
Baby – Brandy
Old Enough to Know Better – Wade Hayes
2004
With You – Jessica Simpson
My Immortal – Evanescence
Toxic – Britney Spears
American Soldier – Toby Keith
Baby – Luke Bryan