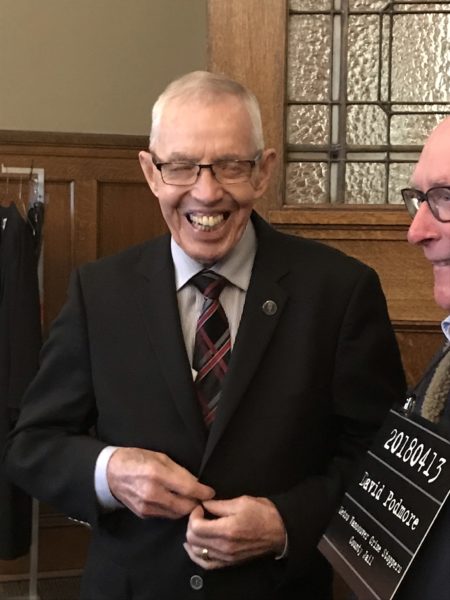 As brought to our attention by Gord Lansdell at his Northwest Broadcasters site, legendary CKNW investigative reporter George Garrett (pictured above), has written a book about his more than 40 years as a reporter on BC's Lower Mainland.  He retired from the business in 1999.
George Garrett – Intrepid Reporter will be released March 2nd and is available for ordering now at book stores or amazon.ca / amazon.com.
In this memoir, Garrett shares the behind-the-scenes tales of his harrowing, humorous and occasionally humiliating investigative tactics and delves into the personal details of his life, sharing the hardships and resilience that marks him as an empathetic storyteller.
The hundreds, nay thousands od radio people who worked both with and competitively with George over his decades on the beat, will undoubtedly be lined up to get a copy.
Since his retirement George has been heavily involved as a volunteer driver transporting seniors to their cancer treatment appointments.