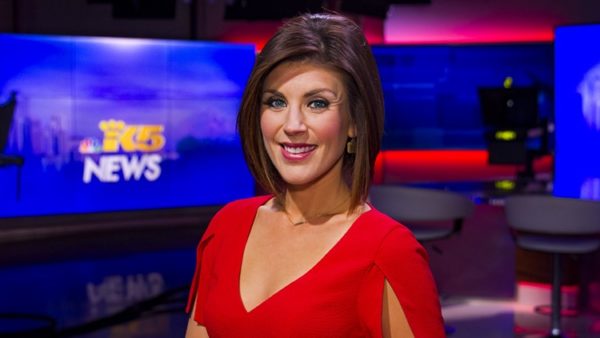 KING-TV Seattle evening news anchor Amanda Grace has taken to Twitter to announce her departure.   Yesterday she worked her final shift at the station.  She joined it in October 2014 from WHDH Boston. 
On her Twitter page, Amanda puts it this way…."It's time for me to take on a new challenge and grow personally and professionally."
A graduate of Northwestern University, Amanda began her career at Lynchburg Va. and then in San Diego before serving six years at WHDH.
In this KING-TV video posted Friday evening  Amanda says her fond farewell .. and her fellow anchors return the sentiment.