ON THIS DAY in  1876
Alexander Graham Bell filed an application for a patent for the telephone. The patent was approved and officially issued on March 7, 1876.

On this day in 1894, the delightful Benjamin Kubelsky … aka Jack Benny … the violin-playing, perennial-39-year-old comedian of radio, television and vaudeville , was born in Waukegan Illinois.  The beloved Mr. Benny died on December 26, 1974 at age 80.
On this day in 1913, Mel Israel was born.  He is better known as Mel Allen, sportscaster for the New York Yankees, and This Week in Baseball; 'How about that!' … Mel died June 16, 1996 at age 83.
On this day in 1934, actress/singer Florence Henderson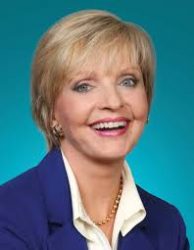 was born in smalltown Indiana. She is best remembered for her starring role as matriarch Carol Brady on the ABC sitcom The Brady Bunch from 1969 to 1974. Henderson also hosted several long-running cooking and variety TV shows over the years. She died of heart failure on US Thanksgiving 2016 (Nov. 24) at age 82.
On this day in 1944, Canadian radio would soon have more reliable ratings services as the Board of Broadcast Measurement (BBM) was about to be born.  The result of a report this day to the CAB by a  committee chaired by Jack Kent Cooke.
On this day in 1954, Senator John F. Kennedy appeared on NBC TV's Meet the Press. The program also marked the first time a US news broadcast was televised in color.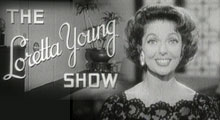 Also in 1954, the NBC-TV show "Letter to Loretta" changed its name to "The Loretta Young Show." The weekly series had premiered the previous September 20.
On this day in 1955, the C-FUN call letters arrived in Vancouver as a result of Sprott-Shaw's sale of CKMO AM 1410 to a large group of new owners, many of them employees of the station. But the newly named C-FUN was re-sold shortly afterwards to another group.
Also in 1955, Ruby Murray was at No.1 on the UK singles chart with 'Softly, Softly'. She was the first act to score 5 simultaneous Top 20 hits.
On this day in 1956, The Platters recorded their third straight Top Five hit single, "(You've Got) The Magic Touch," and the flip side, "Winner Take All."
On this day in 1958, Walter Cronkite reported on the CBS Evening News that the Iranian government had "banned rock & roll because it is against the concepts of Islam and also a hazard to health".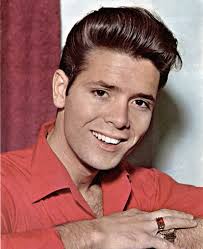 On this day in 1959, Cliff Richard was voted the best new singer in Britain's annual NME awards.
On this day in 1961, The Beatles performed at the Cassanova Club in Liverpool, and at Litherland Town Hall, Liverpool where they played a special Valentine's Day show. Paul McCartney sang Elvis Presley's "Wooden Heart", wearing a wooden heart pinned to his coat, covered with satin and embroidered with the names "John", "Paul", "George", and "Pete." The heart was raffled off, and the winner also won a kiss from Paul.
Also this day in 1961, "Runaway," the #1 pop hit that made Del Shannon a star, first hit store shelves and radio stations.
On this day in 1962, Impressing millions with her knowledge of history, first lady Jacqueline Kennedy gave a tour of the White House on the CBS & NBC television networks. It marked the first time a First Lady had been given exposure on prime time TV.
On this day in 1964, the UK singing duo Chad & Jeremy appeared on ABC-TV's Patty Duke Show, playing downtrodden, would-be British Invasion stars Nigel and Patrick.
On this day in 1966, established Brill Building songwriter Neil Diamond recorded what would be his second single to make the pop charts, "Cherry Cherry." His own first hit was "Solitary Man."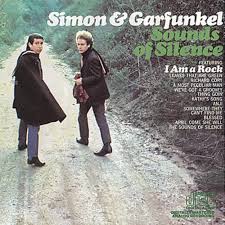 Also in 1966, the Columbia single "Sounds of Silence" by Simon and Garfunkel was certified as a Gold Record.
On this day in 1967, The Turtles released their only #1 record, "Happy Together."
Also in 1967, Aretha Franklin was in New York to record what would be her signature song "Respect," her second release on the Atlantic label. The Otis Redding composition is #5 on Rolling Stone's list of The 500 Greatest Songs of All Time, while Aretha is #9 on the magazine's list of The 100 Greatest Artists of All Time.
On this day in 1968, Manfred Mann were at No.1 on the UK singles chart with their version of the Bob Dylan song 'Mighty Quinn', which was a No.10 hit in the US.
On this day in 1969, Bob Dylan recorded what would be his 4th Top Ten pop single and his signature song, "Lay Lady Lay."
On this day in 1970, Billboard reported that the Record Industry Association of America (RIAA) was "mounting a total war" against taped pirating of pre-recorded music. And that battle is still going on.
Also this day in 1970, The Who appeared at Leeds University, England. The show was recorded for the bands' forthcoming 'Live At Leeds' album.

On this day in 1972, John Lennon and Yoko Ono were in Philadelphia for a memorable week-long run on US daytime TV as co-hosts of the syndicated 'Mike Douglas Show'.
Also in 1972, on the same day the band temporarily broke up, the mayor of Los Angeles Sam Yorty declared it "Steppenwolf Day."
On this day in 1973, claiming "complete exhaustion," David Bowie collapsed on stage towards the end of his "Ziggy Stardust" concert at Radio City Music Hall in New York City.
On this day in 1974, Ottawa announced a $50 million project to extend CBC radio and television service to our northern regions.
Also in 1974, The New Seekers split up. During their career the group had scored more than 10 UK Top 40 singles.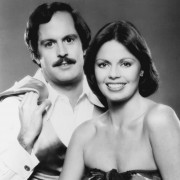 Still in 1974, Daryl Dragon and Toni Tennille – the Captain and Tennille – were married in California.
On this day in 1977, singer/songwriter Janis Ian received 461 Valentine's day cards after singing in her song 'At Seventeen', that she had never received any.
Also in 1977, Jimmy Buffett released his only #1 hit single, "Margaritaville."
Still this day in 1977, that strangest of all groups The B-52s performed for the first time together at a house party in their hometown of Athens, Georgia.
On this day in 1978, Dire Straits began recording their first album at Basing Street Studios, London. The whole project cost $21,250. to produce. It was initially poorly received in the UK, but later in the year gained traction in the US and Australia.
On this day inn 1979, George Harrison released the album "George Harrison" to good reviews.  The LP featured guest appearances by Eric Clapton and Steve Winwood.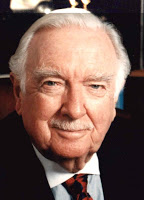 On this day in 1980, Walter Cronkite announced his retirement from the "CBS Evening News", and Dan Rather was announced as his replacement, scheduled to step into his shoes the following year. And that's the way it was.
On this day in 1984, Elton John married German recording engineer Renatae Blauel.  When they split little more than three years later the now-openly-gay pop star called her "the classiest woman I ever met."
On this day in 1986, music legend Frank Zappa appeared on NBC-TV's "Miami Vice" playing the head of a drug ring named "Mr. Frankie."
On this day in 1987, Bon Jovi started a four week run at No.1 on the US singles chart with 'Livin' On A Prayer', the groups second US No.1, a No.4 hit in the UK.

On this day in 1990, The Rolling Stones played the first of ten nights at the Korakuen Dome in Tokyo. The shows were seen by more than 500,000 fans, earning the band a cool $20 million.
On this day in 1993, singer/songwriter Harry Nilsson suffered a massive heart attack, but would survive for another 11 months.
On this day in 1998, T.G. Sheppard was best man … for 35 different bridegrooms … at a hotel in Las Vegas. The event was held for the winners of a national radio promotion for Sheppard's song "She's Gettin' the Rock."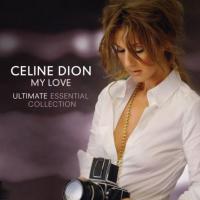 Also in 1998, Celine Dion's ' My Heart Will Go On,' from the soundtrack of the smash movie 'Titanic,' set a new record for the most radio plays in the US, attracting an estimated audience of more than 116 million in one week.
Still in 1998, Usher started a two week run at No.1 on the Billboard singles chart with 'Nice & Slow'.
On this day in 1999, singer Buddy Knox died after a brief battle with lung cancer in Bremerton, Wash. He was 65. He's probably best known (certainly in this area) for his 1957 hit "Party Doll."
Also in 1999, Lenny Kravitz scored his first UK No.1 single with 'Fly Away.' The track had been used on a TV ad for cars.
Still in 1999, US rapper Foxy Brown was at No.1 on the US album chart with ?Chyna Doll.?
Again this day in 1999, Elton John appeared as himself in a special episode of the animated series 'The Simpsons' on Fox TV.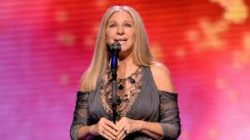 On this day in 2001, "Barbra Streisand: Timeless" aired in prime time on FOX TV. The show had been taped during Barbra's first "farewell tour."
On this day in 2003, stolen reel-to-reel studio recordings by The Beatles were found in Australia.  Police recovered the tapes of the band's 1968 'White album' and the 'Abbey Road' album at a home in west Sydney, after they were advertised for sale in a local newspaper.   The Fab Four's original recordings had disappeared from London's Abbey Road studios in the 1960's .
On this day in 2005, John Mellencamp performed on ABC-TV's 'Extreme Makeover: Home Edition.'
On this day in 2006, Lloydminster radio station CKSA-FM became "Lloyd at 95 dot 9 FM", using a Jack-FM approach to Country music.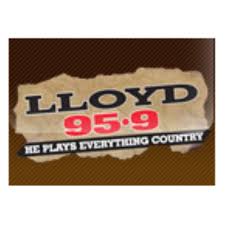 Also in 2006, Heart's Ann and Nancy Wilson hosted VH1 Classic's special Valentine's Day programming. The sisters read romantic dedications sent in by viewers.
On this day in 2008, singer Pat Benatar and her guitarist husband, Neil Giraldo made the first of two appearances on the CBS-TV soap The Young And The Restless. The couple played themselves and performed "Every Time I Fall Back."
On this day in 2009, after a professional career spanning 67 years, acclaimed drummer Louie Bellson, for 38 years the husband of singer/actress Pearl Bailey, died at age 84 of Parkinson's disease and complications from a broken hip.
Also in 2009, Bruce Springsteen went to No.1 on the Billboard album chart with 'Working on a Dream', his 16th studio album.
On this day in 2010, singer/songwriter Doug Fieger (My Sharona), lead vocalist of the Knack, died of cancer at age 57.

On this day in 2011, British pianist/composer George Shearing, who overcame blindness to become an international jazz star, died of congestive heart failure at age 91.  His best-known composition is the instrumental standard Lullaby of Birdland.
On this day in 2012, singer/songwriter Dory Previn, Andre Previn's wife in the 1960's, and lyricist for the hits 'Come Saturday Mornimg,' and 'Theme from the Valley of the Dolls,' died at age 86.
On this day in 2013, George "Shadow" Morton, a New York-based producer and songwriter best known for his work with 1960s girl group the Shangri-Las (Leader Of The Pack, In-A-Gadda-Da-Vida, Society's Child, etc), succumbed to cancer at age 72.

                                                                                                                                   On this day in 2014, Gibson introduced the Billy F. Gibbons Goldtop Les Paul guitar. It has a luminous goldtop finish adorned with a pinstripe, as designed by the ZZ Top axeman.
On this day in 2016, a warm-voiced music host on Chicago radio (WLIT, WLIV, etc.) for more than 20 years, Megan Reed succumbed to complications from breast cancer at age 52.
On this day in 2018, the CW, the US network behind shows like "Black Lightning," "The Flash" and "Crazy Ex-Girlfriend," announced the launch of original programming on Sundays after pulling back on that night nearly a decade ago.
Today's Birthdays:
TV personality Hugh Downs (Concentration, Today Show, 20/20) is 98.
Singer Phyllis McGuire (McGuire Sisters) is 88.
Actor Andrew Prine (The Wide Country, W.E.B., V) is 83.
Country singer Razzy Bailey is 80.
Singer Lillie Bryant (Billy & Lillie) is 79.
Actor Andrew Robinson (Star Trek: Deep Space Nine, Ryan's Hope) is 77.
Three-term Mayor of New York/business magnate/TV tycoon Michael Bloomberg is 77.
Jazz musician Maceo Parker is 76.
Retired Canadian broadcaster/GM at Victoria's 100.3 the Q (& The Zone) Dan McAllister is 74. 
TV/radio personality Pat O'Brien (Fox Sports Radio, The Insider, Access Hollywood) is 71.
Magician Teller (Penn and Teller) is 71.
Cajun singer-musician Michael Doucet (Beausoleil) is 68.
ABC News Correspondent Martha Raddatz (This Week) is 66.
Actor James Eckhouse (Beverly Hills 90210) is 64.
Toronto-born actor/voicist Tom Burlinson (Piece of Cake, King Solomon's Mines, The Hunchback of Notre Dame) is 63.
Opera singer Renee Fleming is 60.
Van. Island-raised actress Meg Tilly (Bomb Girls, Winnetka Road) is 59.
Retired actor Eric Shea (Mary Hartman Mary Hartman, Anna & the King) is 59.
Actor Valente Rodriguez (Happily Divorced, George Lopez Show) is 58.
Singer-producer Dwayne Wiggins of Tony! Toni! Tone! is 58.
Actress Sakina Jaffrey (House of Cards, Third Watch, Sleepy Hollow) is 57.
Toronto-born actor Enrico Colantoni (Person of Interest, Remedy, Flashpoint, Veronica Mars, Just Shoot Me) is 56.
Actor Zack Galligan (Momentum, Arthur's Quest) is 55.
Actor Valente Rodriguez (George Lopez) is 55.
Actress Kristen Dalton (Stephen King's Dead Zone) is 53.
Rock musician Ricky Wolking (The Nixons) is 53.
Tennis player Manuela Maleeva is 52.
Model/TV host Jules Asner(E! News Daily) is 51.
Montreal-born actor Mark Lutz (Ghost Whisperer: the Other Side, Angel, Power Play) is 49.
Actor Simon Pegg (BBC, Band of Brothers) is 49.
Actress Helen Baxendale (Friends) is 49.
Rock musician Kevin Baldes (Lit) is 47.
Rock singer Rob Thomas (Matchbox Twenty) is 47.
Actress Erica Leerhsen (The Guardian) is 43.
Actress Danai Gurira (The Walking Dead, Treme) is 41.
Actress Mindy Robinson (Veronique Von Venom: Horror Hostess Hottie) is 39.
Actress Julia Ling (Chuck) is 36.
Actress Stephanie Leonidas (Defiance) is 35.
Actor Matt Barr (Sleepy Hollow, Hellcats) is 35.
Actress Tiffany Thornton (Sonny with a Chance) is 33.
Actor Jake Lacy (I'm Dying Up Here, Girls, The Office) is 33.
Toronto-born actress Katie Boland (The Zack Files, Reign) is 31.
Act9r Jake Weary (Fred: the Show, As The World Turns) is 29.
London Ont.-born actor Brett Dier (Jane the Virgin) is 29.
Actor Freddie Highmore (The Good Doctor, Bates Motel) is 27.
Actor Shane Harper (Good Luck Charlie) is 26.
Actress Allie Grant (Suburgatory, Weeds) is 25.
Actor Paul Butcher (Zoey 101) is 25.
Actress Madison Iseman (I Know Where Lizzie Is) is 22.
Chart Toppers – Feb. 14
1948
Ballerina – Vaughn Monroe
I'll Dance at Your Wedding – Buddy Clark with The Ray Noble Orchestra
Now is the Hour – Bing Crosby
I'll Hold You in My Heart (Till I Can Hold You in My Arms) – Eddy Arnold
1957
Too Much – Elvis Presley
Young Love – Tab Hunter
You Don't Owe Me a Thing – Johnnie Ray
Young Love – Sonny James
1966
My Love – Petula Clark
Lightnin' Strikes – Lou Christie
Uptight (Everything's Alright) – Stevie Wonder
Giddyup Go – Red Sovine
1975
Fire – Ohio Players
You're No Good – Linda Ronstadt
Pick Up the Pieces – AWB
Then Who Am I – Charley Pride
1984
Karma Chameleon – Culture Club
Joanna – Kool & The Gang
Jump – Van Halen
That's the Way Love Goes – Merle Haggard
1993
I Will Always Love You – Whitney Houston
A Whole New World (Aladdin's Theme) – Peabo Bryson & Regina Belle
Saving Forever for You – Shanice
Can I Trust You with My Heart – Travis Tritt
2002
Get The Party Started – Pink
Hey Baby – No Doubt
In The End – Linkin Park
Good Morning Beautiful – Steve Holy
2011
Grenade – Bruno Mars
F**kin' Perfect – P!nk
Firework – Katy Perry
Somewhere With You – Kenny Chesney