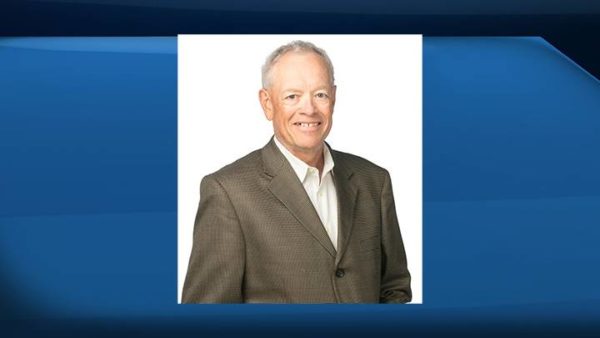 Longtime broadcaster Peter Watts — whose work included sports as well as local and provincial news — has signed off for the last time. Watts died in a Calgary hospital Friday morning at the age of 68.
In a statement, Watts' family said he "peacefully passed away."
"We have learned a lot about Peter in the last month through your visits, notes, posts and tweets — that he was a mentor to some, a colleague to others and a friend to all," the statement continued. "This has brought us great comfort, and we thank you for your time.
"We are so proud of Peter and all that he has accomplished."
Watts, the 20-year host of Alberta Morning News on the Corus Radio Network, was a voice heard across the province on weekday mornings.
"To say Peter will be profoundly missed seems insufficient and doesn't truly capture his impact on all of us," said John Vos, director of talk and talent at 770 CHQR.
"In the coming hours and days, I'm certain the accolades and fond memories will wash over us."
The new sports network
Watts found his way into living rooms nationwide as one of the original anchors on TSN's SportsDesk during the network's earliest years, starting in 1984. He is credited with bringing a strong work ethic and journalistic integrity to the beginning of the sports network.
TSN senior vice-president and general manager Mark Milliere — who started writing highlights at TSN in 1987 — remembers the tenacity Watts brought to a newsroom full of young sports journalists.
WATCH: Peter Watts reports from the CODA Cup in Calgary
Courtesy TSN / Bell Media
.
"Peter was seen as this veteran news journalist who was constantly hammering 'it's journalism' and 'get it right' and 'find the story, get the story,'" Milliere said. "And I think that was a really important message for all of us to be digesting on a daily basis from Peter as we were finding our way and building our careers."
"Peter really helped hold that thing together," said Gord Miller, another of Watts' mentees.
"He was the one that taught all those young kids to do it," he said. "I know it wouldn't have been as successful without him."
READ MORE  HERE.