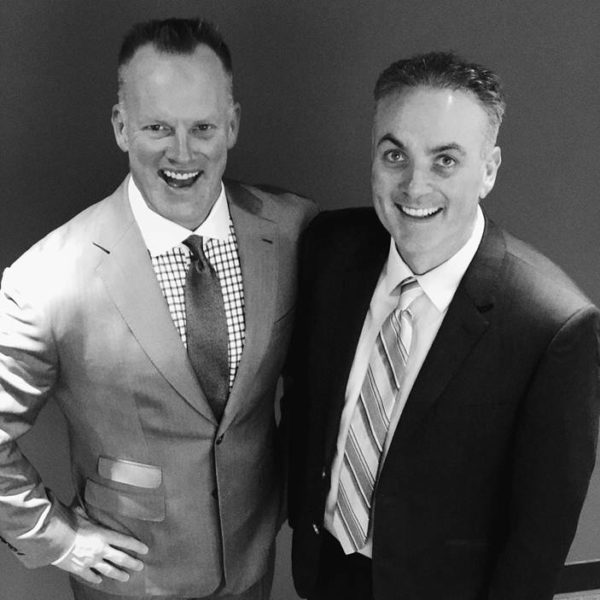 Sometimes in the radio biz you never know if your last shift really is your last shift.
After nearly 13 years on drive time KIRO-FM, "The Ron & Don Show" was abruptly, and without explanation, canceled on Thursday. The staff was notified 11 minutes after the show ended that day at 7 p.m.
The management email said in its totality:
"A decision was finalized this evening between Bonneville Seattle and Ron Upshaw & Don O'Neill to end their 13 years at the station. Today was their last show on KIRO Radio. We want to thank them both for their service and contribution to the station, our company and to the communities we serve. They both have left long legacies on KIRO Radio and we wish them only the best.
"We will have an all staff meeting at 9 a.m. tomorrow on the Garden Level. We will announce the new afternoon show on KIRO at that time."
It caught employees by surprise, and it caught listeners by surprise.
Neither the two hosts, nor management, offered details.
When contacted, Dave Pridemore, vice president and market manager for Bonneville Seattle, texted back, "I don't have any comments for you regarding Ron and Don."
In an email, the longtime friends who bantered about relationships, their lives and the news, wrote, "Life is not about what you got, it's what you give. We are very appreciative to all our great advertisers and everyone in the Ron and Don Nation for giving so much of your time, your energy, and your resources over the last 22 years. Together we raised over 11 million dollars for causes in the community we all care about. From our families to yours, Thank You Seattle, Tacoma, Fife, and Fremont … ron and don."
By Saturday afternoon, the show's official Facebook page was at over 1,000 postings about the cancellation. The "Ron and Don Nation" wasn't happy.
TO READ THOSE LISTENER REACTIONS CLICK  HERE  FOR THE REST OF THIS SEATTLE TIMES STORY