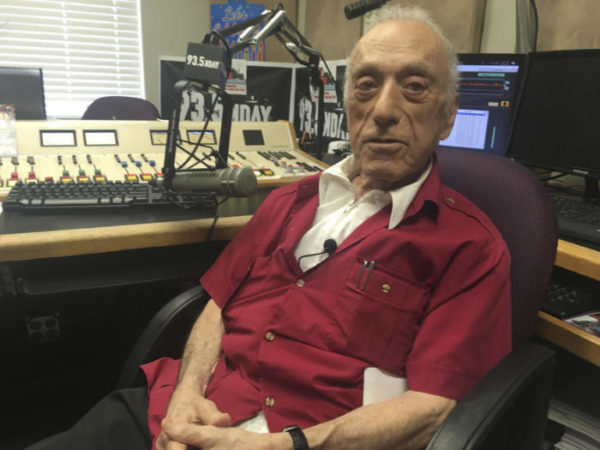 .
PALM SPRINGS, Calif. – It's approaching 9 p.m. and Art Laboe adjusts the microphone as Sister Sledge's "We Are Family" ends.
"And now it's time for you to call up for those good-night dedications," Laboe announces.
"Hello?" a young girl says. "I want to dedicate this to my dad that's in Lancaster (prison) and I miss tonight … I just want to say, Dad, I love you no matter where you go …" She dissolves into tears.
Every Sunday on his syndicated show "The Art Laboe Connection Show," his baritone calls on family members to speak directly to inmates in California, Arizona or Nevada. Sometimes, Laboe reads parts of letters written by inmates.
It's a role Laboe says he feels honored to play.
"I don't judge," Laboe said in an interview with The Associated Press at his Palm Springs studio. "I like people."
He often tells a story about a woman who came by the studio so her toddler could tell her father, who was serving time for a violent crime, "Daddy, I love you."
"It was the first time he had heard his baby's voice," Laboe said. "And this tough, hard-nosed guy burst into tears."
READ MORE  HERE.