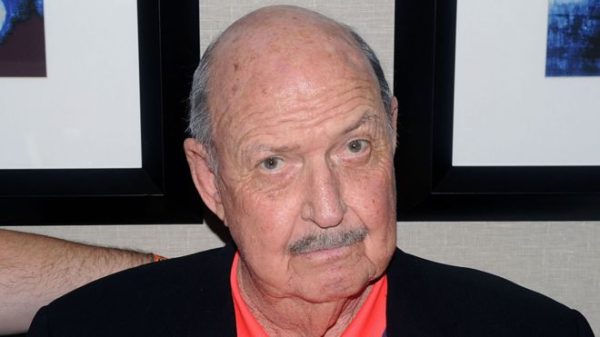 The wrestling world has been rocked by the death of "Mean" Gene Okerlund, the veteran interviewer who was as much a part of WWE as Spandex and chokeholds.
Renowned for his announcing, ringside commentary and chats with such stars as Hulk Hogan and Jesse Ventura, his death at 76 was announced by the WWE company.
In a tweet, the company described him as "the most recognisable interviewer in sports-entertainment history."
"Mean Gene I love you my brother," wrote Hogan in his own Twitter tribute.
Others to pay homage included wrestler turned actor Steve Austin, who said he was "untouchable" and "simply the best".
READ MORE  HERE  AT THE BBC NEWS SITE