ON THIS DAY in 1894
actress Zasu Pitts was born in smalltown Kansas.  In a 46 year film career as character actress her only notable broadcast credits were her recurring appearances on the Fibber McGee radio show, and playing Miss Mamie Wayne on the soap opera Big Sister.  On TV she played a supporting role on The Gale Storm Show.  She succumbed to cancer June 7, 1963 at age 69.
On this day in 1907, actor Ray Milland was born Reginald Truscott-Jones in Wales.

His big screen career peaked with the acting Oscar for Lost Weekend.  On TV he starred in two series, Meet Mr. McNulty & Markham, as well as the "event" projects Rich Man Poor Man (I & II), Seventh Ave., Dream Merchants & Testimony of Two Men. He died of lung cancer Mar 10, 1986 at age 79.
On this day in 1909, pianist & comedian Victor Borge was born Borge Rosenbaum in Copenhagen.  Emigrating to the US in 1940 he immediately had an impact as a recurring guest on Bing Crosby's Kraft Music Hall on radio.  On TV he was a regular guest on Ed Sullivan, Hollywood Palace and The Tonight Show, often performing hie "phonetic punctuation" routine.  He suffered heart failure & died Dec 23, 2000 at age 91.
On this day in 1916, singer Maxene (Angelyn) Andrews was born in Minneapolis. With sisters LaVerne and Patti she formed The Andrews Sisters & recorded Bei Mir Bist Du Schön, Rum and Coca Cola, Don't Sit Under the Apple Tree, Boogie Woogie Bugle Boy, among scores of hits.  Her death from a heart attack Oct 21, 1995 at age 79 left Patti as the sole surviving Andrews Sister, until we lost her 18 years later.
Also this day in 1916,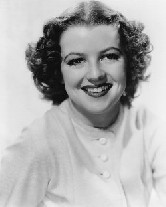 movie actress/TV spokesperson Betty Furness was born in New York City.  She became more famous than most of her acting peers as the on-camera commercial spokesperson for Westinghouse, especially their refrigerators. She died of stomach cancer Apr 2, 1994 at age 78.
On this day in 1921, darkly-handsome leading man John (William Lawrence) Russell was born in Los Angeles.  He starred in the TV series Lawman, and had recurring roles in It Takes a Thief, Alias Smith & Jones, and Jason of Star Command.  He died of emphysema Jan 19, 1991 at age 70.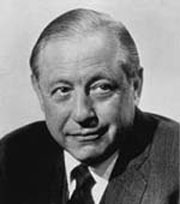 On this day in 1929, William S. Paley incorporated the Columbia Broadcast System and became the first CBS president.
On this day in 1938, the first broadcast of Irna Phillips' soap opera "Woman in White" was presented on the NBC Red network. The program ran 10 years and was one of the first radio shows to feature doctors and nurses as leading characters.
On this day in 1940, the "Southland Shuffle" was recorded on Bluebird Records by Charlie Barnet and his Orchestra.  A young trumpet player named Billy May was featured.

On this day in 1946, William Joyce (above) was hanged for treason in Britain at age 40.  Known as Lord Haw-Haw, the US-born Joyce was a fascist politician and Nazi propaganda broadcaster to the United Kingdom during World War II.
Also this day in 1946, the man who would later become CKNW's general manager, Hal Davis joined the station as Head Copy Writer.
On this day in 1949, the "Colgate Theatre" dramatic anthology series premiered on NBC TV.

On this day in 1955, Tennessee Ernie Ford's 30-minute daytime variety series debuted on NBC-TV.  With the success of his "Sixteen Tons" smash hit, Ford was given a prime time comedy-variety weekly hour late in 1956. The daytime show ended the following June.
On this day in 1956, Les Baxter and his Orchestra recorded his instrumental hit "The Poor People Of Paris."
Also in 1956, Pat Boone was in Chicago to record "I'll Be Home," which would soon become his 4th Top 10 pop single.  It even hit #1 in the UK.
On this day in 1957, Fats Domino was in the Cosimo Recording Studio in New Orleans to tape his next big hit "I'm Walkin'."
On this day in 1960, pop singers Bobby Darin and Connie Francis (below)performed together on CBS-TV's "Ed Sullivan Show."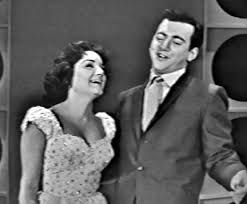 Toni Fisher sang her huge one-hit-wonder "The Big Hurt," while laughs were supplied by ventriloquist Edgar Bergen and his second most popular dummy, "Mortimer Snerd."
On this day in 1963, The Beatles began their first headlining tour with four nights in Scotland appearing at the Two Red Shoes Ballroom in Elgin. Two of the dates were cancelled due to bad weather.
Also in 1963, Rick Nelson signed a $1 million, 20-year contract with Decca Records. But his big hit days were behind him, especially in the wake of the British invasion.
On this day in 1964, the Beatles became an overnight water cooler topic, after a BBC clip showing the group playing 'She Loves You' was shown on NBC-TV's Jack Paar Show.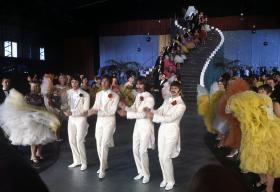 On this day in 1966, the Beatles appeared on NBC's pop music showcase, "Hullabaloo."
On this day in 1967, Carl Wilson of the Beach Boys refused to be sworn in after receiving a U.S. Army draft notice, saying he was a conscientious objector.
Also this day in 1967, the "Tonight Show" was shortened by a quarter hour to 90 minutes.  (The 11:15 pm portion had only been seen in New York and a few minor markets.)
On this day in 1969, 
 actor Howard McNear, "Doc" on radio's Gunsmoke, and "Floyd the Barber" on TV's Andy Griffith Show, died after a long illness at age 63.
On this day in 1970, the song "Raindrops Keep Falling on My Head" by B. J. Thomas topped the charts and stayed there for 4 weeks.
Also this day in 1970, "I Me Mine" was recorded by the Beatles without John, who was on vacation. It was the last song the band would record together. George Harrison later used that title for his autobiography.
Still that same day in 1970, Davy Jones announced his decision to leave The Monkees.
On this day in 1971, CBS-TV's Ed Sullivan Show featured singers O.C.Smith and Sergio Franchi, as well as Jim Bailey impersonating Peggy Lee.  Laughs came from Rodney Dangerfield and John Byner.
On this day in 1972, Don McLean (below) received a gold record for his 8-minute-plus (8:32) hit, "American Pie".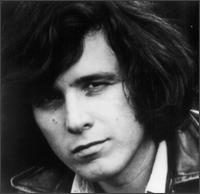 On this day in 1973, the Columbia Broadcasting System or CBS, as it's known, got out of the baseball business by selling the New York Yankees to a 17-person syndicate headed by George Steinbrenner. The price tag: just $10 million, about a 20th of the team's current player payroll each year.
On this day in 1974, Bob Dylan headed out on the road following eight years of inactivity.  He began in Chicago, the first of 39 dates in 25 cities. The tour was recorded and later released as a double-LP set titled, "Before the Flood".
Also in 1974, Jim Croce's "Time In A Bottle" was certified as a Gold Record.
On this day in 1975, legendary radio announcer Milton Cross, for 43 years the voice of the Metropolitan Opera on Saturday afternoon, died after a heart attack at age 87.
On this day in 1976, the song "Saturday Night" by the Bay City Rollers topped the charts, just for the week.  At the height of their US success, the Scottish group signed a deal to promote breakfast cereal.
On this day in 1979, the 100th episode of "The Jeffersons" aired on CBS.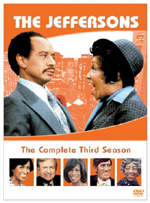 On this day in 1981, John Lennon's "(Just Like) Starting Over" and his LP "Double Fantasy" topped the pop music charts just weeks after the death of the former Beatle.
On this day in 1984, ABC aired the 100th episode of "Hart to Hart." And NBC was airing the very first episode of "Riptide."
On this day in 1986, a major shakeup in the media world as Capital Cities acquired ABC-TV for $3.5 billion. Five years later Disney purchased Capital Cities/ABC Inc. for almost six times that price.
On this day in 1987, the first woman inducted into the Rock and Roll Hall of Fame was "Lady Soul": Aretha Franklin. Bill Haley was among the 14 others inducted on this day.
On this day in 1988, the No. 1 Billboard Pop Hit was "So Emotional" by Whitney Houston.
On this day in 1989, jazz pianist/composer Eddie Heywood (Canadian Sunset, Soft Summer Breeze) died at the age of 73.
Also in 1989, country legend Johnny Cash was released from a Nashville hospital two weeks after undergoing double-bypass heart surgery. At the time, he said he had no plans to cancel any of his tour dates that year.
Still in 1989, "The Arsenio Hall Show" made its debut in syndication on late night TV around the country.
On this day in 1991, the sitcom "Blossom" premiered on NBC.
On this day in 1992, one of the great stage actresses Dame Judith Anderson died of pneumonia at age 93.   She appeared in many of early TV's prestige anthologies, including Playhouse 90 and Hallmark Hall of Fame, and later in life had a recurring role in the TV soap Santa Barbara.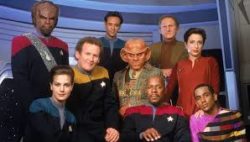 On this day in 1993, the first episode of the syndicated "Star Trek: Deep Space Nine" aired on stations around North America.  It was the start of a successful seven year run.
On this day in 1995, popular CKLW Detroit newscaster Byron MacGregor, son of Calgary radio legend Clarence Mack, died at age 46 of complications from pneumonia.
On this day in 1996, Madonna testified in an L.A. Court against Robert Dewey Hoskins, accused of stalking and threatening to kill her.
On this day in 1997, after 15 years in the role Bryant Gumbel co-hosted his final "Today" show on NBC-TV.  He was succeeded by Matt Lauer.
On this day in 2000, opera star Luciano Pavarotti agreed to pay Italian authorities $2.72 million after losing an appeal against tax evasion charges. It was reported that the singer was worth $510 million at the time.
On this day in 2005,
 Adam Carolla returned to morning drive-time radio with the premiere of "The Adam Carolla Show" on several CBS Radio stations including 97.1 FREE FM in Los Angeles (KLSX-FM), KIFR-FM San Francisco, KSCF-FM San Diego, KZON-FM Phoenix, KUFO-FM Portland and KXTE-FM Las Vegas. (Didn't he start that same day on Seattle's KNDD 107.7?) With originating station KLSX-FM about to change format, Carolla's program ended Feb. 20 2009 but continued as a podcast.
On this day in 2008, on his 63rd birthday, singer/songwriter Stephen Stills of Crosby Stills & Nash underwent successful surgery for early-stage prostate cancer.
Also this day in 2008, NBC-TV's "Celebrity Apprentice" debuted, with host Donald Trump welcoming Gene Simmons, Marilu Henner, Piers Morgan, Trace Adkins and Lennox Lewis, among others.  Three months later Morgan edged Adkins in the finale.
On this day in 2009, veteran character actor Pat Hingle died of cancer at age 84.  He was a force in guest roles from the days of live TV drama beginning in 1951, to playing the Chief Justice in ABC's short-lived 2002 series, The Court.  He had a key role in the mini-series War & Remembrance, played Col. Tom Parker in the TV film Elvis, and was a doctor in six Gunsmoke episodes in 1971.

On this day in 2010, U2 frontman Bono wrote in the New York Times about illegal music downloading. "A decade's worth of music file-sharing and swiping has made clear that the people it hurts are the creators . . . benefits are rich service providers, whose swollen profits perfectly mirror the lost receipts of the music business." Bono suggested tracking down file-sharers, something he said "has been proven possible by China."
On this day in 2012, guitarist & songwriter Bob Weston, in the early 1970's a member of Fleetwood Mac, suffered a fatal gastrointestinal hemorrhage at age 64.
On this day in 2014, rock and roll legend Phil Everly, the younger member of The Everly Brothers and a lifelong smoker, died of complications from chronic obstructive pulmonary disease, 16 days before his 75th birthday.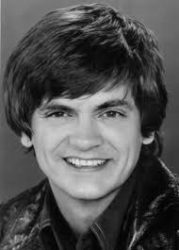 On this day in 2016, longtime Chicago radio newsman Barry Keefe, who spent 30 years as an anchor at WTMX-FM and its predecessor, WCLR-FM, bringing an authoritative, deep-bass voice and a friendly, chatty manner to a raft of morning radio shows, died of complications from pancreatic cancer at age 62.
On this day in 2017, after 12 years establishing herself at Fox News, Megyn Kelly announced she was departing for NBC News, where she would have her own daily TV talk show. That didn't end well.
On this day in 2018, NBC named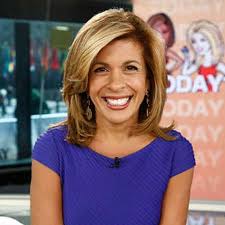 Hoda Kotb as co-anchor of TV's "Today" show following the firing of longtime co-anchor Matt Lauer on sexual harassment allegations.
Today's Birthdays:
Actor Dabney Coleman (Boardwalk Empire, Slap Maxwell Story, Buffalo Bill) is 87.
Singer-songwriter-producer Van Dyke Parks is 76.
Musician Stephen Stills is 74.
Rock musician John Paul Jones (Led Zeppelin) is 73.
Actress Victoria Principal (Titans, Dallas) is 69.
Actor-director Mel Gibson (Complete Savages, Punishment, The Sullivans) is 63.
Actor Graham McTavish (Outlander) is 58.
Actress Shannon Sturges (Port Charles, Savannah, Days of Our Lives) is 51.
Actor John Ales (Sex & Drugs & Rock & Roll, You Wish, Madman of the People) is 50.
Jazz musician James Carter is 50.
Actor Matt Ross (Big Love, Silicon Valley, Magic City) is 49.
Comedian/actor/writer Christian Duguay (MAD TV) is 49.
Contemporary Christian singer Nichole Nordeman is 47.
TV personality/producer Jennie Pulos (Flipping Out, Interior Therapy) is 46.
Actor/voicist Jason Marsden (Transformers: Rescue Bots, Boy Meets World, General Hospital) is 44.
Actress/voicist Danica McKellar (Wonder Years, Young Justice, Inspector Mom) is 44.
Musician Thomas Bangalter of Daft Punk is 44.
Actor Nicholas Gonzalez (Sleepy Hollow, The OC, Melrose Place) is 43.
Langley BC-born actress Alisen Down (12 Monkeys, Gracepoint, Robson Arms, DaVinci's Inquest) is 43.
Singer Kimberley Locke (American Idol) is 41.
Actress Kate Levering (Drop Dead Diva, Kevin Hill) is 40.
Actress Jennifer Lynn Warren (American Horror Story) is 40.
Vancouver-born actor Zak Santiago (Continuum, True Justice, The Assistants, Robson Arms) is 38.
Actress Brooke Williams (The Shannara Chronicles, Spartacus: War of the Damned) is 35.
Actress Nicole Beharie (Sleepy Hollow) is 34.
Toronto-born actress Jeananne Goossen (The Night Shift, Falcon Beach) is 34.
Drummer Mark Pontius of Foster The People is 34.
Vancouver-born actress Nicole LaPlaca (Secret Liasons, Crossroads: A Story of Forgiveness) is 33.
Guitarist/singer Nash Overstreet of Hot Chelle Rae is 33.
R&B singer Lloyd Polite is 33.
Actor Alex D. Linz (Providence, Young & the Restless) is 30.
.
Chart Toppers – Jan. 3
1951
Tennessee Waltz – Patti Page
The Thing – Phil Harris
Nevertheless – Jack Denny
Moanin' the Blues – Hank Williams
1960
Why – Frankie Avalon
The Big Hurt – Miss Toni Fisher
It's Time to Cry – Paul Anka
El Paso – Marty Robbins
1969
I Heard It Through the Grapevine – Marvin Gaye
For Once in My Life – Stevie Wonder
Wichita Lineman – Glen Campbell
Daddy Sang Bass – Johnny Cash
1978
How Deep is Your Love – Bee Gees
Blue Bayou – Linda Ronstadt
(Every Time I Turn Around) Back in Love Again – L.T.D.
Here You Come Again – Dolly Parton
1987
Walk Like an Egyptian – Bangles
Everybody Have Fun Tonight – Wang Chung
Notorious – Duran Duran
Mind Your Own Business – Hank Williams, Jr.
1996
One Sweet Day – Mariah Carey & Boyz II Men
Hey Lover – LL Cool J
Gangsta's Paradise – Coolio featuring L.V.
That's as Close as I'll Get to Loving You – Aaron Tippin
2005
Let Me Love You – Mario
I Don't Want to Be  – Gavin DeGraw
Drop It Like It's Hot – Snoop Dogg
Some Beach – Blake Shelton