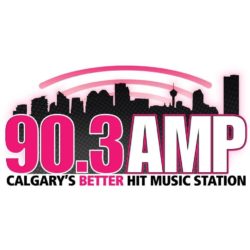 NEWS RELEASE
FOR IMMEDIATE RELEASE
Calgary, January 2, 2019 – On January 7, 2019, one of Canada's most engaging  new radio teams will take their show to a national audience for the first time. Katie & Ed, the morning team from 90.3 AMP Radio in Calgary, will launch a new national evening show on stations from Vancouver to St. John's.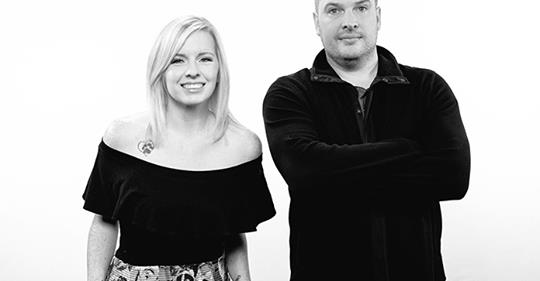 The Night Show with Katie & Ed will be heard on Stingray-owned radio stations, including:
99.1 HITS-FM in St. John's, NL

101.9 The Giant in Sydney, NS

Hot 105.5 in Charlottetown, PEI

Hot 89.9 in Ottawa, ON

Hot 93.5 in Sudbury, ON

Z95.3 in Vancouver, BC
Katie & Ed have quickly become one of the most talked-about radio shows in Canada, constantly giving their audience a raw look into their lives and saying the things that everyone else is thinking, but afraid to say. With plenty of input from their producer Melissa and their listeners, Katie & Ed are unpredictable, unscripted, and unfiltered.
"I am so excited to be part of this nationwide show," said Katie, "and I can't wait to say something to accidentally offend listeners from all across the country."
"I get a raise for this, right?" added Ed.
The Night Show with Katie & Ed launches January 7, 2019.
About Stingray
Montreal-based Stingray (TSX: RAY.A; RAY.B) is a leading music, media, and technology company with over 1,200 employees worldwide. Stingray is a premium provider of curated direct-to-consumer and B2B services, including audio television channels, more than 100 radio stations, SVOD content, 4K UHD television channels, karaoke products, digital signage, in-store music, and music apps, which have been downloaded over 101 million times. Stingray reaches 400 million subscribers (or users) in 156 countries. For more information: www.stingray.com.
-30-
For more information, please contact:
Zach Bedford, Program Director, 90.3 AMP Radio / Product Manager, The Night Show with Katie & Ed
403-520-1632
Steve Jones, SVP/Brands & Content, Radio, Stingray
416-323-6834