Ms. Colliar of Global News posted the message this afternoon via her Twitter stream:
.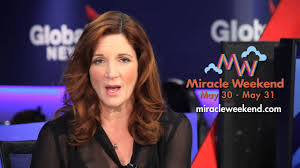 "I know many of you have been wondering where I've gone – thank you all for the concern and good wishes.
I've decided to step away from journalism for a while – to focus on my career as a Mum! 
I'm excited about having weekends off!
Thanks again for watching over the years lxo"
.
Courtesy the Vancouver Broadcasters website, here is Lynn's broadcast history:
.
Lynn Colliar – Member British Columbia Institute of Technology Journalism program; news writer/reporter/morning news anchor/weekend morning news anchor BCTV/Global TV Vancouver 1992-2018; BCAB Excellence in News Reporting award for A Shred of Evidence; writer/co-producer home invasions against the elderly community forum kNOw more.