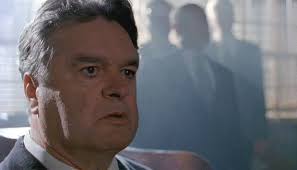 Sad to get the word through Gord Lansdell's Northwest Broadcasters that CBC Vancouver producer/director Don S. Williams (above) died October 28 at age 80, ending a 25-year struggle with Parkinson's Disease.
His work included writing, directing and executive producing The Beachcombers TV series.  He was involved in the Dr. Bundolo comedy series and in a host of other productions for both CBC and outside producers.
In 1991, he turned to television acting and guest-starring engagements in a number of Vancouver-shot programs leading to a recurring role as The First Elder in The X-Files, the role for which he would be best known.
A private family remembrance is planned for a later date.