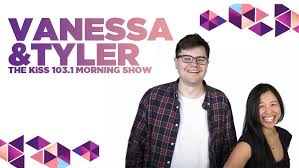 The stars of the KiSS 103.1 breakfast show and the PM Drive are missing this hour from the station's website, lending credence to the street reports of talent dismissals earlier today.
Those rumours were accompanied by a calculated guess concerning a format flip in the station's future, a station whose history can be traced back to the earliest days of Victoria radio, as first CFCT and then later (as of 1941) as CJVI.  That guess includes the belief Rogers suits are preparing to turn the station to Country music.
That format has been tried (and failed) twice before in Victoria; in the 1970's on CJVI, and from 1995 to 2001 on CKXM (the old CKDA license) which has for the past 17 years been The Zone 91.3.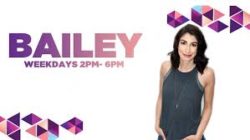 UPDATE: Please see HERE for an update cooling all speculation about a format change.