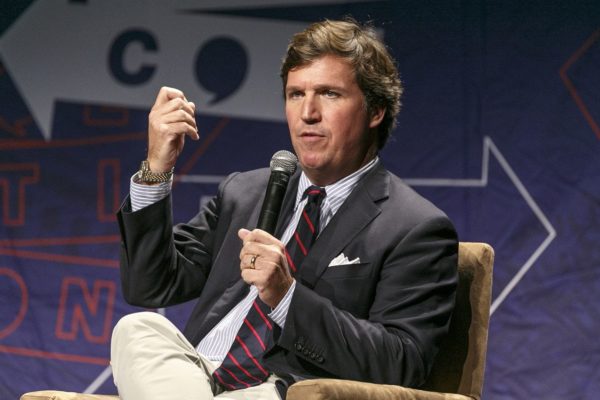 .
Fox News host Tucker Carlson was at his desk Wednesday evening, less than two hours before his 8 p.m. live show, when he suddenly started receiving multiple text messages.
There was some sort of commotion happening outside his home in Northwest D.C.
"I called my wife," Carlson told The Washington Post in a phone interview. "She had been in the kitchen alone getting ready to go to dinner and she heard pounding on the front door and screaming. … Someone started throwing himself against the front door and actually cracked the front door."
His wife, thinking it was a home invasion, locked herself in the pantry and called 911, Carlson said. The couple have four children, but none were home at the time.
But it wasn't a home invasion. It was a protest.
According to now-deleted social media posts shared by Smash Racism D.C., a local anti-fascist organization whose members have been tied to other demonstrations against prominent Republican figures, activists showed up outside Carlson's home Wednesday and they had a message for him.
"Tucker Carlson, we are outside your home," one person could be heard saying in the since-deleted video. The person, using a bullhorn, accused Carlson of "promoting hate" and "an ideology that has led to thousands of people dying."
Read More HERE