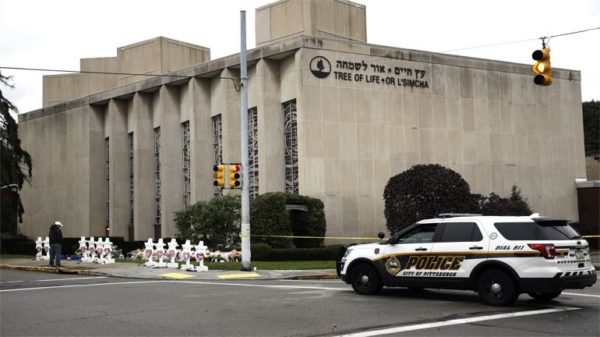 Matt Drudge, founder and editor of the influential right-leaning Drudge Report news website, targeted Fox News on Monday for what he said was an insensitive TV segment in light of the mass shooting at a Pittsburgh synagogue.
"A segment on Fox News this morning where hosts laughed and joked their way through a discussion on political impact of terror was bizarre," Drudge wrote Monday on Twitter. "Not even 48 hours since blood flowed at synagogue? Check your soul in the makeup chair."
Drudge did not specify what hosts or show he was describing, but a tweet sent minutes earlier said, "Is it really funny?" and featured a photo of Fox News host Lisa "Kennedy" Montgomery smiling on air. A graphic below Kennedy said, "Questions on how mail-bomb scare synagogue attack could impact mid-term voters eight days from now."
.
The image appeared to be taken from the Fox News midday program "Outnumbered," wherein a panel of hosts discuss the day's news.
The synagogue shooting in Pittsburgh over the weekend left 11 dead and several more injured.
A spokesperson for Fox News did not immediately return a request for comment from the Washington Examiner.
READ MORE  HERE OF THE NEWS & VIEWS OF THE WASHINGTON EXAMINER