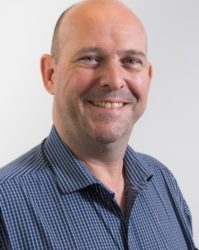 Global/CKNW talk show host Drex advises that as of Thursday evening former News 1130 CKWX Vancouver anchor John Copsey (pictured), who has been off the air since January, has returned as National Network News Anchor, broadcasting from the Global BC/CKNW studios.
John will be delivering newscasts during Charles Adler Tonight and The Shift with Drex evenings and overnights across Canada on the Global News radio network.
His 'Vancouver Broadcasters' profile chronicles John's career to date:
Technical Communications diploma Red River College Winnipeg 2004; Radio/TV broadcasting diploma Academy of Broadcasting Inc. Winnipeg 2007; Technical Communications Consultant Cadence Human Systems Winnipeg 2005-06; host/announcer CJNU-FM Winnipeg 2007; morning show host/producer/copywriter/music director CFAR Flin Flon MB 2007; Radio Instructor Academy of Broadcasting Corp. Winnipeg 2011-12; reporter/anchor CJOB Winnipeg 2007-13; Media Sales Consultant MB/Prairies/NW Ontario Killarney Printing Inc. 2013-14; Sales/Account Representative Momentum Conferencing Vancouver 2014-16; weekend news anchor CKWX Vancouver 2015-18; Sales Development Representative ecmarket inc. Vancouver 2016-17; Business Development Manager Wizard IT Services/LinuxMagic Vancouver 2017-18; Sales Development Representative EasyMarkit Vancouver 2018-current.