.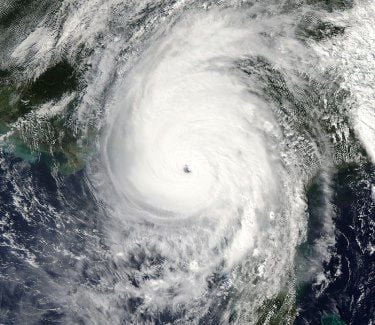 The winds roared to 155 miles as record-setting Hurricane Michael made landfall near Mexico Beach, FL this week. The result: an FM whose tower sits about 13 miles from the coastline is among the radio stations known to be off the air along the Gulf Coast. The latest information available from the Federal Communications Commission shows 27 FMs, 3 FM translators and 4 AMs are off the air. But the FCC's voluntary system only collects reports from stations that are willing or able to check in with Washington to share their status. The real number of stations could be higher since most of the stations that have filed reports so far were in Georgia, not Florida, where the biggest impact from the hurricane has been felt.
One of the stations on that list of those that are dark is urban "99.3 The Beat" WEBZ. The Class C2 FM is licensed to Mexico Beach, where Hurricane Michael made landfall. While the signal at 99.3 FM may be off the air, iHeartMedia has pooled the resources of its Panama City market cluster and is simulcasting on country WPAP (92.5), AC "Sunny 98.5" WFSY and talk WFLF (94.5).
Not surprisingly the Category 4 storm seems to have hit the Panama City market the hardest. Powell Broadcasting reported to the FCC that all its stations there are off the air. On Facebook, one staffer posted a video of the fallen tower used by "Kick`n Country 103.5" WKNK. Radio is however the way Bay County officials are reaching the public. They're telling people to listen to local public radio station WKGC-FM (90.7) where the station has partnered with WMBB-TV which was knocked off the air.
There are also beginning to be stories of how radio helped Americans get through the crisis, such as this WEBZ listener who sent her thanks via a Facebook post.
The FCC is collecting data from across Florida, Georgia and Alabama and according to the reports gathered there are also four television stations off the air. But the biggest impact is on cell phones. The FCC says 18.8% of wireless towers are reported offline across the three-state region. But the number is significantly higher along hardest hit areas along the Florida Panhandle coastline, where as many as eight in ten cell tower sites aren't working. In Liberty County, just north of Apalachicola, 89% of cell towers are offline.
READ MORE  HERE  AT INSIDE RADIO WEBSITE