The ad-free version of the service will continue to cost $4.99 per month
By Sameer Chhabra, MobileSyrup.com    SEP 12, 2018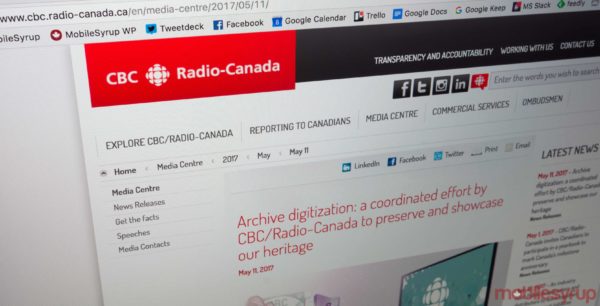 The Canadian Broadcasting Corporation (CBC) is rebranding its over-the-top streaming service.
Dubbed 'CBC Gem,' the premium, ad-free service will continue to cost $4.99 per month.
CBC president Catherine Tait used the September 12th, 2018 Content Canada forum in Toronto to announce the rebrand.
According to tweets posted by Marcia Douglas — the director of business affairs and digital at the Canadian Media Producers Association (CMPA) — CBC Gem will feature content from independent producers, other broadcasters, as well as existent CBC content.
CBC Gem will also serve French-language content for children living in the Corporation's English-language markets.
The CBC's streaming service will reportedly launch before the end of 2018. Tait also reportedly announced that the CBC is launching a new strategic plan sometime before March 2019. The CBC officially launched its streaming service in April 2018.
The premium version of the platform provided users with access to full, ad-free seasons of CBC programming, as well as 14 local CBC television channels live and the CBC News Network cable news channel.
Source: Twitter
READ MORE INDUSTRY TECH NEWS  HERE  AT MobileSyrup.com