Doing play-by-play his way is part of why Fai wants to stay with C's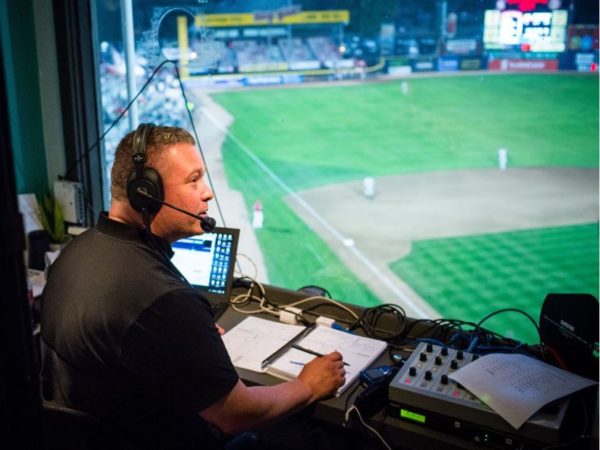 Rob Fai tried to jump to the Toronto Blue Jays from the Vancouver Canadians in spring training.
Fai, who's been the C's radio play-by-play man since 2007, got a tryout calling Jays exhibition games in early March.
He was one of several candidates to take over from Jerry Howarth, who retired in February after 36 seasons as the radio voice of the team. Ben Wagner eventually won the job, moving up from calling the action for the Buffalo Bisons, Toronto's triple-A affiliate.
The C's are also a Toronto farm club. They're in the Northwest League, a short-season, single-A loop that's one of the entry levels for pro baseball.
A player jumping directly from Vancouver to Toronto in a season would receive national attention. Right-hander Miguel Castro came close, starting 2014 with the C's before moving up two levels that summer and then beginning 2015 in the Jays' bullpen.
Right-hander Marcus Stroman made his first appearance with Toronto two years after his first with Vancouver. It was three years for right-hander Aaron Sanchez.
.
"Will I apply for another major-league job? I think maybe eventually," said Fai, 44, who was born in Toronto but grew up in North Vancouver. "This was maybe a blessing in disguise. I have a daughter who is starting high school, my wife is working towards her master's degree. Sometimes the job you don't get is the best thing for your life."
READ THE REST OF THE STORY  HERE  AT TheProvince SPORTS SITE