Sells Its Final Group Of Radio Stations To SummitMedia For $47 Million
August 15, 2018 courtesy AllAccess.com
.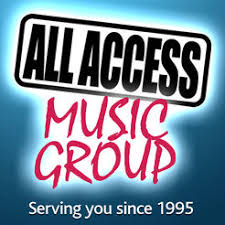 THE E.W. SCRIPPS COMPANY has reached an agreement to sell its last group of 19 radio stations in four markets — WICHITA, KS; SPRINGFIELD, MO; OMAHA, NE; and KNOXVILLE, TN — to SUMMITMEDIA, LLC for $47 million. This is the fourth and final transaction in the sale of SCRIPPS' radio assets.
SUMMITMEDIA is purchasing:
Country KFDI (101.3 FM), Rock KICT (95.1 FM), Classic Rock KFXJ (104.5 FM), Regional Mexican KYQQ (106.5 FM), and Classic Country KFTI-A (1070 AM)/WICHITA, KS
Country KTTS (94.7 FM), Top 40 KSPW (96.5 FM), News-Talk KSGF (104.1 FM and 1260 AM), and Adult Hits KRVI (106.7 FM)/SPRINGFIELD, MO
Rock KEZO (92.3 FM), AC KSRZ (104.5 FM), Top 40 KQCH (94.1 FM), Classic Rock KKCD (105.9 FM), and Sports KXSP (590 AM)/OMAHA, NE
Country WCYQ (100.3 FM), Top 40 WWST (102.1 FM), Top 40/R WKHT (104.5 FM), and Classic Hits WNOX (931. FM)/KNOXVILLE, TN
The transaction is expected to close in the fourth quarter.
"SUMMITMEDIA's focus on growth in the radio industry make it a good home for these stations," said SCRIPPS Pres./CEO ADAM SYMSON. "With SUMMIT, these stations will be able to fully live out their mission of informing and entertaining local audiences. With our sale of these 19 stations, SCRIPPS has completed the sale of our entire radio station group.
READ MORE  HERE  AT THE ALL ACCESS WEBSITE