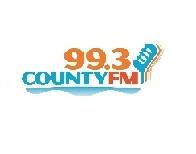 Job Posting: General Manager
Location: 38 Cold Storage Road, Picton Ontario
Start Date: January 2, 2019
Position type: Full-time
Mission Statement: 99.3 County FM is a not-for-profit, volunteer driven, community funded radio station. Connecting the County, this essential service reflects and contributes to the cultural richness, diversity and vitality of Prince Edward County.
99.3 County FM, a non-profit community radio station serving Prince Edward County Ontario, seeks a General Manager. The General Manager will work to build and enhance 99.3 County FM both inside the station walls and throughout the community by fostering a collegial workplace focused on growing the skills of paid, commissioned and volunteer staff, and by developing strong links throughout the community with donors, advertisers, government and the many community groups who benefit from the work of the station.
Reporting to the 99.3 County FM Board of Directors, under the supervision of the Board Chair, the General Manager will oversee the daily operations of the station and will bring superior communication and problem-solving skills along with an ability to prioritize many demands and manage expectations.
The General Manger will be an ethical, trustworthy, and aware civic leader who represents 99.3 County FM to the community at large and exercises discretion and sensitivity in this role.
A successful candidate must:
Already live in Prince Edward County or be willing to relocate to Prince Edward County.

Be a team builder, with strong training skills, a capacity to manage and communicate empathetically, and a work ethic that leads by example.

Have financial management knowledge and experience, including P&L, budget preparation, results analysis, as well as radio specific reports such as traffic, and experience with the development and implementation of strategic plans.

Have an ability to work with information technology and its application to broadcasting.

Understand the importance of the station's mission and brand and commit to applying the mission and adhering to it with consistency, both day-to-day and in long-term decision making.

Understand the dynamics of community non-profit radio: dedication, tight budgets, fundraising, community liaison, making the most of the station for the community by combining a small budget with a wealth of volunteer commitment and, when needed, being willing to work long hours as well as adjusting priorities and plans when necessary.
Prince Edward County Radio Corporation 99.3 County FM
Provide the 99.3 County FM Board of Directors with accurate and timely information about the state of the station, both operationally and financially.

Work with the Board of Directors and staff in setting plans for the future growth of the station.

Be a strong supervisor who motivates, leads, mentors and trains staff and volunteers to maximize their roles and contributions to the life of the station.

Have the sales knowledge and experience to lead a commission-based advertising sales team and to establish and meet sales budgets and goals.

Have experience in radio programming, including music control systems, and who will accept their role of responsibility in broadcasting compliance.
Application period closes at 5 pm (EDT), September 13, 2018.
Send the following, either in the body of an email or in a single attached .pdf with your name as the title of the document to: [email protected]
Cover letter

CV

Name and contact information of three references.
o 99.3 County FM reserves the right to contact references prior to scheduling an
interview. o No phone calls please. Only candidates selected for interview will be contacted.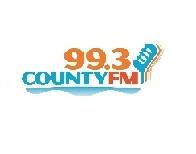 Please tell the good folks at 99.3 Country FM, you saw this ad on Puget Sound Radio
Thank you…