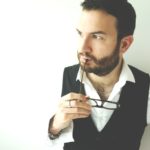 PSR Contributor
July 18, 2018
"Rambling and Reflection After A Week On The Road"
As the car rolls to a halt in Vancouver I find myself reflecting. We have just watched the odometer click over to 4437KM after our drive from Toronto back to the West Coast and I'm pretty exhausted. However, in this moment of stillness I find myself ruminating on the many thoughts and observations about the radio I heard as I drove. As you can imagine, I got to listen to a lot of radio; some good, some not so good, a few exceptional stations and some downright terrible ones. I hope you'll indulge me as I share some random rambling I have from my time on the road…. In no particular order…
Next time you're struggling to find talent, jump in your car and drive to some small markets near you. I promise you will find some rocks that with some polish and time will become diamonds. I was impressed by a number of people I heard. Really I was. As I rocked into motels each evening I went out of my way to track some of them down and told them how good I thought they were. Or could be. You'd be amazed at how grateful people are to hear something positive from a peer. Secondly, we need to think more about finding talent than waiting for talent to come to us. Part of the job of being a PD is to be a talent scout (not just a talent coach). It is our job to find and nurture talent. Not wait for our inbox to ping with MP3's. If we keep approaching recruitment in the easiest way, you know posting a job ad and waiting to see who comes to us, we'll continue to be underwhelmed. You've got to go and look for it. Really look for it. Yes it's harder but it will pay off. Hire for the future potential and you'll uncover some special personalities.    
It is actually a little sad that radio stations from market to market are losing some of their individual identities. As you drive from market to market, radio is increasingly sounding the same. Now, I subscribe to the idea that sharing names, imaging and sometimes music logs can help make radio stations sound better. There's no point in 10 rock stations producing the same "(market)'s Rock Station" imaging piece when one can do it for all. There's something smart about sharing resources if it's done in the right way. But, it's not good enough for radio to 'sound' the same from market to market. Great radio stations have an identity, they use talent, promotions and imaging to add a little flair that connects them to their market. You have to add something to the resources that are shared across the country. Otherwise radio sounds the same, and that sound is impersonal and lazy. You, as a programmer, need to be an artist that adds more colour to the resources provided to you.
Local is not saying the market's name over and over. It's also not imaging that says "From (place) to (place) we are (Market)'s XYZ-FM". Local is about making a meaningful contribution to your community. How? Hold a mirror up to your market and reflect the values and lifestyle of the people who live there. There is a very different lifestyle in Vancouver than there is in Toronto for example. You need to be in tune with your local audience. How they think, how they talk, what they believe etc. You need to talk about the things that matter here today; not just the geographical local stories but the conversations your market is and audience are having. To make a positive difference, work to make your market better by getting actively involved in the community. Support those in the market that are doing their best to make life better. Being truly local is going deeper than what I – as a visitor to your market – can figure out quickly or with a quick Google search; I don't know the idiosyncrasies of your market. Make local matter. It is one way to help you build that unique identity for your station. Remember, we just talked about the importance of that.
Think carefully about the names you give to things. I heard a Hot AC morning show brand their show as "The Morning Mess". A name brings with it expectations. You need to think carefully about what your brand values are and what the name (of your station, your show, your features, your promotions etc) communicates about you to your audience. I loved when I heard one station do a Mexico trip giveaway because they called it "Holy Guacamole" – that name conveys playfulness, fun, not taking things too seriously and being a little unconventional. Perfect fit for their brand.  
Careful what you say! I have always believed that you need to position your radio station in order to cut through the clutter and enter into the consumer's mind. Positioning is about helping the audience understand what you are and why it is of benefit to them. Being "the rock station" tells people that you are the place to go for Rock. Positioning is about planting your flag in the ground and standing for something. Standing for something that actually matters to your audience. Saying "Today's Best Music and all your favourites of yesterday" doesn't position your radio station rather it says you do everything. And as we all know when you do everything, the reality is you do nothing. I heard that line a lot while driving across the provinces. Positioning need to be more strategic. Choose something to stand for. Please. Also, I heard one piece of imaging that said "No commercials and no useless chat". The sad thing was this was followed by a break that was completely inane. All the usual DJ clichés and it went on forever! Way to live up to your promise. That's not the reason I wanted to share that with you, rather when we position chat on the radio as "useless" that is going to hurt us. The future of radio and audio is all about the personalities. It will be about good quality chat. Let's not position chat and DJ talk as a negative. It won't help us. I'm not sure it ever has.  
On the subject of "the future" (although as I write this it probably should be "the present") I was surprised with how much imaging I heard for Alexa and Google Home. I mean to say that I was pleasantly surprised. I heard some really interesting and creative ways that stations hinted to their audience they could be discovered on smart speakers. Many stations have figured out that just saying "now available on Alexa, Google Home etc" isn't that compelling but having the Alexa voice interact in humorous ways with the station VO is fun plus it communicates that you're in touch with the trends. I love that radio is embracing technology, it really isn't our enemy.  
My frantic radio listening as I travelled the country also reminded me that stations who respect their audience win. The best stations are those that don't rely on tricks to pull me in but rather are just about great music, imaging that makes the station sound larger than life personalities that knew how to connect and great ideas. These are the same stations that don't brag, they just do. They think their actions and truths speak more about who they are rather than any bragging on the air.
Oh, Top 40 radio is more exciting outside of the PPM markets. That maybe hard to hear but I think it's true. I heard some stations across the country who still subscribed to the philosophy that a hit is a hit no matter what the genre. Top 40 is the format of genres and while pop may be at the centre, the format has always been able to play the big crossover hits from other formats (Portugal The Man anyone?). In the competitive markets we have hyper focused our music to be a lot narrower. It instinctively makes sense there are a lot of competitors. Maybe it's not a bad thing; in fact it is probably the most sensible thing in the ratings game. However, hearing LovelyTheBand as an example on Top 40 stations across the country didn't sound out of place. Actually it made those stations much more interesting to listen to. Top 40 stations outside of the PPM markets still seemed to be searching for the best music available to share with their audiences. Not blindly following research and the data. It was refreshing that's all.  A little bit of spice never hurt.
If I could leave you with the two things that really stood out to me then the first thing would be that radio is at its best when it makes me smarter. Entertaining me is one thing but the really great stations not only entertain me but they make me smarter. You learn things when you listen to great radio stations. Make me smile, make me smarter, that would be a great mantra for radio shows. The second thing I would leave you with is that great stations are always thinking. The greatest radio stations think about everything. They are constantly asking "what else?". They are brainstorming. They are experimenting. They are swinging (and sometimes missing). They are thinking about what the audience may want from them. Thinking about what the audience may be interested in. Then they are thinking about all the interesting and clever ways (appropriate for their format of course) that they can deliver them. There were many stations I heard just going throw the motions; there was no real thought about how to make their station better today. The ones that were thinking more, well they were just head and shoulders above their competitors.  
Wouldn't it be great if we were all able to create more radio that made us feel smarter and showcased more thinking? There's no doubt in my mind it would make for better products and I suspect – actually I know – it will make it more fun for us to create.
Paul Kaye is Vice President, Product and Talent Development for Rogers in Canada.  Paul spends his days working with stations and talent across all formats with a sole focus on helping improve performance and growing the business.  Prior to being at Rogers Paul held the role of National Talent Development Director for Newcap Radio and also a Group Programming role in England.  Paul is a certified coach and is passionate about helping individuals, teams and organizations reach their greatest potential, which is the fuel behind his other project The Talent Lab. Paul lives in Toronto with his wife, 2 dogs and a cat – life is never quiet!  
You can reach Paul at [email protected]