Melz on the MIC is the Assistant Program Director and midday host (12p-3p) at 103.1 Kiss FM in Killeen, Texas. Melz posted a picture of a newspaper article with the headline, "Local Man Gives Up Career to Pursue Job as a Radio DJ". After doing some listening, it was apparent that Melz had a lot more going on than just a local radio show. It is a multi-platform engagement online and on-air deployment in the community. And there's a whole lot more to the story including a tour in Iraq in 2003.
His path to radio is unlike any other and I decided I couldn't wait to have this conversation over cocktails next week at the Conclave Summer Learning Conference. I wanted to get to know him now.
In this episode you will find out that you can make a mark being hyper local and hyper social, provided you that you are engaging. It's just not enough to post and hope people like it. And that as a personality, you're always on and you should have something recording.
This episode is powered by nLogic http://go.nlogic.ca/l/130651/2018-05-11/s7fy5
…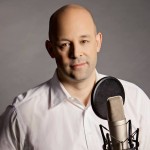 Matt Cundill works with radio groups on digital strategies and talent coaching. He recently started the Sound Off Podcast: The Podcast about Broadcast"
E-mail Matt: [email protected]
Twitter: @mattcundill
" The Sound Off Podcast is committed to helping broadcasters find their way through the digital revolution. "