Steve Levitan Threatens to Leave 20th Century Fox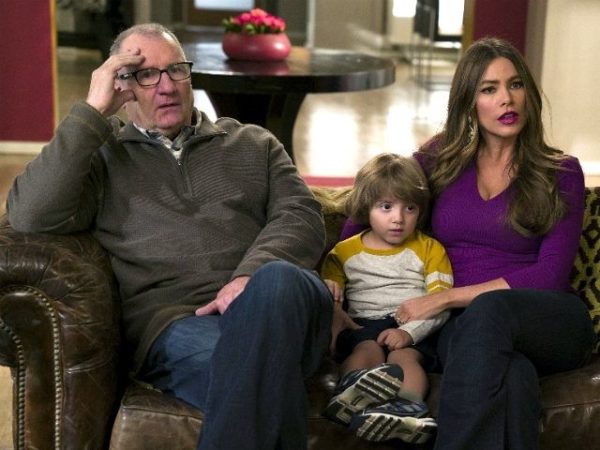 Steve Levitan, co-creator of ABC's hit sitcom Modern Family,announced plans to part ways with 20th Century Fox on Tuesday amid growing criticism over the Fox News Channel's coverage of immigrant children being separated from adults at the border.
"I look forward to seeing #ModernFamily through to the end and then, sale or no sale, setting up shop elsewhere," Levitan Tweeted Tuesday.
Levitan joined Family Guy creator Seth MacFarlane and Hollywood director and super-producer Judd Apatow in blasting Fox News' coverage of the Trump administration's handling of illegal immigration.
"Let me officially join @SethMacFarlane in saying I'm disgusted to work at a company that has anything whatsoever to do with @FoxNews," Levitan tweeted on Monday in response to Family Guy creator Seth MacFarlane's criticism of the right-leaning cable channel. "This bullshit is the opposite of what #ModernFamily stands for."
In a statement to the New York Times, Levitan thanked 20th Century Fox, which produces Modern Family, and its executives for treating him "so well for two decades."
"I have great respect for Dana Walden, Gary Newman, Peter Rice, and everyone at 20th Century Fox Studios who have all treated me so well for two decades," he said. "For now, I will take some time to see where those people land, and at that point, make a decision about my future."
Levitan also accused Fox News of being a cheerleader for the National Rifle Association and promulgating inaccurate reporting.
"I have no problem with fact-based conservatism (such as WSJ), but @FoxNews' 23-hour-a-day support of the NRA, conspiracy theories and Trump's lies gets harder to swallow every day as I drive onto that lot to make a show about inclusion," Levitan said.
MacFarlane said over the weekend he is "embarrassed" to be employed by Fox in response to CNN host Brian Stelter's tweet criticizing Tucker Carlson's plea to ignore his competitors.
READ THE REST OF THE STORY  HERE  AT BREITBART NEWS