By Greg Fry, CFJC Today     June 11, 2018
.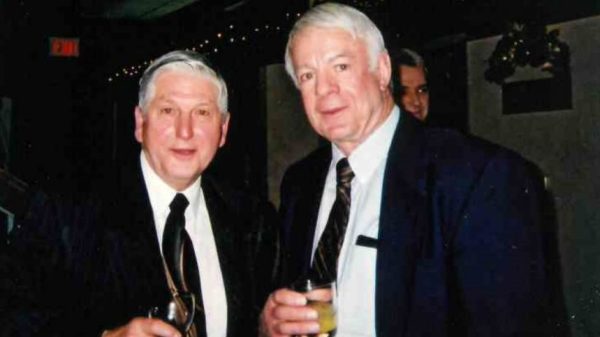 KAMLOOPS — Sad news to report as a former Kamloops city councillor and well-known businessman has passed away.
John Skelly passed away peacefully Friday night, confirms his family.
Skelly brought Radio NL to Kamloops in May, 1970 and served as president and CEO from 1970 to 1982.
He also served as a Kamloops city councillor from 1984 to 1988 where the family notes he was an integral part of bringing Sunday shopping to the city.
Current Kamloops City Councillor Pat Wallace served on council with Skelly and said she was very sorry to hear he had passed away.
"He was congenial and if you debated something and he disagreed, he was always very good about it," she says. "Actually we were a good council back then and he was a joy to work with. Everyone liked John very well including me."
The family says donations in his memory can be made to the Heart and Stroke Foundation or to support diabetes research.
A celebration of his life will take place June 22 at 2 p.m. at the Coast Hotel and Conference Centre.
He was 89 years old.
READ MORE KAMLOOPS NEWS  HERE  AT THE CFJC TODAY WEBSITE