This is Episode 100.
My years in radio taught me to celebrate the milestones and accomplishments. No more so than the time I spent at 100.3 the Bear in Edmonton.
Back in January when I was planning out the shows for the next few months, I wanted to have Greg Brown aka Jake Daniels on. He and I worked together on 100.3 the Bear in Edmonton from 1994 to 2002, working on the afternoon show for close to 5 years. I never had more fun on the air than I did with Jake. A few days after I made that shortlist for the forthcoming guests on the podcast, Jake posted on his Facebook page that his Lymphoma Cancer had returned and he was going to be starting chemotherapy again. On Valentine's Day, old friends from the station in Edmonton, Dave and Leesa Beeson started a Facebook group and GoFundMe campaign for Jake. That campaign formed the idea of putting this podcast together, and from then I committed to making Episode 100 about Jake Daniels and our time together on air at the Bear.
Last year, 100.3 the Bear celebrated their 25th birthday. I often suggest that radio stations celebrating a significant birthday or anniversary create a podcast series to commemorate that history. That's kind of what episode 100 is about. A reunion of a radio show that ended 17 years ago with two radio friends who really enjoy one another's company.
I could have just picked up the phone and called. But we did a podcast instead.
By the way – this podcast is made more enjoyable because the of the people who took time to contribute to it. Thanks, Marty Forbes, Greg Diamond, Todd James, Terry Evans, Laura Fraser, Cubb Carson, Chris Maksylewicz, Ron Weslosky, Yukon Jack and Rob Vavrek… and Dave and Leesa Beeson whose idea became the inspiration for this podcast. Apologies in advance for not mentioning everyone – we just didn't have a 4th hour in us.
Free plug for Jake's store! http://www.pickerjake.com/
The show is brought to you by Nlogic! http://go.nlogic.ca/l/130651/2018-05-11/s7fy5
And Promosuite! http://www.promosuite.com/soundoff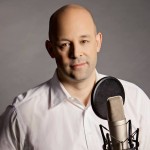 Matt Cundill works with radio groups on digital strategies and talent coaching. He recently started the Sound Off Podcast: The Podcast about Broadcast"
E-mail Matt: [email protected]
Twitter: @mattcundill
" The Sound Off Podcast is committed to helping broadcasters find their way through the digital revolution. "