A couple a days ago, PSR received word all the equipment was being moved out of where Roundhouse Radio was located at 714 Alexander Street, Railtown, Vancouver, BC, so one of friends dropped by today, found the place locked up, looked inside the windows, then started taken pictures of the once great layout of a radio station.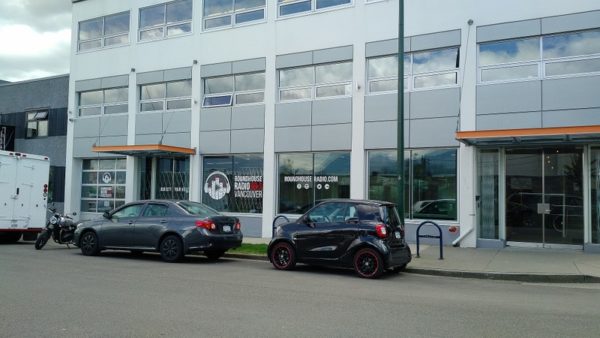 .
This was Master Control, overlooking the main studio…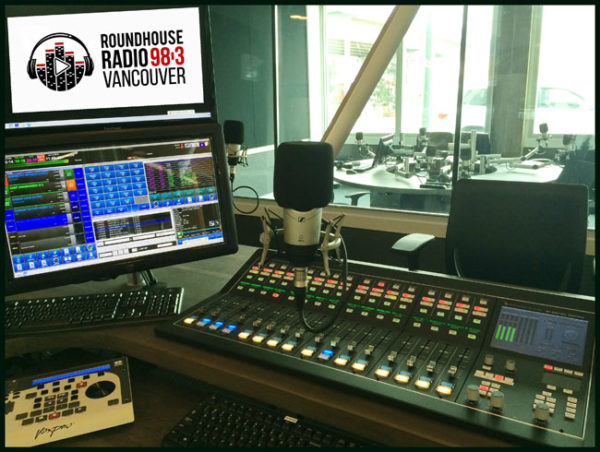 .
This was the main studio of Roundhouse Radio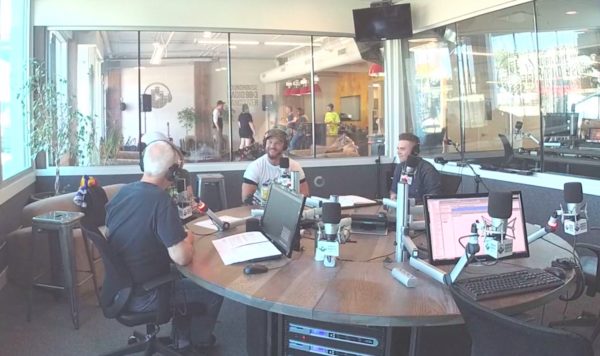 That was Before,
This is Now…
new owners have gutted the Roundhouse Radio Studios…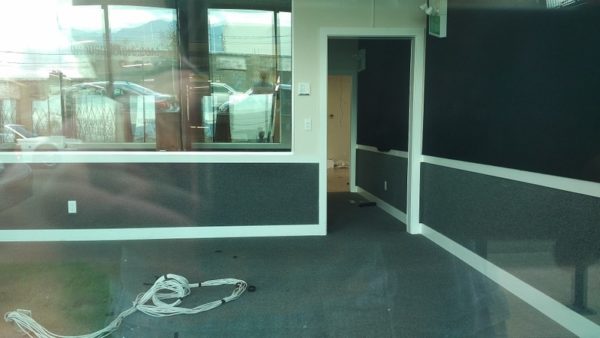 Where did all the equipment go?
looking through the window bars of protection into what was Roundhouse Radio…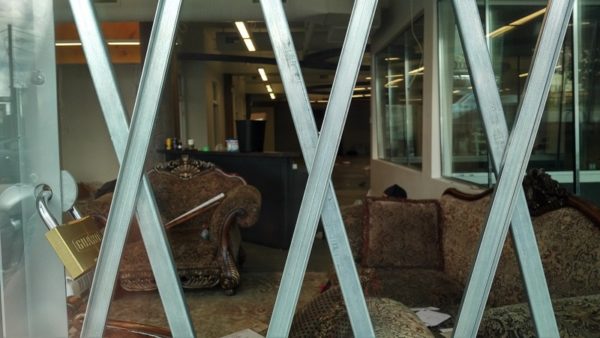 The Station was GUTTED!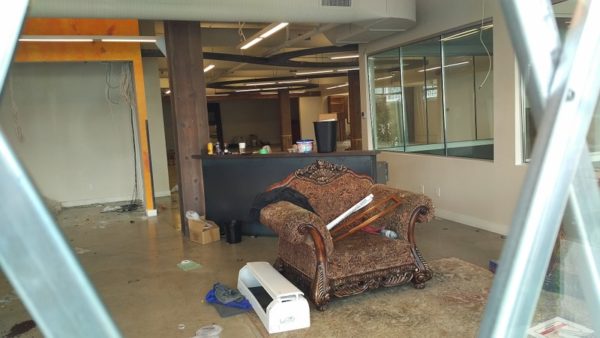 A Devastating Disaster…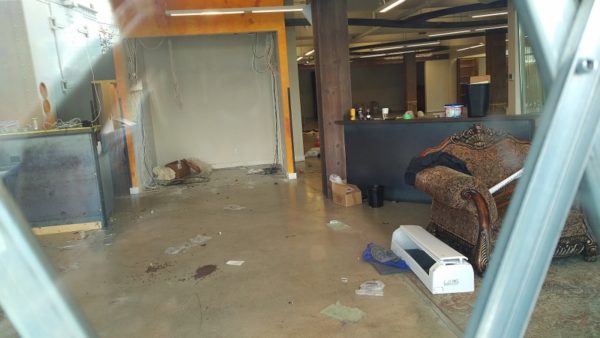 The interesting thing about this move, according to reports, the equipment appears to have been moved within a short distance of the Railtown studio. So, where does that leave us as far as trying to figure out who bought not only the fairly new equipment, but the fm license for 98.3, to go with it, and just what are the plans?  Any guesses?
Closure on the Internet
This site can't be reached
roundhouseradio.com took too long to respond.
It's over, its done… the dream has ended…
Heartfelt Condolences to Don Shafer and crew…
Was this part of the problem for the failure of Rounhouse Radio: where the transmitter site is not only located, but a signal which failed to reach all of Vancouver?