The name of one of BC's most respected charities has changed.  The CKNW Orphans' Fund has been retitled the CKNW Kids' Fund.
This is a recent press release from the organizers.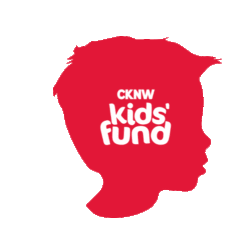 For over 70 years, the CKNW Kids' Fund has been a pillar of support for children living with physical, mental and social challenges in BC. Through a dynamic network of community outreach, tireless fundraising and generous donors, we have created a lifeline for these brave kids and their families, who struggle with the often enormous cost of equipment, therapies and programs so crucial to their development.
OUR MISSION
CKNW Kids' Fund strives to provide timely support 
to vulnerable kids with physical, mental and social 
challenges living in BC communities.
In December 1944, a brand-new Vancouver radio station decided to make the holiday season a little brighter for a local orphanage by purchasing gifts for the residents of The Loyal Protestant Home. CKNW listeners supported the idea immediately, and, year after year through their generous donations, the practice grew into tradition, one that continues to this day. While the orphanage has since come and gone, CKNW Kids' Fund has expanded to support children facing a wide range of challenges throughout the province of British Columbia.