A creative cost cutter navigates a TV industry under threat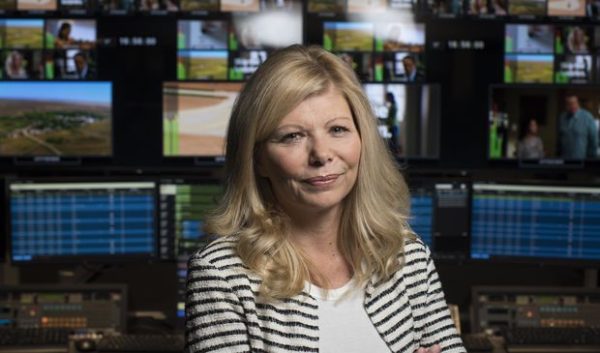 It was early 2015, and Colette Watson, new to her job as vice-president of broadcast television at Rogers Media Inc., had just been handed an ugly assignment.
For decades, Rogers had run multicultural television stations under the OMNI name. They were losing significant amounts of money – and there was little hope it would get better. OMNI had become a big financial drag on a media company that was still trying to digest its $5.2-billion contract with the National Hockey League for 12 years of broadcast rights.
Ms. Watson's marching orders from then-president Keith Pelley: "Shut it down."
"The entire broadcast media group at Rogers was losing a ton of money," Ms. Watson recalls now. "I chased Keith around saying, 'Please let me do this. I think this can be fixed.'"
.
Fix it she did, with the sort of hard-headed approach that has become her calling card. It involved massive cost-cutting, followed by successful lobbying of the federal broadcast regulator for a new arrangement for OMNI that would force cable subscribers to cover a greater share of the bills.
Such has been the pattern for Ms. Watson over a 28-year career at Rogers. When company founder Ted Rogers was still alive, he would frequently dispatch her to deal with problems that needed immediate attention, telling her, "Go fix this." She did, with little fanfare and a single-minded approach to meeting her budget targets.
That ability to get things done has quietly propelled her up the ranks at Rogers – despite the fact she's virtually unknown outside the industry – and made her a serious candidate for president of Rogers Media the next time the job is up for grabs.
That day may not be far off. The current president, former CTV executive Rick Brace, was brought out of retirement in the summer of 2015 on a three-year deal. Though he may stay longer, and Rogers has said nothing about his timeline, no one believes he is there for the long term.
Whoever gets the job will face a tough set of challenges. Rogers is a legacy media company, highly reliant on traditional forms of advertising and subscription revenue – from television and radio, primarily. Streaming services such as Netflix are winning over millions of viewers, and cable and satellite companies are shedding some of the subscribers that have always kept the broadcast system afloat.
Under Mr. Pelley, the company had an expansionist mindset: It tried to deal with these megatrends by launching new services such as Shomi, a Netflix competitor, and by snatching the NHL rights away from the CBC and Bell Media's TSN.
But Mr. Brace's tenure has been one of retrenchment. Shomi and a broadcast venture with Vice Media were shut down because of losses; Texture, a digital-magazine service that Rogers owned with some U.S. publishers, was sold off to Apple; print publications such as MoneySense and Sportsnet Magazine were closed and other titles scaled back. Rogers has focused more on making the hockey deal pay off and squeezing the most out of the Toronto Blue Jays.
.
READ MORE 
HERE 
AT THE GLOBE & MAIL WEBSITE