ON THIS DAY in 1911
comedic actor Frank Nelson was born in Colorado Springs.  Moving to Hollywood in 1929 he soon became a leading man on numerous radio shows.  He found fame playing an unctious clerk or customer service worker on Jack Benny's NBC radio show, and later on the Benny and I Love Lucy TV shows on CBS.  He took the same over-the-top character to numerous other TV shows and commercials, as well as in voicing for cartoons.  He lost a years-long battle with cancer Sept 12 1986 at age 75.
In 1912, actor Bill Quinn was born in New York City.  He is best remembered as barfly Mr. Van Ranseleer on TV's All in the Family, & Archie Bunker's Place.  Earlier he was the bartender Sweeney on The Rifleman, and earlier still, he was a member of Orson Welles' Mercury Theatre on Radio. He died April 29 1994 a few days short of his 82nd birthday.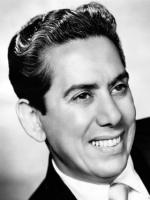 In 1913, the "poet of the piano," Carmen Cavallaro was born in New York City. A popular figure on 1940's radio & in filmed musicals of that era, he is said to have been the inspiration for both Liberace and Roger Williams.  He succumbed to cancer Oct. 12 1989 at age 76.
In 1915, actor/director Orson Welles was born in Kenosha Wisconsin. Besides his movie work, which began with the great Citizen Kane, Welles was a star of bigtime radio (OTR); his Mercury players produced The War of the Worlds and dozens of other hour-long dramas, many under the title 'Campbell Playhouse' on CBS. Other radio series starring Welles included The Shadow, Harry Lime, and The Black Museum.  He died following a heart attack Oct. 10 1985 at age 70.

In 1937, it was a sad but memorable day for a student of history, a broadcaster or anyone interested in news coverage.  They would remember the words of NBC radio's Herbert Morrison. "Oh, the humanity!" Morrison's emotion-filled historic broadcast of the explosion of the dirigible Hindenburg at Lakehurst, New Jersey, became the first coast-to-coast RECORDED broadcast as it was carried on both the NBC Red and NBC Blue networks from New York City.
In 1939, Edward S. Rogers Sr. died of an aneuryism at age 38.  The father of tellecommunications entrepreneur Ted Rogers was inventor of the AC tube (used in his Rogers Batteryless Radio) and founder of radio station CFRB, Toronto.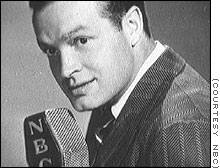 In 1941, Bob Hope, already a radio & movie star, gave his first USO show at California's March Field, seven months before the US officially went to war.
In 1944, Fishers Blend radio stations KJR & KOMO in Seattle swapped frequencies.  KOMO was moved to 1000 kc where its power could be increased, while KJR, now at 950, was expected to be sold.
In 1945, in the final hours of WWII, the German radio announcer known as "Axis Sally" made her final propaganda broadcast to Allied troops.
In 1950, the Third Man Theme by Canadian bandleader Guy Lombardo rose to #1 on the pop singles chart, where it remained for 11 weeks.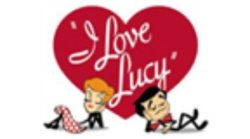 In 1957, the final broadcast of "I Love Lucy" aired for the first time on CBS-TV.
Also in 1957, Bobby Darin had his first recording session for the Atco label in Nashville.  His first single release, "I Found A Million Dollar Baby" b/w "Talk To Me Something" would fail to chart.  Darin's first hit, "Splish Splash" was still a year away.
In 1958, the No. 1 Billboard Pop Hit was "All I Have to Do Is Dream" by the Everly Brothers.
In 1960, in New York Tony Bennett recorded what became known as the definitive version of "Put on a Happy Face" from the Broadway and movie musical "Bye Bye Birdie."
In 1963, actor Monty Wooley, who augmented his stage & film career most notably in The Man Who Came to Dinner, with appearances on network radio (e.g.The Magnificent Montague) & TV, died due to kidney and heart disease at age 74.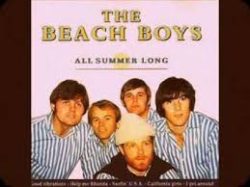 In 1964, the Beach Boys recorded "All Summer Long," another surfing song from Brian Wilson and Mike Love. It would be the title tune on their 6th LP, released by the Capitol label two months later.
In 1965, in their Florida hotel room Keith Richards and Mick Jagger worked out the opening guitar riff of '(I Can't Get No) Satisfaction', following Keith's purchase of a Gibson fuzz-box earlier that day.
Also in 1965, in Miami James Brown recorded "I Got You (I Feel Good)," which would become his first Top 5 pop hit.
In 1966, working at Abbey Road studios in London, The Beatles recorded overdubs on 'I'm Only Sleeping' and worked on various mixes of the track.
In 1969, The Beatles recorded "You Never Give Me Your Money."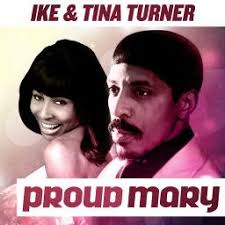 In 1971, Ike and Tina Turner were certified for their only Gold single, their version of the Creedence classic "Proud Mary."
In 1972, Elton John's "Rocket Man" was released.
Also in 1972, 81-year old Groucho Marx, though noticeably frail, came out of retirement to wow a sold-out crowd with his songs and stories at New York's Carnegie Hall. The show was taped and released later as an LP.
In 1973, Paul Simon started his first solo tour since breaking up with Art Garfunkel. The tour kicked off in Boston.
In 1977, Led Zeppelin set a new record for the largest audience at a single-act concert. 76,229 people were at a show in Pontiac, MI.
Also in 1977, the album "Beatles at the Hollywood Bowl" was released in the UK.
 Still in 1977, country star Dolly Parton made her New York singing debut at the Bottom Line.
In 1978, the Bee Gees announced the launch of the UNICEF benefit concerts.
Although planned as an annual event only one concert took place; it was televised the following January on NBC.
In 1980, NBC came to terms with its late night superstar, Johnny Carson. Johnny signed a new three-year contract for approximately $5-million a year. Carson also reduced his Tonight Show to one hour from ninety minutes and cut his work week to four nights. Plus, he got billing in the show's title, as it became The Tonight Show starring Johnny Carson.

In 1981, the 100th episode of "Quincy, M.E." aired on NBC.
In 1982, Diana Ross got her second star on the Hollywood Walk of Fame, this for her solo music career.
In 1983, trombonist/composer/conductor Kai Winding (More) died of a brain tumor at the age of 60.
In 1984, the No. 1 Billboard Pop Hit was "Hello" by Lionel Richie.

Also in 1984, Tina Turner's comeback hit, "What's Love Got To Do With It," was released.
Still in 1984, the final episode of "The Jeffersons" aired on CBS-TV.
In 1986, from the 'What an Ungrateful Thing to Do, Joan' file: comedienne, Joan Rivers, put her foot in her mouth by announcing to the world that she was leaving The Tonight Show as permanent guest host to begin her own late-night gabfest on the new FOX TV Network.  It didn't last long.
In 1989, the 100th episode of "The Golden Girls" aired on NBC.

In 1990, actor Charles Farrell, the silent film star who is best remembered as Vern Albright opposite Gale Storm as TV's My Little Margie, suffered a fatal heart attack at age 88.
In 1991, British character actor Wilfrid Hyde-White, who had recurring roles in TV's Ben Casey, Peyton Place & Buck Rogers in the 25th Century, died of congestive heart failure at age 87.
In 1992, the final episode of "Jake and the Fatman" aired.
In 1993, Internal Revenue Service agents raided the home of Jerry Lee Lewis in Nesbit, Mississippi, and seized truckloads of his property to apply against the $1.6 million he owed in back taxes.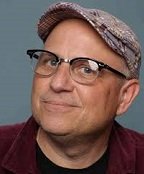 In 1994, comedian Bobcat Goldthwait set fire to the couch on the Tonight Show. Facing arson charges, an embarrassed Bobcat was forced to record a series of public service announcements about fire safety.
In 1995, Melissa Etheridge set a record with back-to-back singles – "Come to My Window" and "I'm the Only One" – on Billboard's Hot 100 for at least 40 weeks.
Also in 1995, in Boston, James Taylor and Natalie Cole received honorary degrees from the Berklee College of Music.
In 1996, Linda Ronstadt and Aaron Neville sang for the Clintons at the White House in celebration of the musical diversity of the U.S., for televising later on the PBS series "In Performance at the White House."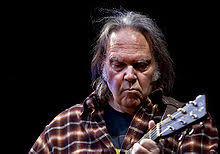 In 1997, Neil Young boycotted his induction into the Rock and Roll Hall of Fame as part of Buffalo Springfield. Young objected to rampant commercialism and the 12-hundred dollar-a-plate dinner.  Inductees this year included Michael Jackson, The Bee Gees, and another Canadian who did not attend, Joni Mitchell.
In 2000, teen sensation Charlotte Church took the British artist of the year award at the inaugural Classical Brit Awards, presented at London's Royal Albert Hall.
In 2001, the 100th episode of "The Practice" aired on ABC.
Also in 2001, Janet Jackson went to No.1 on the Billboard album chart with 'Janet'.
In 2002, songwriter and producer Otis Blackwell suffered a fatal  heart attack at age 92. He wrote the early rock 'n' roll classics 'All Shook Up', 'Return To Sender', 'Don't Be Cruel', 'Great Balls Of Fire' and 'Fever.'

Also in 2002, 'Bohemian Rhapsody' by Queen was voted the UK's favourite single of all time in a poll by the Guinness Hit Singles book. 'Imagine' by John Lennon was voted in at No.2 and 'Hey Jude', The Beatles No.3.
In 2003, Metallica was featured as an "mtvICON" in a 90-minute special.
In 2004, the last episode of "Friends" aired on NBC.
Also in 2004, a sale at Christie's in London became the most successful pop auction in the company's history after Beatles memorabilia sold for a record £788,643 (nearly 1.3 million dollars US). The auction included a leather collar worn by John Lennon which sold for £117,250.
Still in 2004, jazz guitarist Barney Kessel, a member of the Wrecking Crew of Los Angeles session musicians who played with some of the leading big bands in the 1930's and '40's, died of brain tumor at the age of 80. He produced and played on Ricky Nelson's first recordings, and his guitar is featured prominently on Julie London's classic blues ballad "Cry Me A River."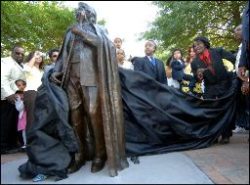 In 2005, a statue of James Brown was unveiled at Augusta Georgia. The bronze lifesize figure was erected to commemorate Brown's musical accomplishments.
Also in 2005, doctors diagnosed Ozzy Osbourne as suffering from Parkin Syndrome, a genetic disorder that attacks the central nervous system causing involuntary shaking. Ozzy was put on daily medication to treat the ailment. "I'd always assumed it was the booze and stuff," said Osbourne.
Still in 2005, US coffee shop chain Starbucks removed Bruce Springsteen's latest CD 'Devils and Dust' from its stores because of the track that relates the Boss's encounter with a prostitute.
In 2006, Nancy Sinatra was on hand to help unveil her new star on the Hollywood Walk Of Fame.
Also in 2006, Sting was presented an honorary Doctor of Music degree by England's Newcastle University. The institution hands out special degrees annually to people who "have achieved successes that are an inspiration."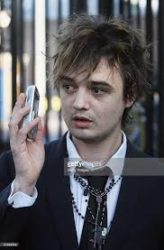 In 2008, Babyshambles frontman Pete Doherty was released from prison in west London after serving 29 days of a 14-week sentence for breaching the terms of his probation.
Also in 2008, Cher returned to performing live on the strip in Las Vegas as she played the first of her 192 shows over the next three years at Caesar's Palace.
In 2009, a former publicist for Michael Jackson was suing the singer for $44 million  for his alleged failure to pay her for her services. Raymone Bain said Jackson had agreed to give her 10% of any business deals arranged with her assistance. She acted as Jackson's publicist during his 2005 trial for child abuse.
Also in 2009, Bob Dylan's CD "Together Through Life" debuted at #1 on the Billboard 200, moving about 125,000 copies during its first week of release. It's Dylan's fifth #1 of his career.

In 2010, real estate agent Tim Bachman, a founding member and former guitarist in the Bachman-Turner Overdrive, turned himself in to police in Abbotsford BC, after a warrant was issued on charges of sexual assault of a person under 14. Police said the girl was 11 when the abuse began.  Three years later a judge found Bachman not guilty.
In 2012, actor George Lindsey, who played Goober on The Andy Griffith Show, Mayberry RFD, Gomer Pyle USMC, and Hee Haw, died after a brief illness  at age 83.
Also in 2012, an episode of the cable TV show Mad Men featured The Beatles' "Tomorrow Never Knows." The show, which is set in the '60's, paid $250,000 to use the song.
In 2013, Lauryn Hill was sentenced in New Jersey to three months in jail for tax evasion. The 37 year-old Grammy-winning singer had failed to pay taxes on about $1.8m of earnings between 2005-07.
Also in 2013,
 Lenny Jravitz appeared in a PSA in support of the United Nations Children's Fund. Their mission is to stop preventable child deaths.
 In 2014, Canadian author and environmentalist Farley Mowat, a frequent guest on CBC radio & TV, died at age 92.
In 2015, Ty Wansley, popular Chicago radio news anchor and talk-show host, who became a fixture on the Windy City's black radio stations over more than 40 years in the business, died of congestive heart failure at age 63.
Also in 2015, Errol Brown, a British-Jamaican singer and songwriter best known as the frontman of the soul and funk band Hot Chocolate, died of liver cancer at age 71.
.
Today's Birthdays:
Singer Bob Seger is 73.
Singer Jimmie Dale Gilmore is 73.
Actor Alan Dale (NCIS, Lost, Ugly Betty, The OC) is 71.
Oregon-born actor Ben Masters (Passions) is 71.
Singer Mary McGregor (Torn Between Two Lovers) is 70.
Actor Gregg Henry (Hung, The Riches, Rich Man Poor Man Bk 2) is 66.
Actor Michael O'Hare (Babylon 5) is 66.
Actress Lynn Whitfield (Without a Trace, The Josephine Baker Story) is 65.
TV Host Tom Bergeron (Dancing with the Stars, America's Funniest Home Videos, New Hollywood Squares) is 63.
Singer John Flansburgh of They Might Be Giants is 58.
Actress Roma Downey (Touched by an Angel, The Bible) is 58.
Actress Julianne Phillips (Sisters) is 58.
Retired actor Clay O'Brien (Wonderful World of Disney, The Cowboys) is 57.
Actor George Clooney (ER, Sisters, Roseanne, Facts of Life) is 57.
Actress Pippa Haywood (Scott & Bailey, Mr. Selfridge) is 57.
Actor John Ennis (Mr. Pickles, Studio 60, Mr. Show with Bob and David, Malcolm in the Middle) is 54.
Singer-bassist Tony Scalzo of Fastball is 54.
Halifax-born actress Leslie Hope (The River, Runaway, Commander in Chief, 24) is 53.
Guitarist Mark Bryan of Hootie and the Blowfish is 51.
Edmonton-born actor Kavan Smith (The 4400, Stargate SG-1, Stargate Atlantis) is 48.
Actress Geneva Carr (Bull, L & O: Criminal Intent) is 47.
Guitarist Chris Shiflett of Foo Fighters is 47.
Vancouver-born actor Kyle Cassie (Chesapeake Shores, True Justice, A Christmas Tail) is 42. 
Actress Stacey Oristano (Friday Night Lights, Bunheads, Shameless) is 39.
Actor/voicist Will Blagrove (Winx Club: Enchantix, Super Wings!) is 37.
Actress Angela Relucio (Code Black) is 36.
Actress Adrianne Palicki (Agents of S.H.I.E.L.D., About a Boy, Friday Night Lights, Wonder Woman) is 35.
Actress Gabourey Sidibe (The Big C, Sat. Night Live) is 35.
Toronto-born actor Tyler Hynes (UnREAL, 19-2, Saving Hope, Valemont, Amazon) is 32.
Comedian Sasheer Zamata (Saturday Night Live) is 32.
Actress Alix Elizabeth Gitter (Blue Lagoon: The Awakening, A Mother's Rage, Presumed Dead in Paradise) is 29.
Toronto-born actor Shamier Anderson (Wynonna Earp, The Next Step) is 27. 
Actor Freddie Boath (The Pillars of the Earth) is 27.
Actress Naomi Scott (Terra Nova) is 25.
Actor Dominic Scott Kay (Oliver Beene, Meet the Santas) is 22.
Actress Emily Alyn Lind (Revenge, All My Children) is 16.
Chart Toppers – May 6
1952
Blue Tango – The Leroy Anderson Orchestra
Blacksmith Blues – Ella Mae Morse
Any Time – Eddie Fisher
Easy on the Eyes – Eddy Arnold
1961
Runaway – Del Shannon
Mother-In-Law – Ernie K-Doe
I've Told Every Little Star – Linda Scott
Don't Worry – Marty Robbins
1970
ABC – The Jackson 5
American Woman /No Sugar Tonight – The Guess Who
Love or Let Me Be Lonely – The Friends of Distinction
My Woman My Woman, My Wife – Marty Robbins
1979
Reunited – Peaches & Herb
Music Box Dancer – Frank Mills
Stumblin' In – Suzi Quatro & Chris Norman
Backside of Thirty – John Conlee
1988
Where Do Broken Hearts Go – Whitney Houston
Wishing Well – Terence Trent D'Arby
Angel – Aerosmith
It's Such a Small World – Rodney Crowell & Rosanne Cash
1997
Hypnotize – The Notorious B.I.G.
You Were Meant for Me – Jewel
I Want You – Savage Garden
One Night at a Time – George Strait
2006
Temperature – Sean Paul
SOS (Rescue Me)- Rihanna
Hips Don't Lie – Shakira featuring Wyclef Jean
Who Says You Can't Go Home – Bon Jovi with Jennifer Nettles