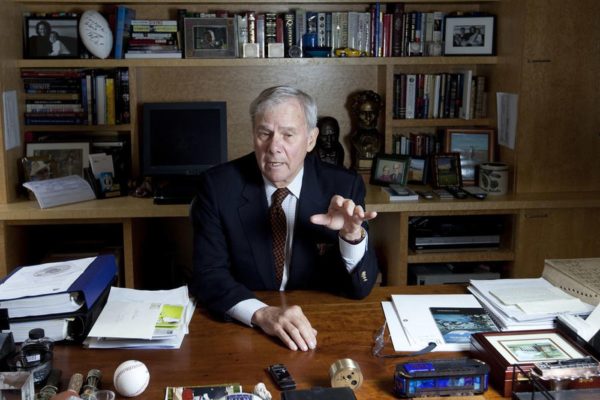 NBC staffers reportedly felt pressured to sign a letter supporting longtime NBC News journalist Tom Brokaw after he was accused of sexual misconduct last week.
Prominent personalities including Rachel Maddow, Andrea Mitchell, Mika Brzezinski and Maria Shriver added their names to the list of 60 women last week, and scores more have added their names since.
However, an NBC staffer told Page Six that many "felt forced" to sign the petition meant to protect the peacock network's "golden boy," arguing that NBC's reputation is tied to the venerated "NBC Nightly News" anchor.
.
(The network has already taken immense hits this past year for passing on Ronan Farrow's Harvey Weinstein exposé and seeing the downfall of "Today" show veteran Matt Lauer.)
"We had no choice, particularly the lower level staffers," an unnamed NBC News staffer told Page Six on Monday. "The letter was being handed around the office and the unspoken threat was that if your name was not on it, there would be some repercussion down the road."
READ THE REST OF THE STORY  HERE  AT THE L.A. TIMES WEBSITE