Rips "Sensational" Accuser Claims: I Was "Ambushed and Then Perp Walked"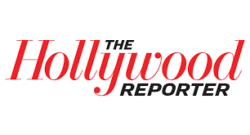 The revered NBC News anchor accused of unwanted advances pens a strenuous denial and defense of his legacy.
Tom Brokaw, the NBC News anchor who has served as a distinguished anchor emeritus since stepping down as anchor of Nightly News in 2004, penned a blistering rebuttal to accusations that he subjected an underling to unwanted advances in the 1990s when he was the network's biggest star and she was a 28-year-old just starting out in network news.
In an email obtained by The Hollywood Reporter and sent to a handful of NBC News colleagues, Brokaw, 78, strenuously denies the detailed account of Linda Vester. "I am angry, hurt and unmoored from what I thought would be the final passage of my life and career, a mix of written and broadcast journalism, philanthropy and participation in environmental and social causes that have always given extra meaning to my life," Brokaw wrote.
The NBC News fixture, who joined the network in 1966 and anchored Nightly for 22 years, was accused by Vester and a second anonymous woman of harassment in a Washington Post storypublished on Thursday. Vester also spoke in a video interview with Variety. Brokaw, through NBC, issued a statement of denial to both publications.
Brokaw has been a special correspondent for NBC News. Colleagues there said he was not scheduled to be in the office on Friday. But it's unclear how NBC News will respond to the allegations. The company is nearing the end of an investigation set off by the toppling of Matt Lauer.
"I am facing a long list of grievances from a former colleague who left NBC News angry that she had failed in her pursuit of stardom. She has unleashed a torrent of unsubstantiated criticism and attacks on me," the anchor, currently a special correspondent at the network, stated in his email to colleagues.
Brokaw's email is published in full HERE at The Hollywood Reporter website.