Radio station host, whose wife is running for PCs, draws fire for anti-Liberal rants
by Greg Mercer

April 24, 2018
KITCHENER — If you tune into Kitchener radio station 107.5 Dave Rocks most afternoons, you'll get a steady dose of mainstream rock music. If Craig Fee was on the air, you've also been getting some unexpected political commentary.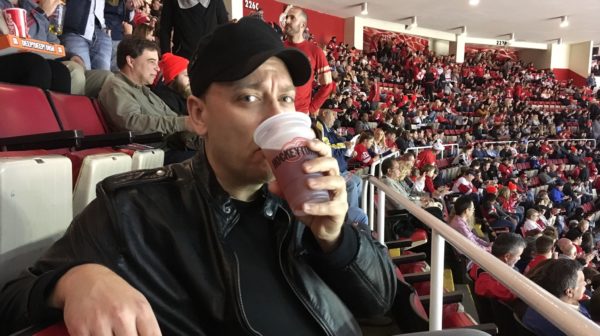 Fee is the station's afternoon drive show host. In between all the AC/DC, Green Day and Def Leppard, he's been mixing in rants against the Liberals and Premier Kathleen Wynne.
What Fee doesn't mention is that his wife Amy Fee is the Ontario PC Party candidate in Kitchener South-Hespeler. What he's doing amounts to free political advertising for his wife's party, according to Elections Ontario — something that's closely regulated by Canadian law.
On Thursday's show, he compared the premier to a gassy "bichon frise," criticized Liberal plans for high-speed rail and defended Ontario PC leader Doug Ford.
"We're $300-plus billion in the hole, and right now Kathleen Wynne is running around promising unicorns and ice cream to everyone," Fee said.
On Monday's show, Fee defended Ford's controversial decision to appoint 11 candidates across the province, including in Kitchener-Conestoga, against the wishes of the local riding association.
Fee's on-air rants have drawn complaints against his employer to the provincial election watchdog and the Canadian Radio-television and Telecommunications Commission (CRTC), Canada's broadcast regulator.
Listeners' concerns have also been passed on to the Canadian Broadcasting Standards Council (CBSC), an industry-funded self-regulatory organization that deals with ethical issues among broadcasters.
Fee did not respond to questions about the complaints. Dave Rocks' parent company also declined to comment.
"Since the Dave Rocks CBSC complaint is currently under review, we're unable to provide any further comment," said Rishma Govani, a spokesperson for the station's owner, Corus Entertainment.
Read More HERE