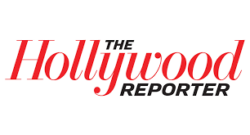 Fox News put out a statement on Tuesday saying that the host has the network's "full support."
Over the last few weeks, Fox News has weathered a boycott targeting Laura Ingraham's advertisers that followed a tweet she sent poking fun at Parkland high school student David Hogg. Now, the network is facing questions about her lead-in, Sean Hannity, who on Monday was revealed to be a client of Trump lawyer Michael Cohen.
Hannity did not previously disclose his relationship with Cohen until it was revealed by the lawyer under pressure from a New York judge. On Monday, Hannity addressed the matter on his nationally syndicated radio show and on his Fox News show, making the same points on both: that, while he's had legal conversations with Cohen, he's never been represented by Cohen in any legal matter and has never "retained" him in the traditional sense.
On Tuesday, as Fox News did with Ingraham, the network put out a statement in support of Hannity. "While Fox News was unaware of Sean Hannity's informal relationship with Michael Cohen and was surprised by the announcement in court yesterday, we have reviewed the matter and spoken to Sean and he continues to have our full support," the network said.
Fox News had not commented on the Hannity revelation, despite persistent questions about whether the network was aware of his relationship with Cohen and whether his decision to not disclose it violated any company rules. On Monday, spokespeople for the network pointed to Hannity's statement and to his comments on his Fox News show.
While the network was relatively silent until Tuesday, some of Hannity's colleagues forcefully defended him on air. "Keep in mind: Sean Hannity is a talk show host. He's not under investigation by anyone for anything," Hannity's lead-in, Tucker Carlson, said on Monday night. "Who he hires as a lawyer and why is nobody's business. No judge has a right to violate his privacy or anybody else's." Hannity also got cover from the cast of Fox & Friends on Tuesday morning. "People say, 'Well, what type of linkage is there?' There's absolutely no linkage," co-host Brian Kilmeade said.
READ MORE  HERE  AT HollywoodReporter.com