Tyler Bieber killed in Humboldt Broncos Tragic MVA
 
 .
Bolt FM personality and play-by-play broadcaster for the Humboldt Broncos Tyler Bieber has been confirmed as one of the people killed in a devastating collision between the team's bus and a semi on a Saskatchewan highway late Friday afternoon.
In a post on Facebook, his brother Brandon said, "I don't know what to do or say right now but I know one thing is you will always be true in my heart, RIP my sweet brother, I miss you and love you dearly."
Bieber will also be remembered as a dedicated coach to the Humboldt Collegiate Institute boys basketball team.
We've just learned a new member of the Bolt FM staff, Brody Hinz (pictured below), was also killed in Friday's tragedy.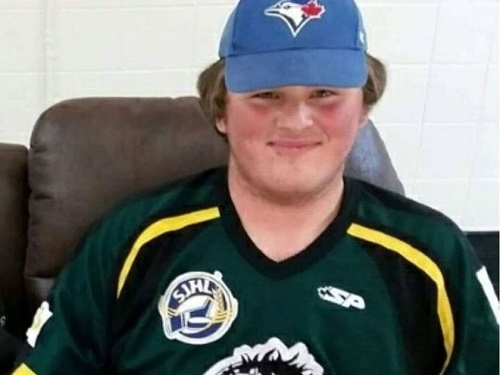 Lyndon Friesen is president of the station owner Golden West Radio.  He shared these words.
"It is with great sadness that we have learned both Tyler and Brody were victims of this tragedy.  Tyler travelled with the team frequently as the play-by-play announcer.  Having been with Golden West since the launch of Bolt FM in news and on-air, Tyler was a shining example of what it means to serve a community.  Brody had recently joined our Golden West family, mentored by Tyler and the Bolt FM team.
Our thoughts and prayers are with the family and friends of all the young men we lost, and our own colleagues, whose lives have been cut short by this tragic event".
READ MORE  HERE  AT THE SASKATOON STAR PHOENIX WEBSITE