Lori Lewis knows how to deal with change, which makes her ideal to lead the way when it comes to navigating the murky waters of Facebook. From its changing algorithm to the overextension of selling your data to third party sources, Lori offers up her tips and expertise to great posting and audience engagement. We also touched on some best practices for Facebook Live which still remains a challenge for talent. Lori is also the chairperson of the long standing Radio Summer Learning Conference The Conclave. The 43rd edition will take place on July 18th thru 20th in Minneapolis. Lori has been so kind to offer up a bonus code for $50 dollars off the registration fee. The codes expires on April 17th and is located at the bottom of this page.
This episode is powered by Promosuite who will be on hand at the Conclave as well. http://www.promosuite.com/soundoff
A Bonus code is in the episode was provided in kind from Lori and the Conclave Board to our podcast listeners. It is valid until April 17th. Please use it when you register for the event at http://www.theconclave.com – The SoundOff Podcast is a supporter of this conference because of its dedication to the craft of radio, its encouragement of young broadcasters to progress, and for veteran broadcasters to give back. That's what great radio is all about.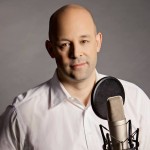 Matt Cundill works with radio groups on digital strategies and talent coaching. He recently started the Sound Off Podcast: The Podcast about Broadcast"
E-mail Matt: [email protected]
Twitter: @mattcundill
" The Sound Off Podcast is committed to helping broadcasters find their way through the digital revolution. "

Book time with me with my online scheduler: